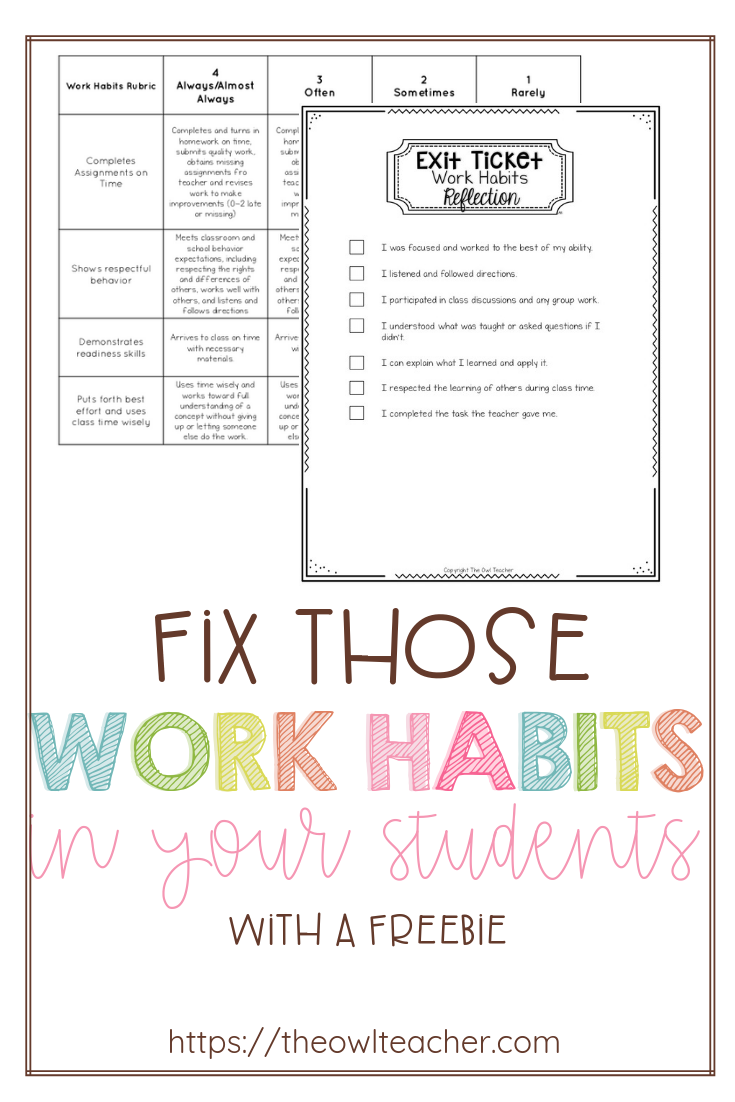 Every year I have in my classroom at least one cutie pie that has some work habits that could make you pull your hair out! I mean, I love the little guy or gal, but wow! And since I KNOW I'm not alone, I thought, "Why not share some tips…?"
And please, if you have some ideas, too, share them in the comments, because there are some days that even these are just not enough. (Just being realistic.)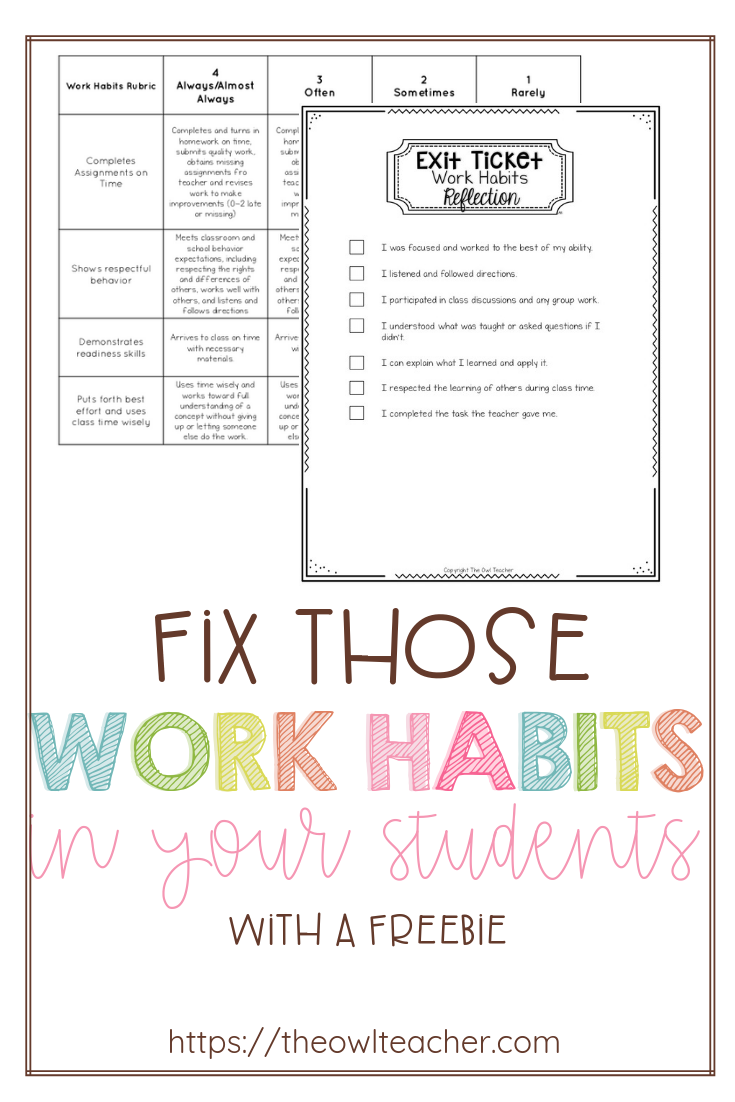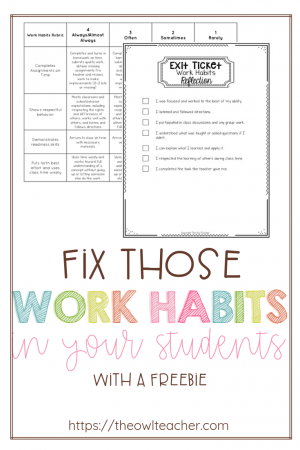 Tips on bettering students' work habits
1.) First and foremost is discipline.
This means

expectations

– make sure that you have HIGH expectations for your classroom. They shouldn't be so high that your students can't meet them and that they are unrealistic, but they shouldn't be so low that the students walk all over YOU.
This means

procedures

– have proper procedures and routines in place. The more that you have practiced this, the more the classroom can run itself. All of this is crucial to helping your students' work habits improve.

Rules

and

consequences

. There have to be some rules to follow and consequences if they are not. If there are no consequences, then, of course, the work habits are not going to improve. Intrinsic rewards are always better than extrinsic rewards, by the way.
2.) Classroom environment – Create an environment that minimizes distraction. I remember having a colleague that loved to play around with their students. That created a lot of chaos. I know I would never be able to concentrate in that classroom, but it worked for that teacher. It doesn't always work for every student. Consider your students' needs. Students who have poor work habits likely need a room with few distractions and a calm but firm environment.
3.) Model and teach the work habits that the student needs. This would include organization (such as using a planner or multi-colored folders), staying on task, time management, and working independently.
4.) Break things up into smaller, doable tasks, and set achievable goals. Celebrate the successes to build up confidence. Sometimes students with poor work habits are convinced they can't do it because of past failures, and it's their low confidence or fear of failure again that's holding them back. Help them achieve over and over to see that they have broken that "cycle."
5.) Give specific feedback – and frequently. This can take shape in the form of writing on papers you're grading and in conferring with students. It can also be done weekly with a rubric such as this: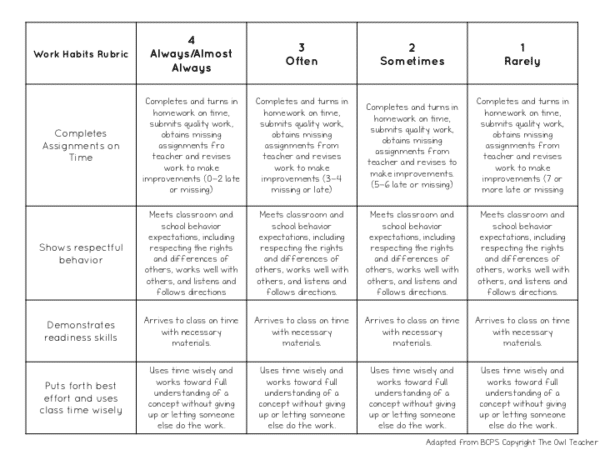 I have also had students reflect on how they felt they did by using an Exit Ticket Reflection at the end of a lesson or unit. This can be a form of self-monitoring.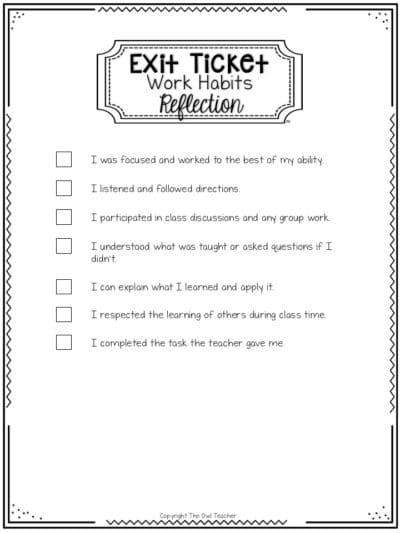 GRAB YOUR FREEBIE!
Both of these forms you can download free! (They are not editable.) Just click here to grab these forms!