I remember my first year teaching. I sat up at the front of the room and rambled through a long list of procedures. A long list of how I wanted everything to be done.
"Here is my pencil sharpener. You will use it like this, and…"
"Oh, and if you want to use the bathroom, you do this…"
"To turn in papers, you will…"
*Yawn*
Those poor kids. I'm sure they were dreaming of winter break already on that first day of school. I was dishing out every procedure for teachers known to man, along with all kinds of rules – and the worst part? The next day I was on to teaching content areas. I figured they had them down. Surely they did, I mean, they are young and have excellent memories, right? And it was 4th grade; they had seen rules before in grades K-3rd. So, I expected them to know the rules and procedures. The day was going to be great! Day 2 as a fabulous teacher – I had this!
HA! Right. It was complete chaos. I went home crying that day. What did I do wrong?! I had no idea! Years later, as a more experienced teacher, I can tell you exactly where I went wrong, and that's the whole entire purpose of this blog post – to help you!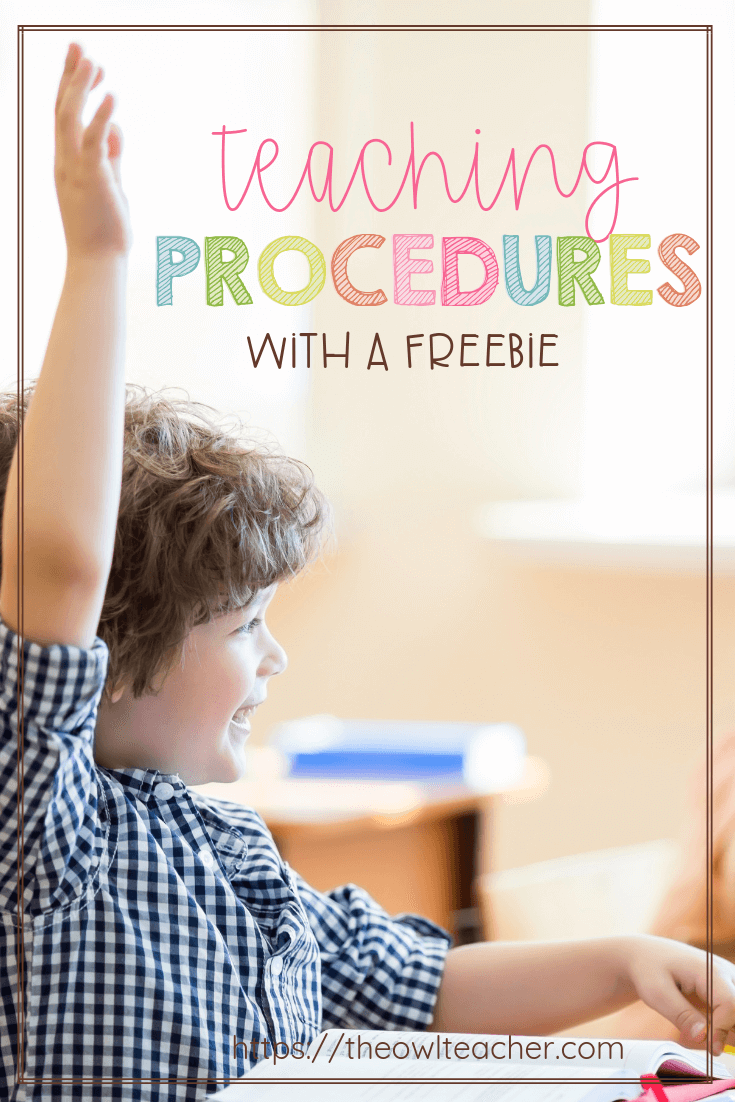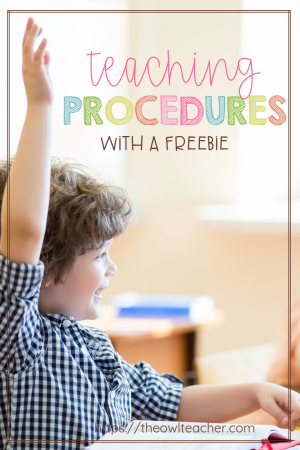 The beginning of the year is an exciting time, but it is also a very important time to set classroom procedures and routines in place to start the year off right! If procedures and routines are established early and correctly, then more time can be freed up the rest of the year for teaching and learning!
Getting Started with Procedures
1.) First, procedures do need to be clearly stated on the first day of school, but not all at once. I recommend doing a little at a time broken up into small chunks. I always create small activities and icebreakers that implement some procedures, so I can teach the procedure before we start the icebreaker. Then, we complete the icebreaker, review the procedure, and move on to another activity, where I repeat the process using a different set of procedures and a different activity.
2.) Another thing that I always do is that when I teach procedures, I always explain the procedures and model them through some sort of demonstration. For instance, I may act it out and show them, or I may ask for a volunteer. Sometimes I will even have students role-play the procedures. It's fun and a great way to make sure students see exactly what I am talking about.
3.) After I have clearly discussed the procedure and modeled it in some form, I make sure my students rehearse and practice it over and over. This is what I like to refer to as the guided practice. In any subject we teach, we always provide lots of guided practice and even independent practice to make sure they know and understand. Even though it's procedures, it's critical that we do it with these, too!
4.) Anytime a student practices, I make sure that I provide feedback. Students need to know if they are doing well or if they need more explanation and practice.
5.) I don't just talk about procedures on the first or second day; I have students practice them when the activity surfaces in class that appears to be needed. We practice as much as needed until it is automatic. Once it is automatic, I know that I have changed my procedures over to a routine. Does that mean I don't need to ever go over the procedures again? No. Sometimes I will need to practice them again, such as after a break or just when students decide to see if you are still enforcing rules and procedures (think about toddlers…are you still sticking to your rules?).
6.) Finally, I post my procedures near each location. For instance, where we turn in work, I have a sign that reminds students of the heading and turning in work procedures.
No matter what you do, these need to be taught repeatedly until they are automatic, and most importantly, they cannot just be told to students – they have to be shown. Once students have them down automatically, they become routines that help minimize confusion, distraction, and wasted time.
Look them over and start thinking through them. Which routines are the most important ones to you? How do you want them to happen? How are you going to model them and work them into your first day or week, while still providing breaks between them?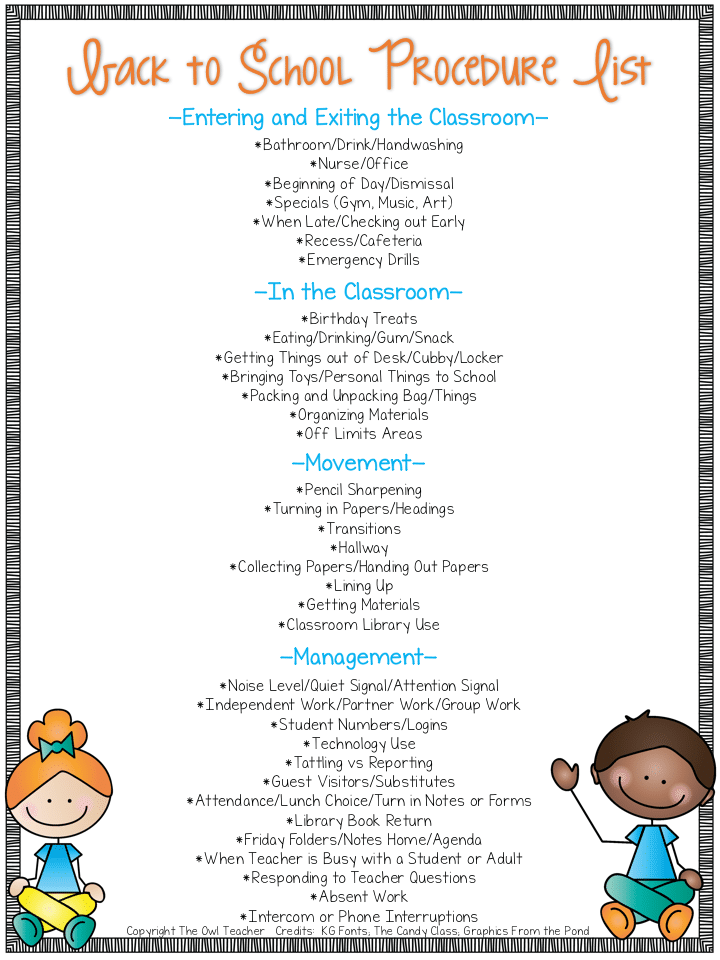 GRAB YOUR FREEBIE!
To download this list of procedures (to reference and print out), click here.
Want other great tips for starting your school year off strong? Check out my post 10 Things Teachers MUST do on the First Day.

Get Weekly Freebies!
Sign up for our short & sweet newsletter to get a freebie each week! It's quick and to the point, because you are busy!