For me, every year after enjoying a nice two weeks (or close to) off with my family, it's always hard to get back up to that alarm that first morning back. Returning to school after winter break also comes with other challenges. For instance, there is one thing you MUST do after winter break that, if you don't do it, will set the stage for the remaining part of the year. You must review the rules and procedures after winter break.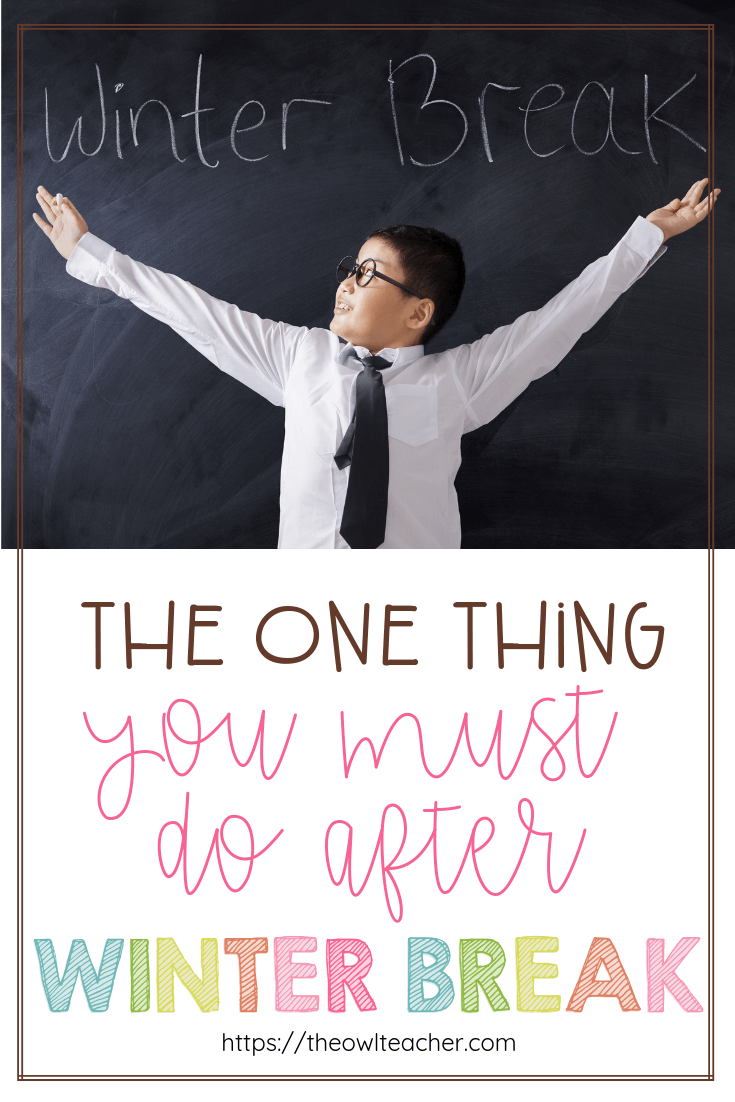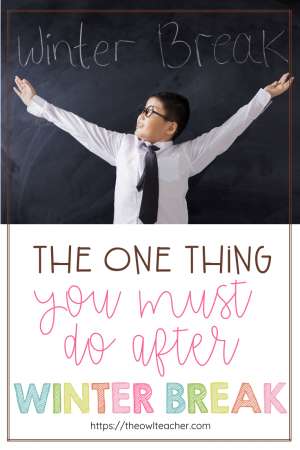 You must review the rules and procedures after winter break.
I imagine some of you are asking, "Why? Didn't we do that at the beginning of the year?" I imagine some of you are saying, "Oh, I have excellent classroom management! I don't need to do this!" And still others are thinking, This is a waste of time, and I have bigger fish to fry.
I completely understand. I have thought all of these things – many times!
The Why
You are likely returning from break more focused than ever on just how many days are left before the big test (if you are a testing grade/subject area). In fact, you have already figured out what is left to cover and whether or not you'll need to push full steam ahead to get through it. You are feeling a bit concerned about little Johnny and how he is not progressing as well as you'd like, and you are trying to determine what can be done for him or if he will need retention another year (if your school does that).
Meanwhile, your students are coming back feeling relaxed. They are used to the dynamics of the classroom and their friends…sometimes a little too used to their friends. This is the time of the year when sometimes they become a little "sick of one another" and start bickering more. They aren't always as nice to one another. They will also notice that you are not focusing as much on the beginning of the year strategies of constant reminding and practicing of the rules, so they will begin "relaxing" also on following them.
Most students are well-behaved, but there are some who will see if they can push your buttons. They will check to see if the rules are still the same.
You don't need to spend a lot of time to review the rules and procedures like you did at the beginning of the year, but you do need to review them.
The How
I usually spend a week to review the rules and procedures. I don't spend a ton of time on them, but before we go to lunch, I'll quickly remind them of all the expectations. Before we go to recess, I'll quickly remind them of the expectations. Toward the end of the week, I may ask what the expectations are. They just had two weeks off; I need to make sure they have them in the forefront of their minds.
It all pays off!
Once you review the rules and procedures, the rest of the year should be good to go, as long as you are consistent. Just like at the beginning of the year, if you don't review the rules and procedures, it is a setup for a difficult road. You really don't want that. It doesn't take much time, and it will save you time in the long run!
If you are looking for more specific information on classroom management, along with setting up rules and procedures, check out my blog post on how to have a classroom run without you or teaching procedures. You can also find some great tips about classroom management here.
Want more valuable teaching tips and other ah-mazing perks, such as discounts, giveaways, flash freebies, dollar deals, and so much more? Become a VIP member by joining my email list! Click here to subscribe.