Are you an upper elementary teacher that is frustrated with the time required outside the classroom to do a good job inside the classroom?
Perhaps, you fear that you won't be able to meet the needs of the various student levels in your classroom, or feel frustrated by the lack of time and resources you don't have to provide a quality learning environment.
Do you…
worry that you don't have enough expertise or knowledge in teaching STEM or science?
arrive early for work each day in hopes to prepare everything you need for the day?
teach your lessons and when the day ends you feel more exhausted then the kids?
spend hours of your day searching Pinterest, Google, and other websites, hoping for the "perfect" lesson that will meet testing needs, impress an administrator, engage your students, and meet the standards, only to pick something "good enough?"
carry a bag home and leave it untouched? (And then, feel guilty you didn't touch it?)
I am Tammy, The Owl Teacher, and I have been an upper elementary teacher since 2004.
I have experienced all of this more times than I can count. I have been there!
I recall a time when I would spend hours and hours planning, looking for that "just right" lesson for my students. I would devote so much time outside school hours to planning, grading papers, and all the paperwork. I have been in your shoes.
While my passion for teaching and science has never suffered, there were times that I did feel exhausted, and I'm sure to some degree, my students DID suffer.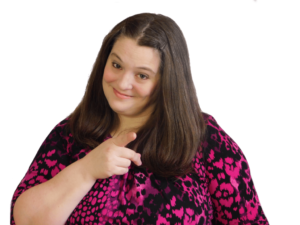 That's where my journey to become The Owl Teacher began. I'm here to help YOU!
I strongly believe that teachers should be respected and that the demands on teachers are unrealistic. I also believe all students deserve to be successful and that you can make a difference in their lives. Through my website and my resources, I can help you get back that time to do just that!
I create powerful, rigorous activities for your classroom so that you can meet all of your students' needs, no matter what level they are at. These activities– whether they are full lesson plans or engaging craftivities– are worthwhile and high quality!
I have been featured in Scholastic's Instructor Magazine and have guest posted on several top websites, including Teachers Pay Teachers, Minds in Bloom, and Laura Candlers. I have had great feedback and phenomenal success, not only in my own classroom but in others:
I would just like to say that this saved my life this year! Not only was it well organized and clear, my students' scored have raised tremendously!! Everything and MORE was included!" –Emily H.
I am absolutely loving this resource!! It is SO well laid out, engaging yet consistent and easy to do activities that don't require time …This is a HIGH quality and well put together unit and I absolutely will be purchasing others! Thank you for helping me out!" –Angela R.
Are you ready to take back your time and feel comfortable with teaching science? Are you ready to enjoy your evenings doing what YOU want to do? Are you ready to finally have that "just right" lesson plan that impresses both your admin and engages your students?
Sign up to get all the good stuff today!