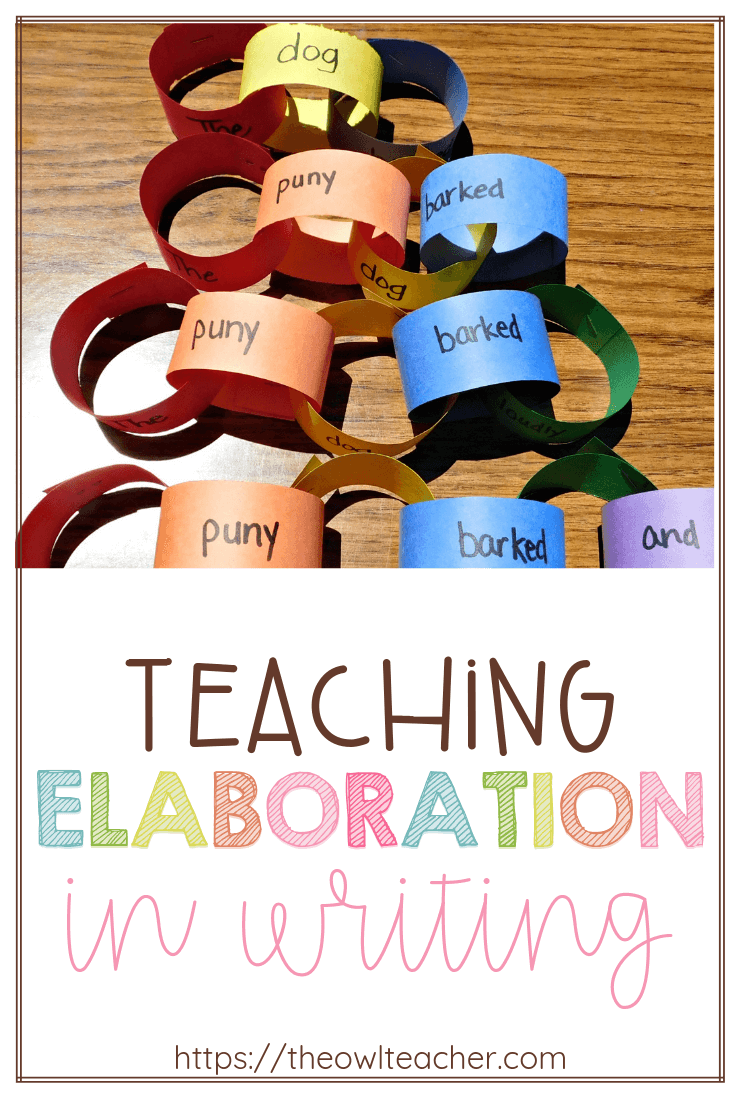 When I ask my students to put elaboration into their writing, I usually get more long, drawn-out details of what they did that day. You know, what we call in our teacher circles the "bed-to-bed" stories. But, that is definitely not what I have in mind when I ask for elaboration! Instead, I want students to go into detail about one specific idea. I want to them to give me the "who, what, when, where, why, and how" about one thought. I know that by the time they get to third grade, they have heard this before (um, Common Core standard RL2.1?).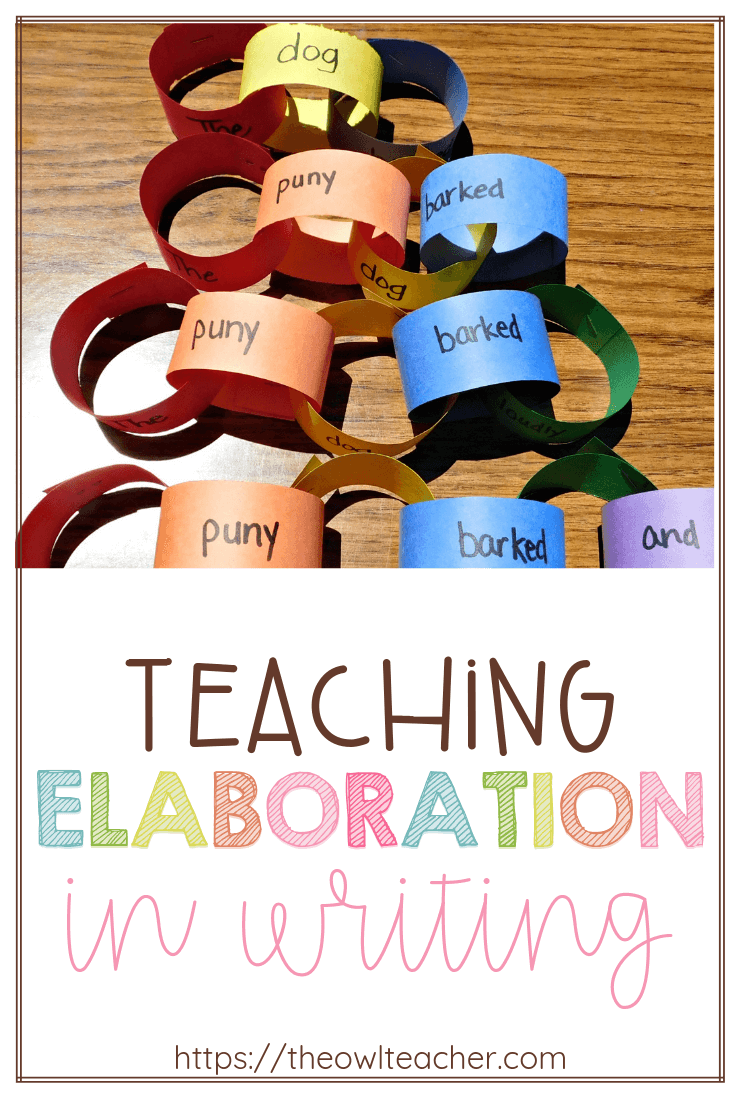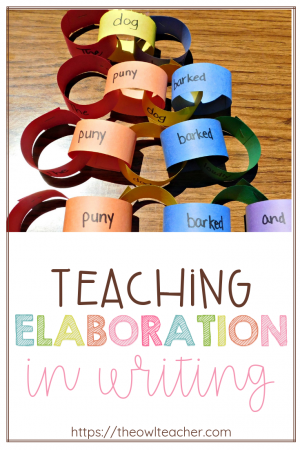 So, to jazz things up a bit, I gave them colored strips and a simple sentence – think Jeff Anderson simple. The dog barked. Each word had its own colored strip, and they had to turn it into a chain. It was a pretty small chain.
But, I wanted them to use some elaboration, so I asked what more they could tell me about this. They thought about it a minute, and I probed them a little…
"What kind of dog was it?"
This allows the opportunity for me to remind them to use those synonyms we are always talking about. We added another colored strip – added our adjective to describe the dog, such as "The puny dog barked," and then we linked it in. (We did have to tear apart, add it in, then staple/glue again.)
But, our sentence still seemed a bit small… Was I really going to be satisfied with it? They knew the answer…of course not! "Let's keep going. What more could you tell me?" I continued to probe…
"How did the puny dog bark?"
It was a great opportunity to discuss adverbs (or you could not), and we added another strip. As we continued on with this elaboration exercise, we added more and more words, making our sentence (and chain) as long as we could, while still having our sentence make sense.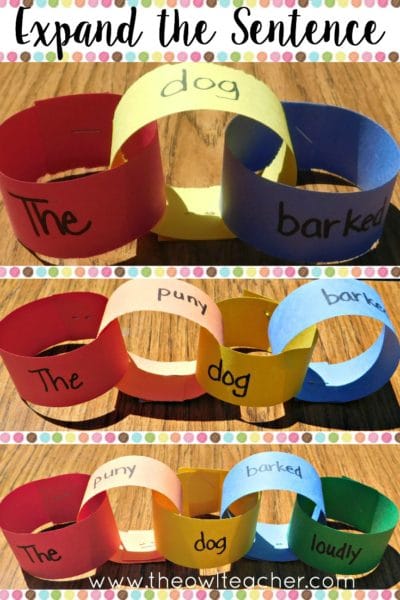 We discussed that we wouldn't want to necessarily do this with every sentence (can you imagine reading these?!), but it did make the sentence much more interesting with the elaboration than with just the simple noun and verb. It also helped the reader visualize the writer's words a bit more.
When we were done, we were also able to hang our chains as a visual reminder that we must always try to elaborate when we can – but only elaborate sentences, not the length of a story.