One best practice is to give students effective and meaningful feedback. However, I have found that often, when I talk to people about feedback, they confuse it with advice or criticism. That is not what feedback is. Feedback is information about how one is doing in an effort to reach their goal. Here are five tips to help you give effective and meaningful feedback to students in your classroom.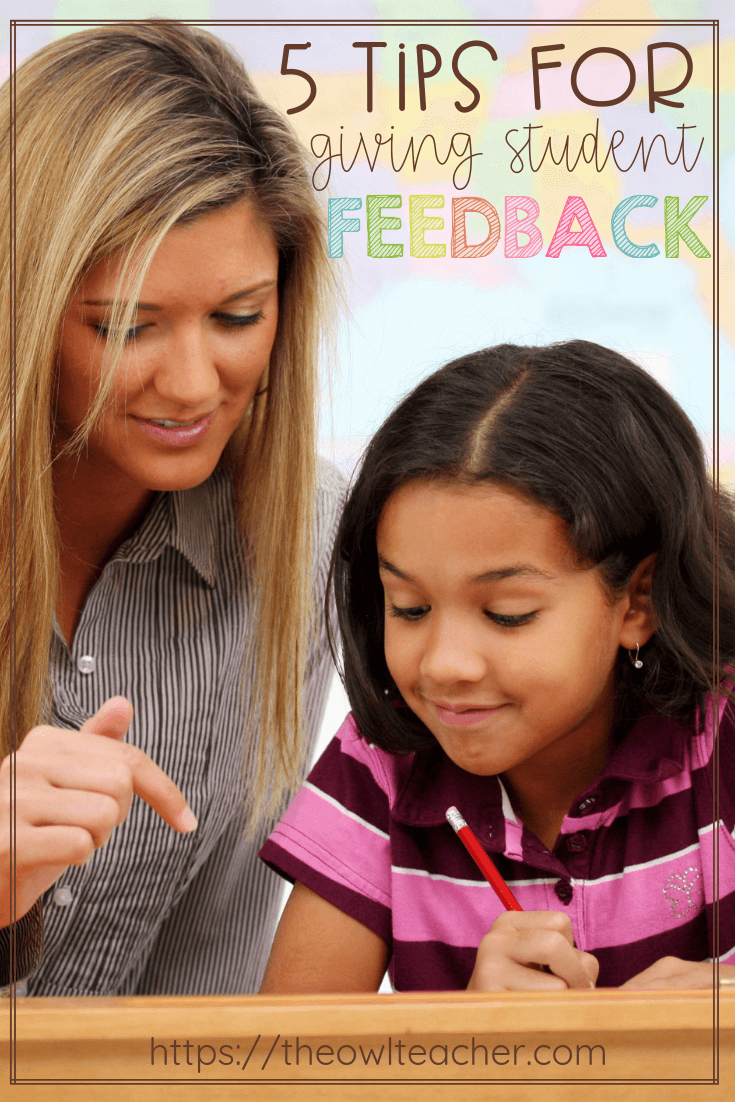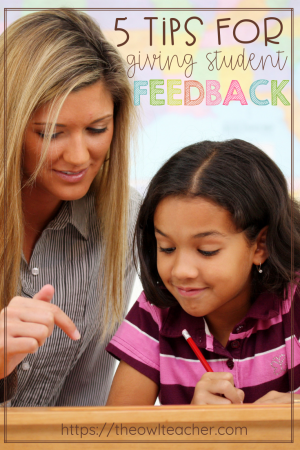 1.) Make sure that it's actually tailored to that specific person and is based on their needs. It should not be based on the person but rather the goal that is being worked on. It is easy to mix our personal feelings toward an individual in with our feedback.
2.) It should always be timely. That means relatively quickly. I remember when I first started teaching, I would not return papers graded for weeks after. Apparently, that was frowned upon. Understandably so! Students need to know right away, within a reasonable amount of time, how well they met their goal. It can be in the form of verbal, written, computer-based, or even peer-reviewed feedback when taught appropriately.
3.) Make sure it is balanced. Students need to hear both things that are positive (their strengths) and things that they need to improve. It's easy to get caught up on only the negative. Along with this, I want to mention that your message should be balanced in the respect that your verbal message should match your nonverbal message. Sometimes we say we're there to help, but our body language says something totally different.
4.) Make sure it is detailed. I remember one time getting a test back in college, seeing the grade, and being completely shocked. I didn't understand; I knew that material! I had no idea what I did wrong. Yet, we as teachers do this often (myself included). How often do we give a student a grade, such as a C, and not explain what specifically they did wrong? We need to make sure the feedback is detailed, is useful, and tells the student how to improve (and, of course, all in kid-friendly language).
5.) Assist students to use the feedback to set goals. We need to help students set realistic and tangible goals that can help them self-assess and reflect. This allows us to check in frequently, give ongoing feedback, and help students become successful.
Without it, we cannot improve or become successful. Instead, we just stumble around hoping to achieve. It's extremely crucial that teachers help students by giving effective and meaningful feedback regularly in their classroom.