Fluency is extremely important because it takes students a step beyond word recognition and into the land of comprehension. Once students are no longer focusing on the word itself, they can begin focusing on the meaning behind the text. With that said, here are a few ideas on how to help your students build and improve their reading fluency!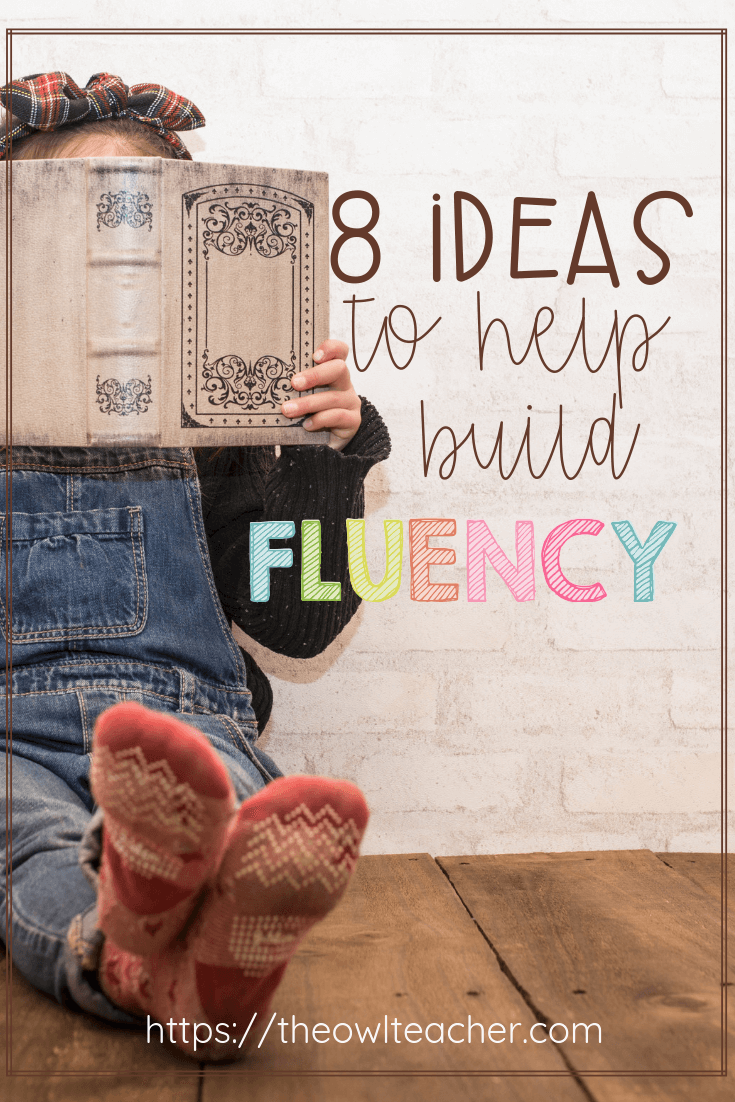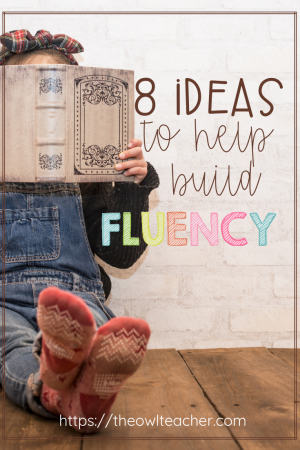 1.) Reader's Theater. I love a good reader's theater. It's a fun way to practice fluency and learn about multiple topics while practicing prosodic reading (intonation, expression, and phrasing). In my Tried It Tuesday Reader's Theater post, you can find a freebie to get you started! Radio readings are also a great way to practice fluency, and they're similar to the reader's theater. There's more to fluency than just accuracy! 🙂
2.) Phrases. One good way to help students practice their fluency is through the use of phrases. You can provide students with cards to practice both sight words (time them for accuracy with a buddy) and Fry phrases. I like to give my students three-word phrases, such as "to the store," to practice. You can read about some of those interventions using such phrases in my Reading Interventions post.
3.) Causation Cards (and, of course, Task Cards). I love causation cards, not because they are my most unique creation (toot! toot!) but because students love them, and they are a fantastic way to jazz up review while incorporating both content vocabulary and fluency practice. AND they get students up and moving! If you aren't aware of what these amazing cards are, YOU HAVE GOT TO CHECK THEM OUT! Kids are always begging to do them again and again. You can read about them in either my Back to School post or in the A Cure for the Fidgety post I wrote for Deb Hanson of Crafting Connections. You can also download a set FREE (social studies, but still it'll help you see the concepts!) in my TpT store.
4.) Echo Teacher Readings and Choral Reading. I do this one all the time in my classroom. Sometimes during a science lesson or during social studies, we need to read the textbook. Let's be honest, sometimes that textbook's reading level is a bit high. So, I will read a paragraph while walking around the room, and everyone (better be) following along. Then, they echo read that same paragraph back to me. I like this method because it's a great way for them to hear the paragraph first (modeled!) and to practice reading it, too, with their peers (to keep up the proper pace). I then continue with the next paragraph and so on. Sometimes, if I think they didn't do well sticking together or it sounded like they could use a little more practice, I might read it again or even have them read it again a few times.
Sometimes, I'll have students read with me at the same time so they can definitely keep up with the pace. Every Friday, I would place a poem up on the doc cam, and students would first listen to me read it, and then they would practice it chorally in a group. Finally, we would all read it together as a whole class. Students enjoy reading poetry together, and it prevents "singling" students out. However, be aware that some students like to just "mouth it" and appear as if they are reading. I've gotten very good at noticing right away who they are. Just move near them, and you'll be amazed how quickly they start to voice it rather than mouth it.
5.) Whisper Reading. When I have students in small groups, I will sometimes sit or stand behind a student and whisper read into their ear what they are reading at the same time aloud. This provides a "model" of sorts for students to guide them as they read. It's very similar to reading with a reading tape or program.
6.) Partner Reading. Sometimes having students partner up and read together at the same time is very beneficial and a great way for students to practice their fluency. I have used students who are on different levels but close. However, I would not suggest using students who are many levels apart, as that will just lead to frustration.
7.) Timed Reading. Provide students with practice passages that they can use to partner up with someone and time themselves. There are many different practice passages on TpT and Reading A-Z. Do something similar to Super Speed 1000 or 6-Minute Solution, where students practice reading and each time tries to move just a bit further down the page.
8.) Read Often! Students need to read as much as possible. One way to build fluency is to provide them with books on their level or just below so that they can practice reading more automatically. When the books are too hard, students spend more time on decoding and word attack than on trying to understand the book. Provide multiple opportunities for students to be reading and reading that book repeatedly!

Get Weekly Freebies!
Sign up for our short & sweet newsletter to get a freebie each week! It's quick and to the point, because you are busy!