Want a fun way to explore social studies and writing? Why not consider travel journals?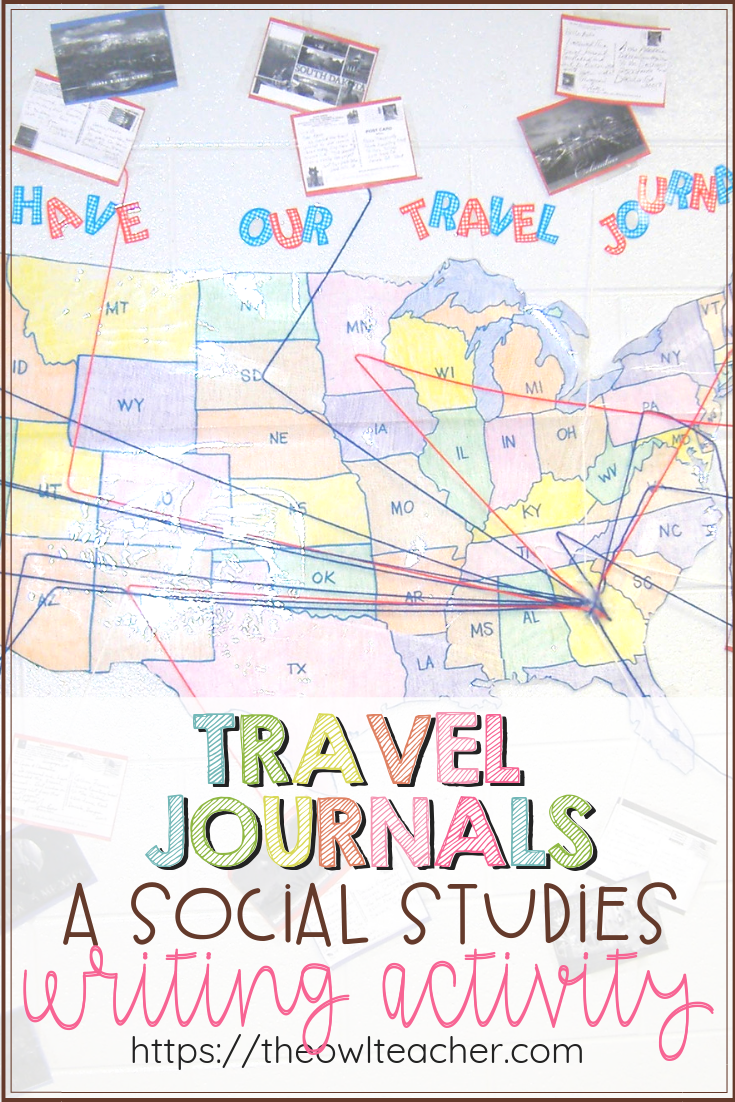 So how do travel journals work? Each student would need a composition book. At the beginning of the year, each student glues this
travel journal sheet
(downloadable FREE below) to the cover with directions for the receiver. Students will need to fill in their name, their school's address (not their home!) and the date it should be returned by. Then we place it in a large manila envelope and mail it to a relative in another state. (This can be done in school or sent home with parents and ask them to mail it. I personally always covered the cost but I always spend more of my own money than I should!)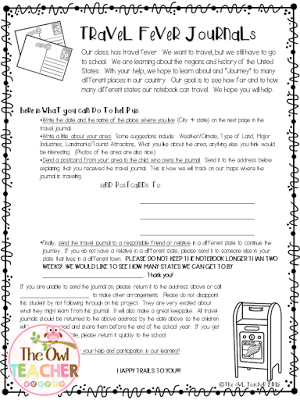 When the relative in the other state receives it, they respond in the notebook on the next empty page telling a little about themselves and their area. They can include pictures, souvenirs or any other item they would like. Then they will mail the notebook to someone else they know in another state, while mailing a postcard back to our school for the student of that travel journal.
When a postcard comes in the mail, I always have the student share what the postcard said and write a thank you card to mail back. We discuss the location of where the postcard came from. Then I copy both sides and attach it to our class bulletin board of the United States.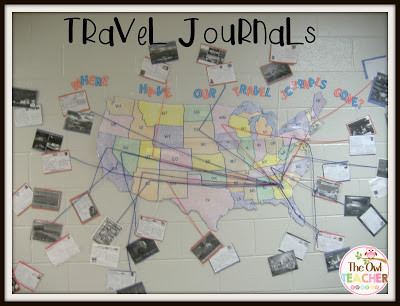 Toward the end of the year, students enjoy reading their travel journals that are filled with lots of fun information from its travels!
GRAB YOUR FREEBIE!
Grab the travel journal page above for free to use in your classroom by clicking here.

Save