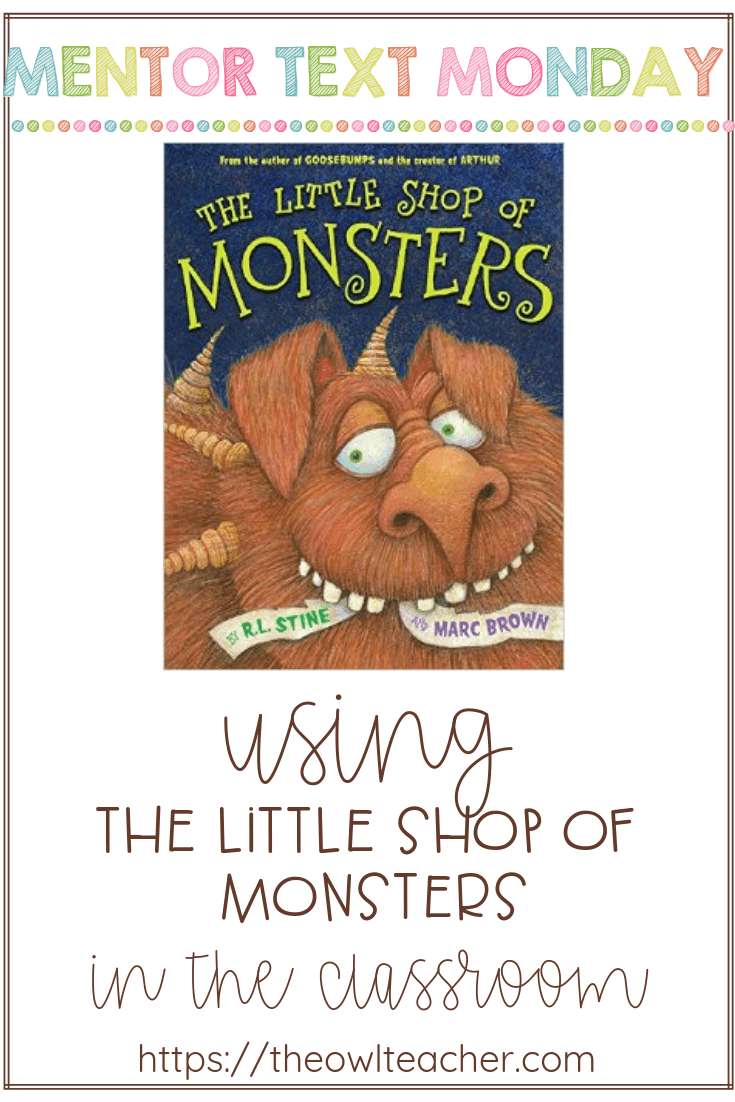 It's October — such a fun month in school. With Halloween around the corner, I thought "Why not align Mentor Text Monday with Halloween?" I know some schools don't celebrate Halloween, and that's okay, but at no point does The Little Shop of Monsters mention Halloween specifically.
This post contains affiliate links.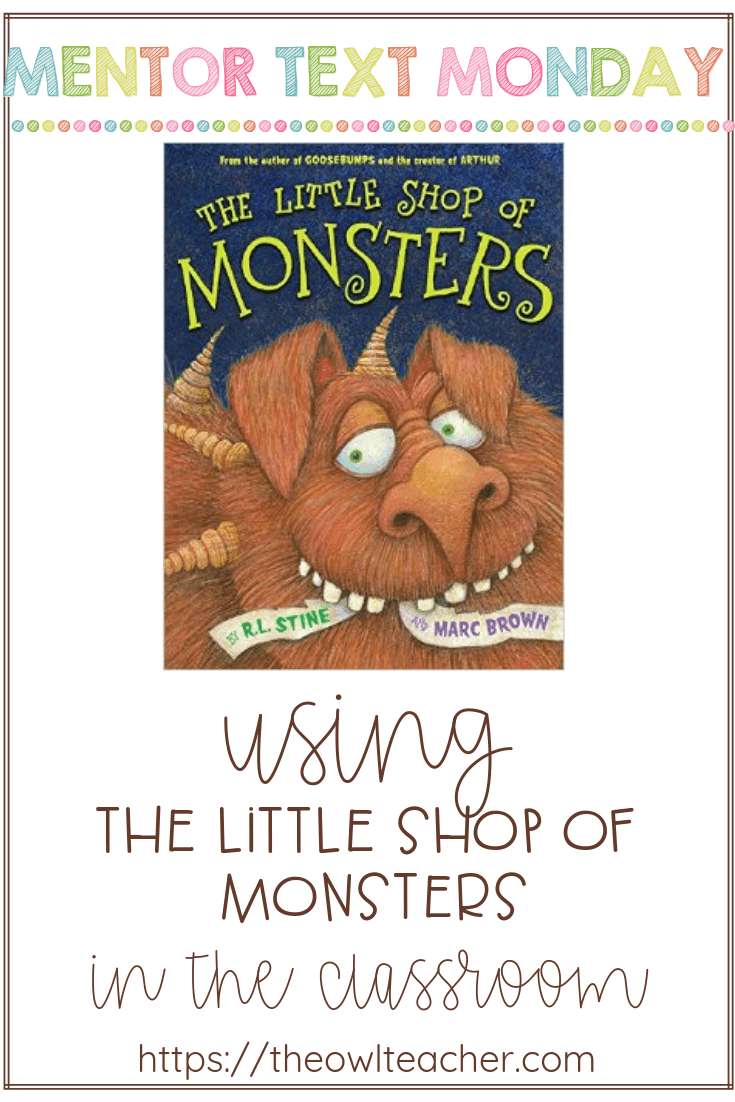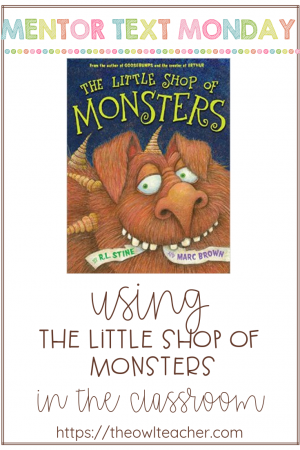 This week's mentor text is a new one written by R.L. Stine called The Little Shop of Monsters. Yes, that R.L. Stine! As a young tween, I remember regularly reading his "Goosebumps" series. These books in my classroom are also well read, and by there appearance, you would think they were the same books I had as a tween! So you can imagine when I saw the book at the library, I took two steps back to double check that it truly was by R.L. Stine!
Right away I fell in love with this mentor text (and I am biased). It begins with a whisper, "pssssst… HEY, YOU! Are you afraid of monsters?" How easy would it be to stop right there and ask your kids for connections?! I immediately have a connection myself. When I was young I thought for sure that my stuffed animals' eyes were looking at me at night. Their eyes followed me. There was always a monster in my closet, just waiting to get me!
As you read, the children of this story are going into a little 'monster' shop instead of a pet shop where they look at a variety of monsters to pick from. While the author is trying to scare you, he's failing miserably because these monsters are too cute! (well, I think they are!)
What's great about The Little Shop of Monsters is that the use of all of the adjectives to describe each monster. For instance, one monster is described as "…stinkiest, pukiest, rottenest, yuckiest monsters in the store" or another as "ooey and gooey. They're sticky and slimy. They're goopy and wet and clammy and drippy." If you listen carefully you then infer the monster's name when he says at the end of each monster, "Can you guess this monster's name?" (He even gives a hint in case you need it!) At the end of this mentor text, R.L. Stine points out that you don't actually get to pick out your monster, but instead, he picks you!
How fun would it be to have students pretend that one of the monsters selected them to live under their bed? Then they would need to write a narrative of what happened. Of course, it's fictional, but still writing nonetheless. Another way this mentor text can be utilized (besides being used to each new adjectives, making connections, and writing fun) is to discuss the author's purpose. Was the author really trying to scare the reader?
The Little Shop of Monsters could also be compared to any of these monster books that I like to also read (we have a whole week dedicated to monsters):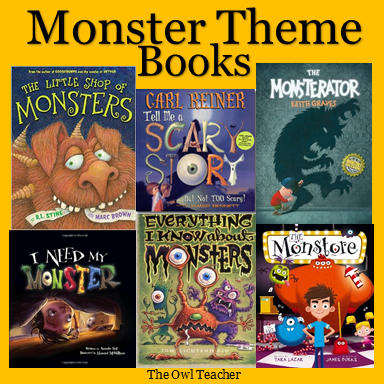 I personally own all the books above and if I could only choose one, I would choose the book that I read EVERY year at Halloween and just love. It's called "I Need My Monster" by Amanda Noll. If you haven't read this book, you need to! This story is about a little boy who has a monster that lives under his bed. One night he receives a note saying his monster went fishing and other monsters try to fill in for him. However, no matter how scary they try to be, the little boy is just NOT satisfied. It's definitely a fantastic book!
Click below to purchase any of these monster books!