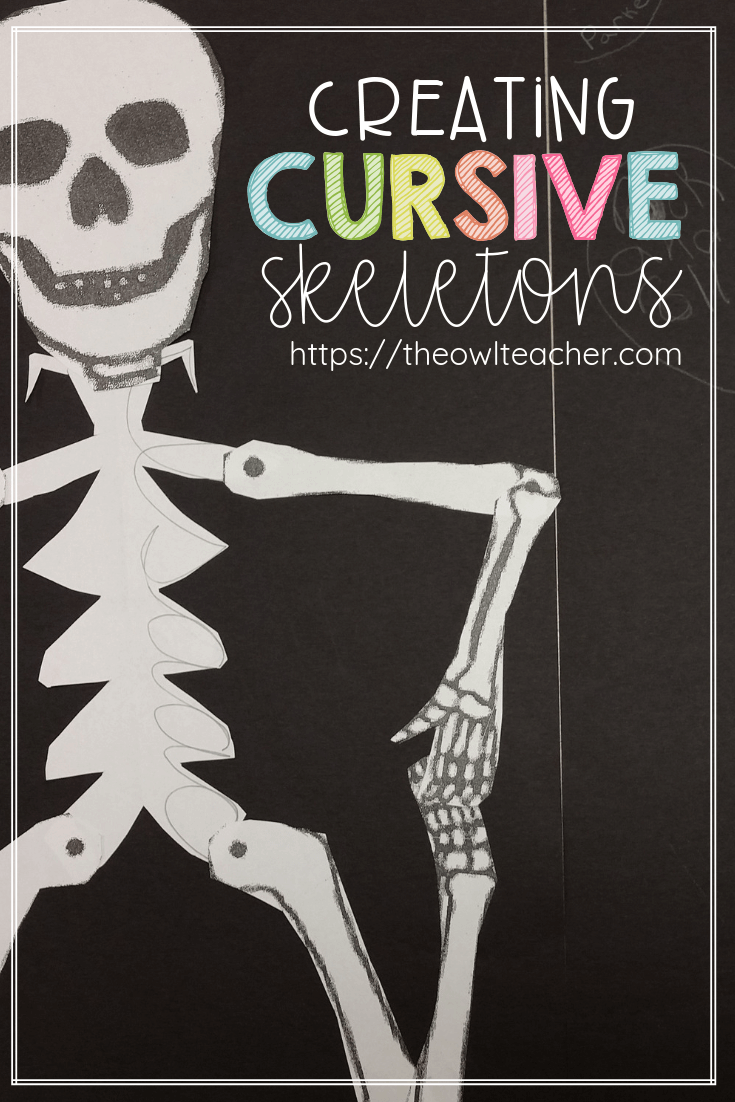 One of my favorite activities that I like to do in the classroom around Halloween is to create the "craft" of cursive skeletons. I always love a good skeleton craft — they just look so goofy and cute!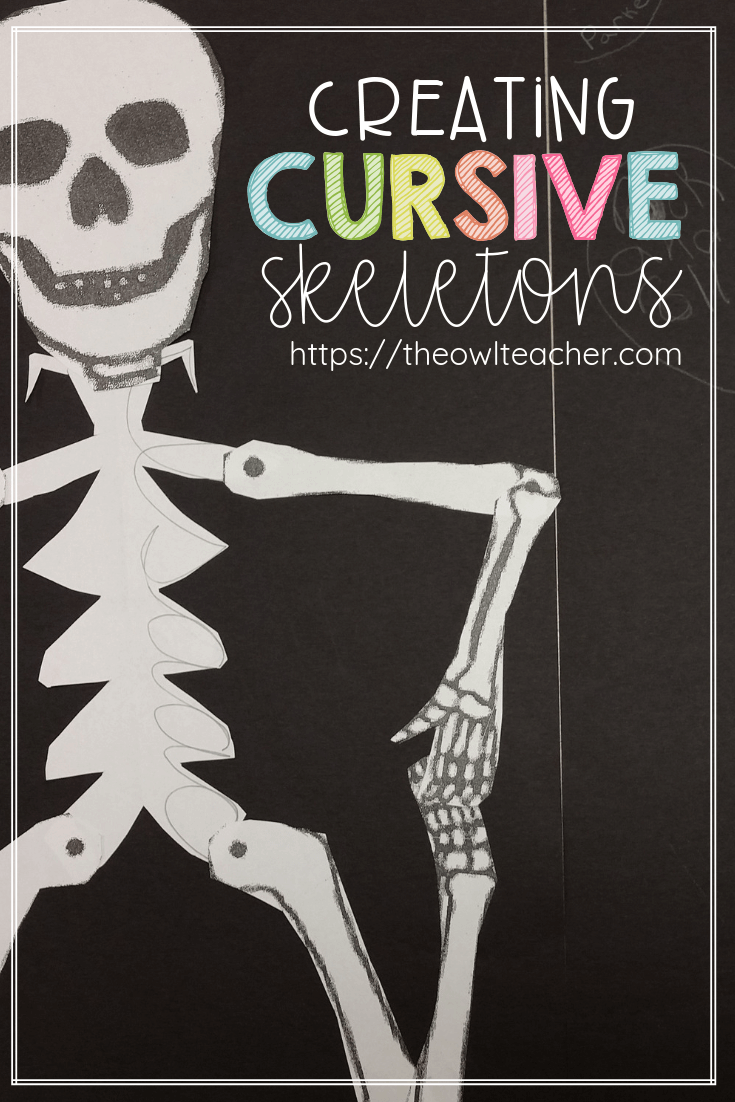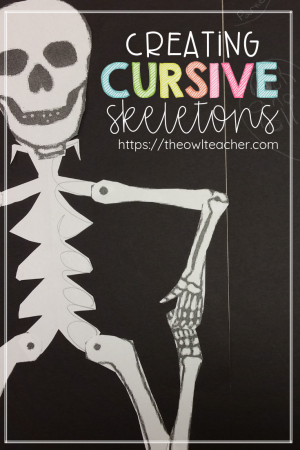 In my district, we still teach cursive in third grade and as part of practicing the letters. We first take a piece of paper and fold it "hot dog style." With the fold side down (and the open side up), we write our name in cursive.

After we write our name, we cut around it. We do not cut on the folded part — we want it to be a symmetrical image for the spine of our skeleton craft. I strongly recommend having students try to write their name large instead of small. As you can see in the pictures above, the names were written pretty small. Looking below here, you can see I wrote mine larger. It makes a difference in appearance.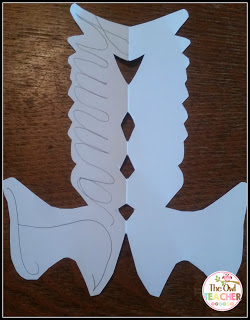 After writing our names in cursive and cutting them out, we cut out the bones of the skeleton and glue them on a large 9 x 18 black piece of paper. I have the students arrange and then glue down their bones any way they desire to create their picture. I have also allowed in the past students to decorate their skeleton a bit. Some have added a colorful bow tie using construction paper or a hat. Have students write their names in white crayon or color pencil on the back.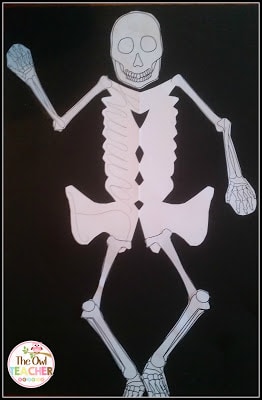 I have provided for you a PDF document of the skeleton bones so you and your students can create a skeleton of your own. The sheet that I used with my class (top pictures) was a different version. I didn't know who the original source was, nor did I have it in electronic format.
I felt it would be better if I just put together a set for you of skeleton bones. I apologize if it's not in the quality that you wish. It was hard to find clip art that was individual bones, so I had to get creative.
GRAB YOUR FREEBIE!
Anyway, it's below for you to download free. Just click here or on the image below.