With parent-teacher conferences coming up, I was thinking about how important that first set of conferences are for the year. They either set the year rolling in the right direction with strong communication and positive parent interest in the school and classroom, or it can do the exact opposite… And trust me, that is not what you want!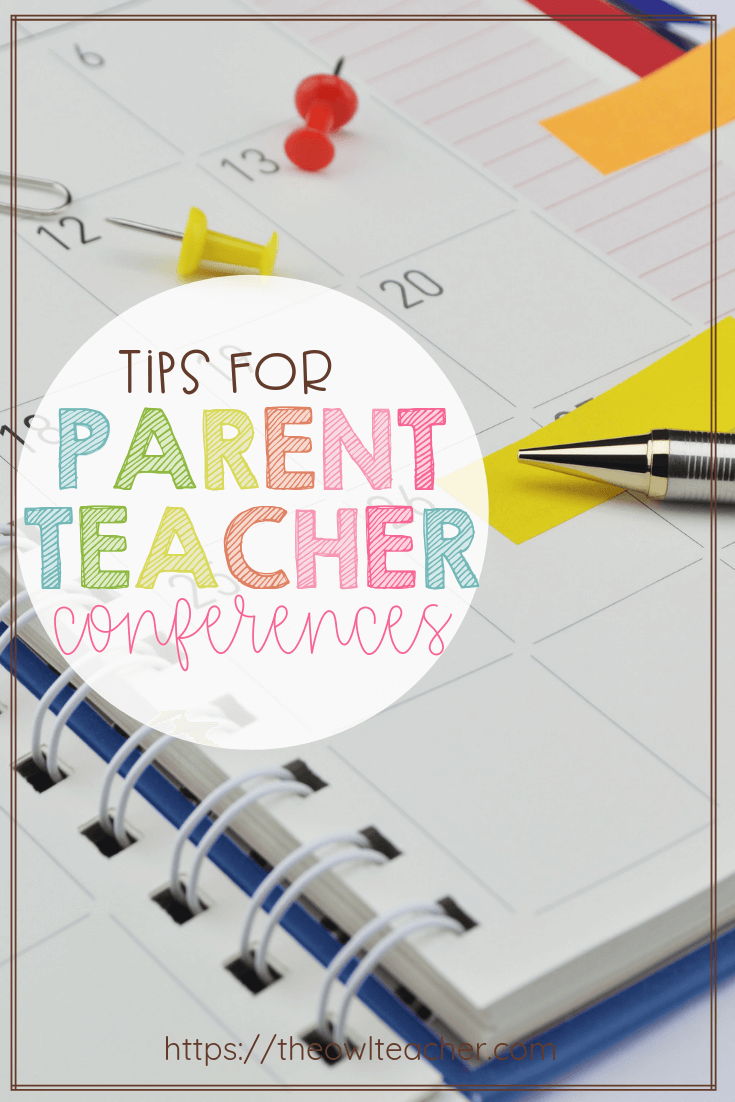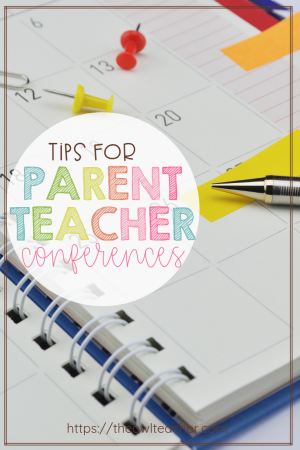 When I was in college, I remember receiving these very important tips; therefore, I want to share them with you.
Parent-Teacher Conferences Tips
1.) The teacher's attitude will set the tone for the conference. Establish a rapport with the parents and define the common goal of working together to meet the needs of the child.
2.) Make the parents feel comfortable.
3.) Remember that parents want the best for their child. They want their child to succeed and will generally accept responsibility for this goal.
4.) Encourage parents to share information and listen to their concerns. You can learn more about the child by listening than you can by talking.
5.) Anticipate parent questions. Be prepared with information about special projects, grading and homework policies, behavior, social interaction, etc.
6.) Accept all parent verbal contributions concerning the student.
7.) Be supportive and willing to help. Share your ideas.
8.) Be considerate of the parents' feelings. Remember, this is their child with whom you are talking.
At the conclusion of the conference
1.) Be sure to summarize the conference, noting the positive aspects, what needs to be worked on, and recommendations.
2.) Conclude the conference with plans for follow-up activities. Outline a plan of action.
3.) If parents have shared important information make a note of it immediately after the conference is completed.
4.) Follow-up suggestions or plans made during the conference and encourage parents to do the same.