Team Weathering and Erosion are always working together when it comes to changing the Earth's surface. Since recently I shared some hands-on erosion experiments, I thought why not share the other partner in crime — weathering! (Is it like the chicken and the egg — who came first? Erosion then weathering or weathering then erosion?) And since erosion received so much hands-on time, its partner needs an activity as well. Besides, this one involves sugar. Isn't that exactly what your elementary classrooms need? Sugar?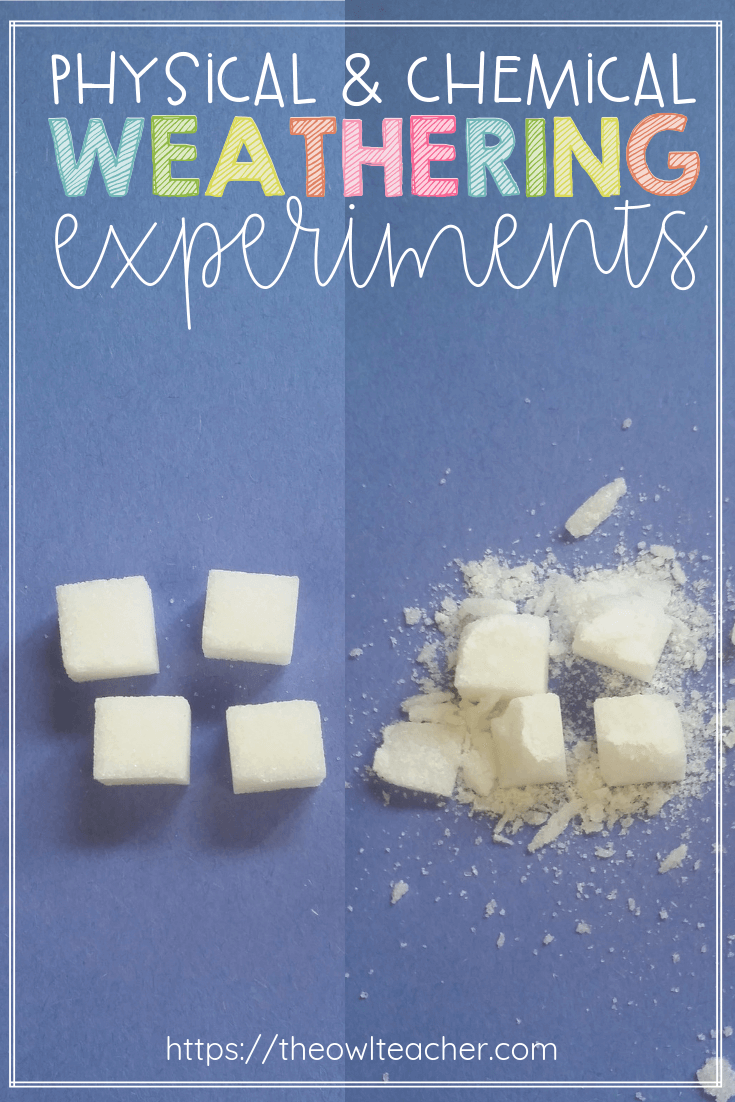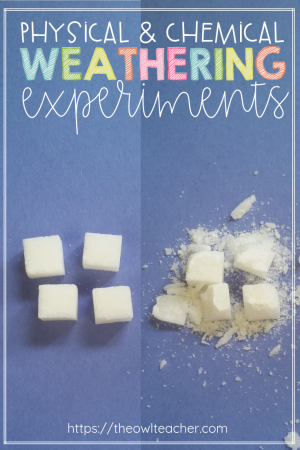 When I teach my students about weathering, I teach about two types — physical and chemical. We discuss the basics of how each effect happens, and then I like to pull out the science materials to make it fun and more hands-on. After all, I've found that the best way to keep elementary students engaged in learning is by making it exciting!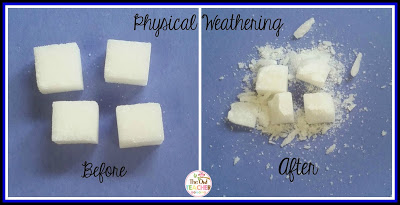 To demonstrate physical weathering, I provide each student with a sugar cube. Then I tell them to use their book or body weight and physically apply a bit of pressure to break it down. The results are fun, as what kid doesn't love to just crush things to pieces? We then discuss how it relates to the surface of the earth and how it becomes weathered physically. Of course, we discuss that the pressure and weathered effects are more from other sources.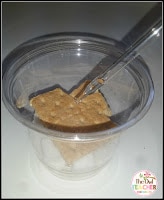 Then we get to the chemical weathering. We talk about how acid rain likes to ruin statues and other structures — so they become chemically weathered — and how sinkholes are created. To demonstrate this, I provide each person with a plastic cup lined with sugar cubes along the bottom and a graham cracker on top (representing soil). Using vinegar and a dropper, we drop it on the "soil" until slowly over time the sugar is destroyed underneath. We then talk about how this is very similar to limestone being weathered and creating empty pockets.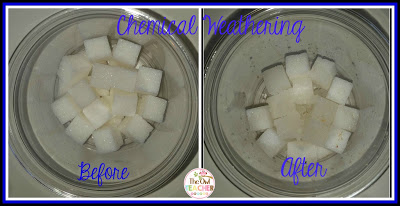 Overall, this is a fun and inexpensive way to help students really visualize both physical and chemical weathering!