Our school district studies the regions of the United States as part of our social studies curriculum. It takes us all year to study the ins and outs of each of the six regions. Since this is obviously broken up into six different units, I try to get creative on how students can show me that they understand a particular region (in addition to a test). If you couldn't tell by the picture, I opted for the famous Jeopardy review!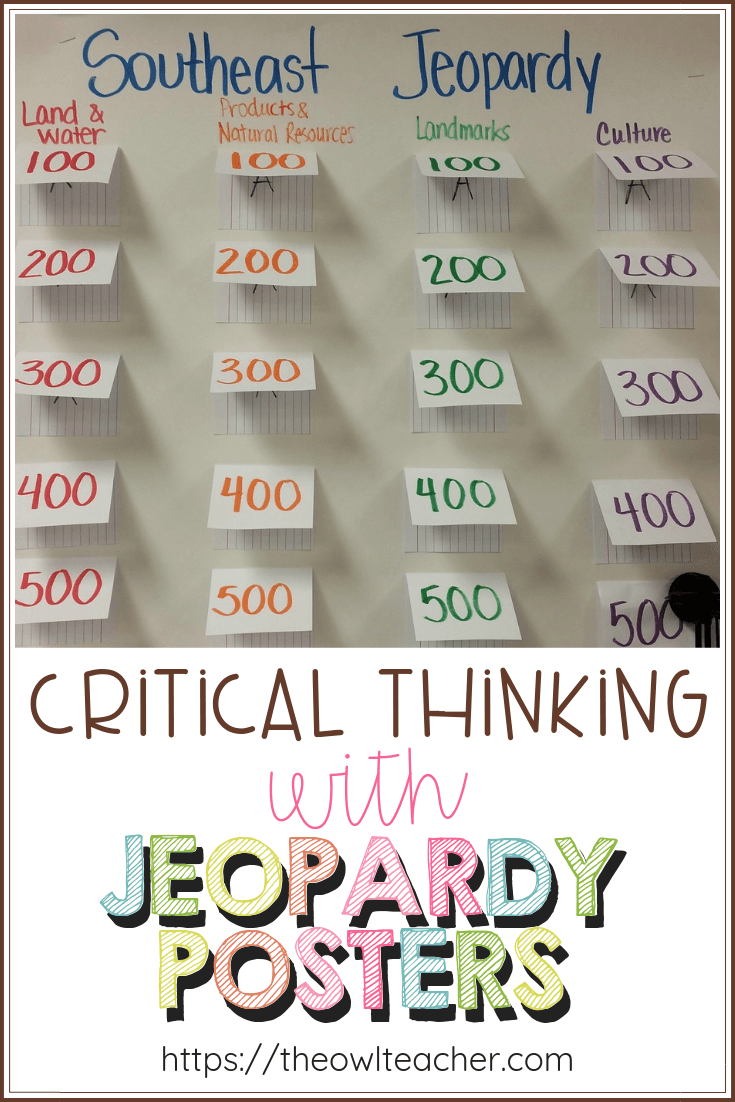 Using Jeopardy Review Posters in the Classroom
In past units, I have had students create scrapbooks, dioramas, and PowerPoint presentations to explain the features of particular regions. This time around I decided to have them create Jeopardy review posters using Bloom's Taxonomy.
After creating questions for each of the Bloom's Taxonomy levels for their particular features, the students then moved into their first group that I had created (where they had one person from each feature) and began creating their Jeopardy review boards. I explained that the "create" level questions were going to be worth more (600) while the "knowledge" level questions were less (100). I provided students with six index cards each. After folding the cards in half, they placed the questions and corresponding answers on them along with the amount the questions were worth. Then we glued down the index cards in arrays and decorated our boards. I enriched some of my higher kids by encouraging them to rephrase the questions and answers similar to the show Jeopardy. While the boards aren't the most glamorous, the kiddos truly enjoyed this activity and I got to hear some really great things!
Happy Teaching! Let me know below how your students liked it!