A math and science night is a lot of work but it's well worth it. The benefits of families experiencing school as a place of learning and fun, along with creating a school community outweighs everything else. Further, it helps students get excited about math and science and sets the stage for student success. Who knows, you may even get a few volunteers out of it too!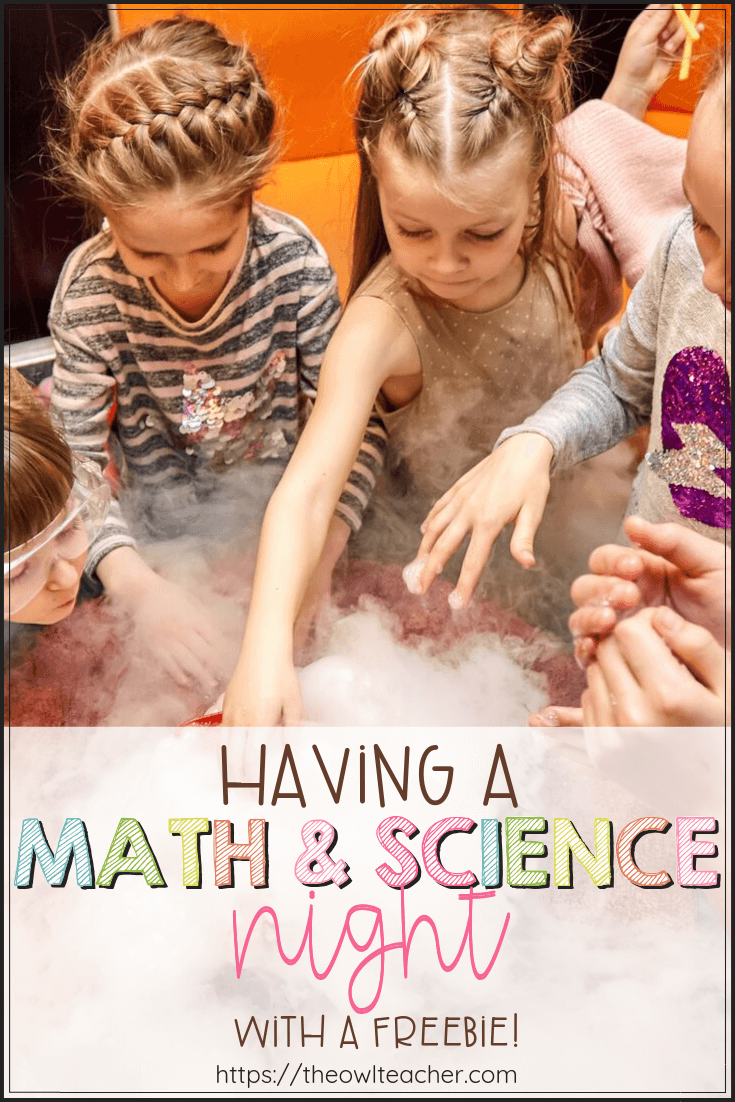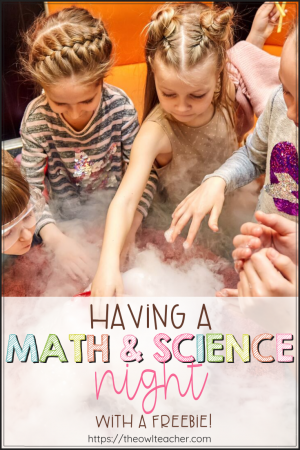 Planning for a Math and Science Night
When planning for a math and science night, the first thing you want to do is start planning early – like at least two months early!
You'll need to select a date and a location. It is typically held in the cafeteria or the gym because it's easier to clean up any messes. Some schools like to pick a theme, such as "birds" or "engineering." That is completely up to you and your school. I have also seen schools use the first half of the night for exploring and guided inquiry with 5-8 brief activities, while the second half of the night is more challenging investigations that are real-world based problems that require them to apply what they have learned.
Consider forming a team and assigning roles. For instance, assign one person to handle all the equipment and supplies, while another person handles all the publicity (advertising, flyers, signs), and another gathers volunteers for set-up, clean up and the activities.
When bringing in people to run the math and science night stations, you can bring in specialists – but it's not necessary. You can use local high school students, volunteers from the community, or college professors even. Work together on training them and providing all the necessary step-by-step information they will need. Also, consider testing the activities and experiments before the big day so everyone is knowledgable.
To help hold everyone accountable and assure that all stations are visited (rather than just a few math and science stations), consider creating a checklist, a menu of activities, or a passport where they can earn stamps or stickers as they attend each one. You can even consider "reflection" questions.
About 2 weeks before the big event you'll want to really hype it up with a possible demonstration of something they'll see. Post signs in high traffic areas, send home flyers, and reminder stickers. Don't forget to advertise it in your newsletters and on your websites.
The Actual Math and Science Night
On the actual math and science night, you're going to want to have several stations around the cafeteria or gym that students and their parents can rotate through. Consider the number of people that may be attending and the amount of time you plan for them to be at each station.
You could include activities such as teaching cards and dice games for math. You could have "make and take" centers where students make math craftivities or science craftivities, such as this "states of matter" craftivity below.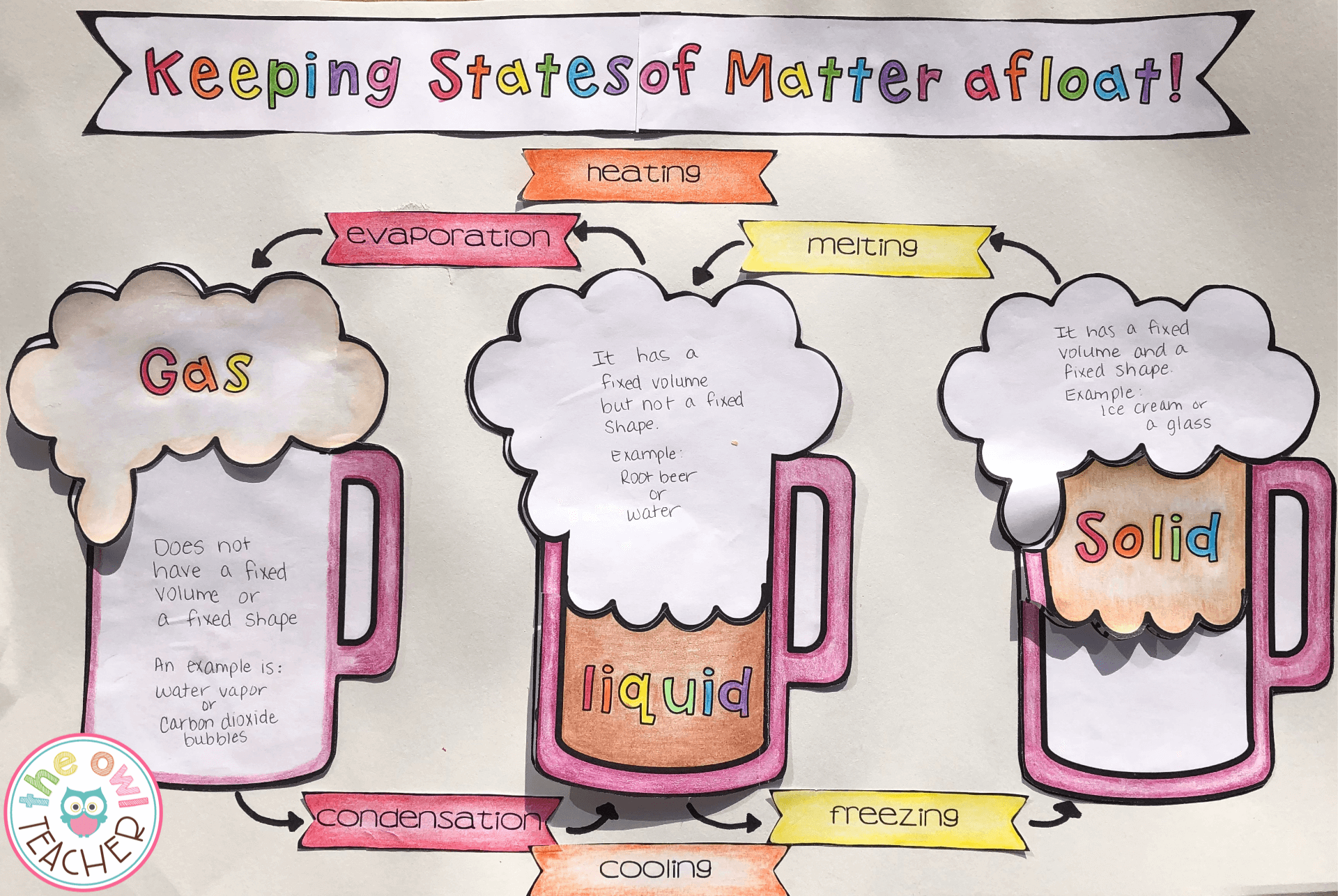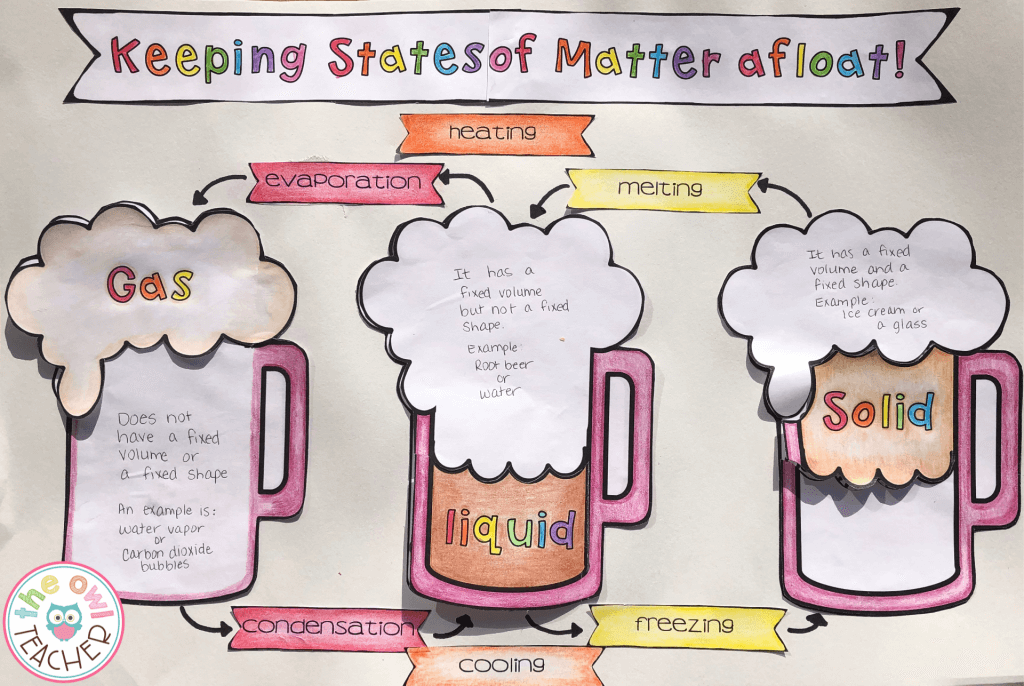 You could make slime, oobleck, or bouncy balls. You can read more about all kinds of slime activities here in my post, 18 Ways to Use Slime in Your Classroom. You could demonstrate some discrepant events, some science projects, or even try to have students stop erosion. You can find lots of great ideas by clicking on the "science" icon above.
For math, you could do fact fluency activities, this animal crackers activity (that's free!), or any of these place value activities. If you really want to challenge students, consider this real-life area and perimeter activity.
If desired, you can provide some take-home activities for students such as journal pages (that reflection piece), practice pages, or something as simple as bookmarks.
Lastly, you could do is set up a fun photo booth or area for them to take their pictures. I have seen some schools just drape a background and have a person holding an iPad taking pictures. Grab some sticks to attach to some fun science and math masks and you are good to go. These make great photos for the yearbook and community papers.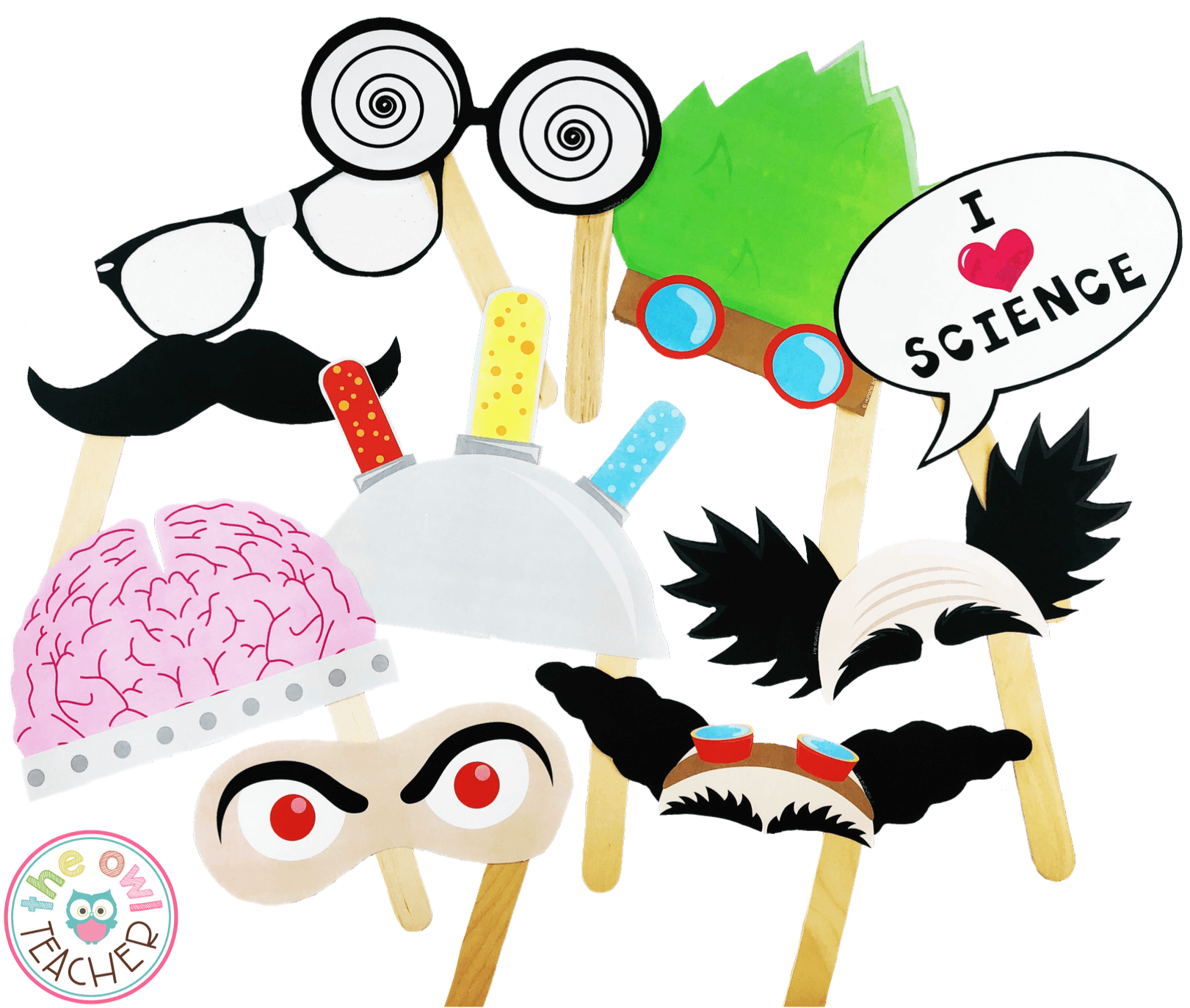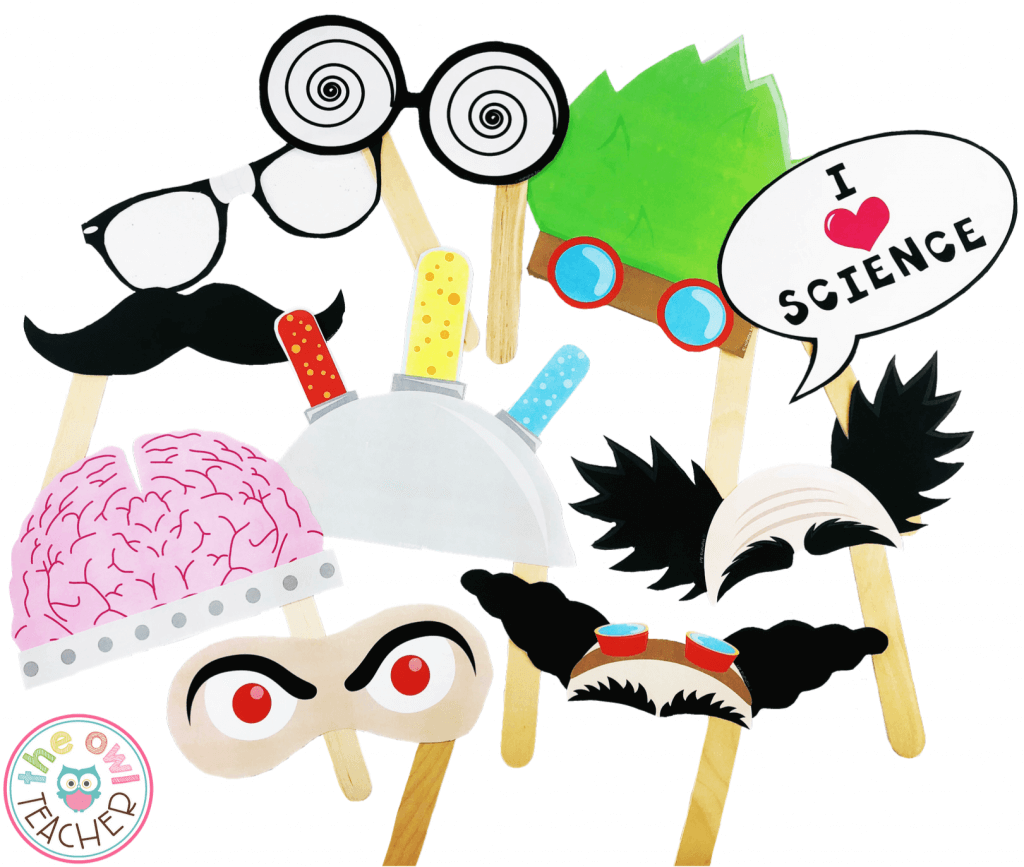 In fact, for free you can download a FREE Cell-Fie Science Station for a photo booth! Just print on cardstock for durability and attach it to a skewer stick or a craft stick! Viola!
Grab Your FREEBIE!
Click here to download your FREE Cell-Fie Science Photo Booth Masks!