Learning about science doesn't just come from a textbook. Experiments and projects make true student scientists! Use these five science projects for upper elementary students to get your kids excited about learning.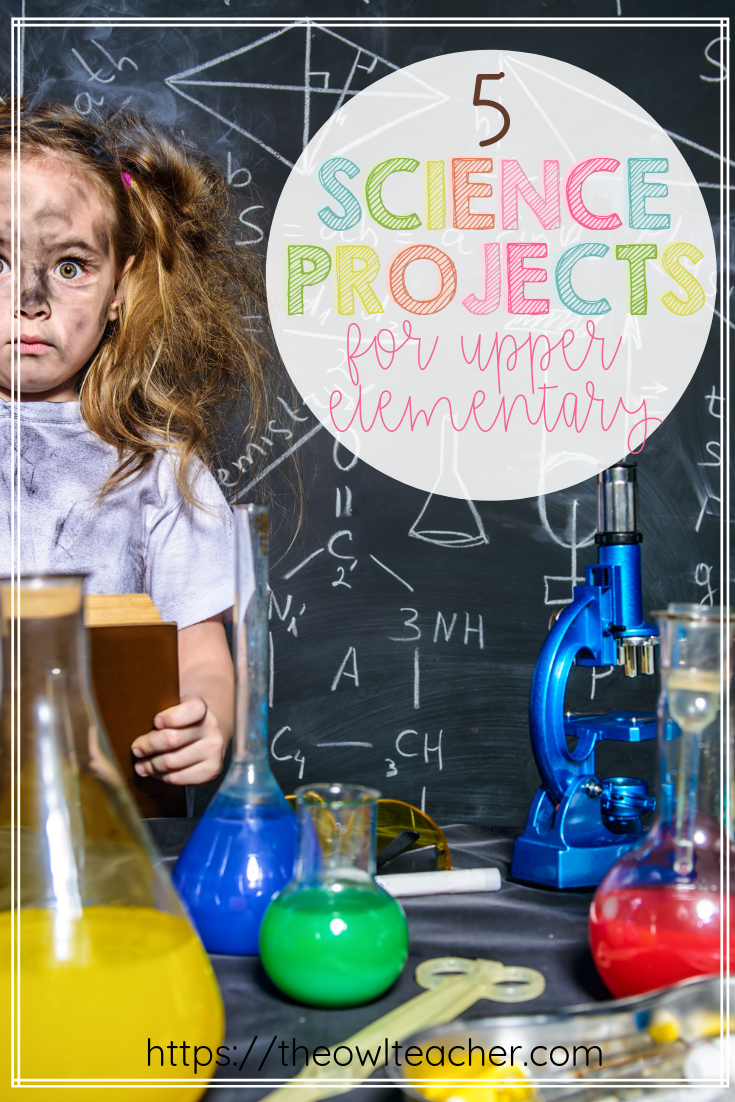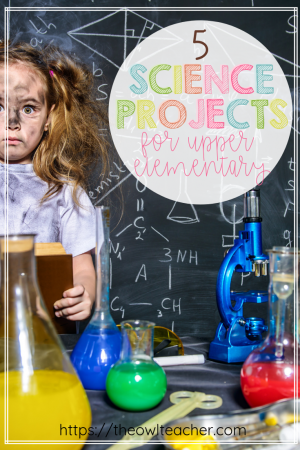 5 Science Projects for Upper Elementary Students
Create Electric Vests
This activity teaches students about current electricity and allows them to apply and practice concepts by designing "vests" for construction workers that light up at night. Using LED lights, copper tape, and small button batteries, as well as grocery bags, markers, and scissors, to design the vests, students work to solve the problem with this engaging project. See how it works here and save time with ready-made materials and lesson plans!
Study Density with Soft Drinks
Why do diet sodas float and regular ones sink? It's all about density! Let your budding scientists figure out how the difference in density creates a difference in buoyancy with this project perfect for upper elementary students. Use it in connection with a density and buoyancy tabbed booklet that will help your students explore different density-related activities.
Explore Water Pollution with Sponge Fish
Use fish-shaped sponges (you can make them yourself or use any type of sponge) to expose your creature to different types of pollutants that potentially exist in the environment. Some pollutants are represented by household substances (for example, acid rain is dish soap). By dipping the fish into plastic containers with these substances, students can visualize the effects of pollutants on nature and the environment. Get the tutorial here, and download the lesson and handouts for free in my TpT store!
Experience Force and Motion with Cars and Ramps
Using wood and textbooks, create ramps of different heights and record the speed and distance of toy cars as they race. This simple experiment is engaging and fun for kids who want to play with toys and learn at the same time! Everything you need for the force and motion unit is right here!
Investigate Vertebrates vs. Invertebrates
Having a backbone makes a difference! Students create two different animals with play dough. One animal as a backbone (aka pipe cleaner). In the experiment, students stack blocks (JENGA blocks work well) to discuss the impact of weight and other factors on vertebrate vs. invertebrate animals. This experiment can be used with the Vertebrates and Invertebrates: Animal Classification Tabbed Booklet.
Science is so much more than reading and taking notes. Understanding the ideas behind certain scientific concepts is important, and it's so valuable to see them in action through experiments and projects. These five science projects for upper elementary students are powerful ways to take student learning to a whole new level of engagement!

Check out these related products