Let's play a game! Those words can excite upper elementary students just as much as the younger set. Students of all ages love playing games, but game-based learning is so much more. It's not just a replacement for worksheets, a space-filler to kill time between assessments, and it's not just for recess time. Game-based learning is using games (both digital and analog) in the context of student learning to enrich the classroom experience.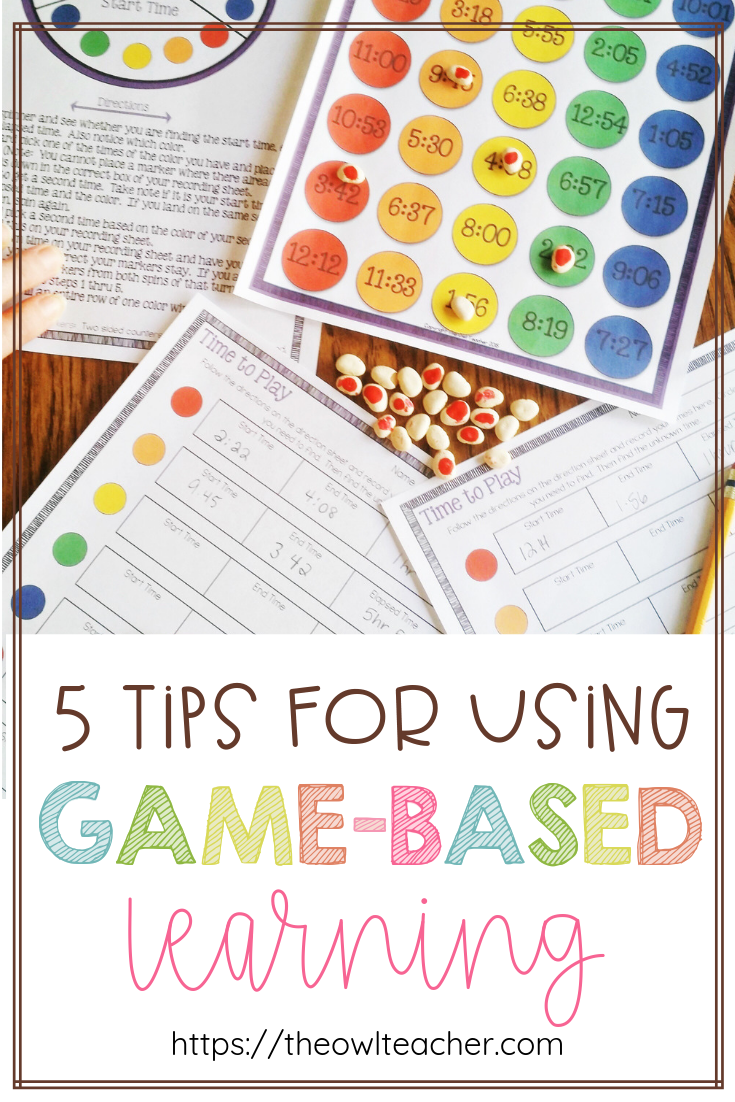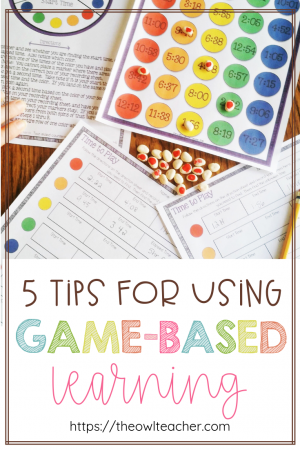 5 Tips for Using Game-Based Learning
Tip #1. Introduce a new tool or a new concept, not both.
If you're using a new digital tool or even a game that doesn't use technology but has new rules, focus on review material. Using games are appropriate for covering new information as well, but you don't want to have to teach how to use the tool or play a game while covering brand new content.
Tip #2. Let students collaborate.
Let students work together in teams with platforms for game-based learning like quiz games such as Kahoot or Quizizz. Both platforms give the option for students to play as a team. Kahoot is a race against the clock, but Quizizz allows individual students to play at their own pace. Teachers and students can create their own content related to quizzes or use the plethora of content available online.
Tip #3. Give badges of honor.
Badges aren't just for scouts! Try out badgelist and let your students earn digital badges for academic achievements. If you're feeling crafty, make your own paper badges and showcase your students' feats on a bulletin board in your classroom. They win when they learn!
Tip #4. Make classroom management a game.
Use tools like ClassDojo, an online behavior management system, to make maintaining positive behaviors fun! Students earn rewards and have their own individual "monsters" that help them reach their behavior goals. You can incentivize the points and percentages of positive behaviors in ClassDojo with physical rewards or additional positive reinforcements. This app or web-based platform also allows parents to monitor behaviors and communicate with their child and teachers.
Tip #5. Let students create.
Using coding or physical game creation in order to solve a problem, review content, or organize fresh learning is one of the best benefits of game-based learning in the classroom. When students create and become invested in their own learning, their experience will be fundamentally enriched. Imagine the excitement on your students' faces when other classmates play and learn from their game! Take advantage of this opportunity for creation, differentiation, and exploration.
Using games in the classroom to enhance the curriculum can be so powerful for your students. Watching them reach their academic goals and objectives through fun, engaging learning experiences is incredibly rewarding. When planning your lessons, keep in mind these 5 tips to use game-based learning in upper elementary classrooms, and you'll be a winner every time!