A few years ago a colleague of mine introduced me to this fun and adorable Valentine's Day game (though really it could be used for other times too). This activity involves students guessing who the cute baby face is.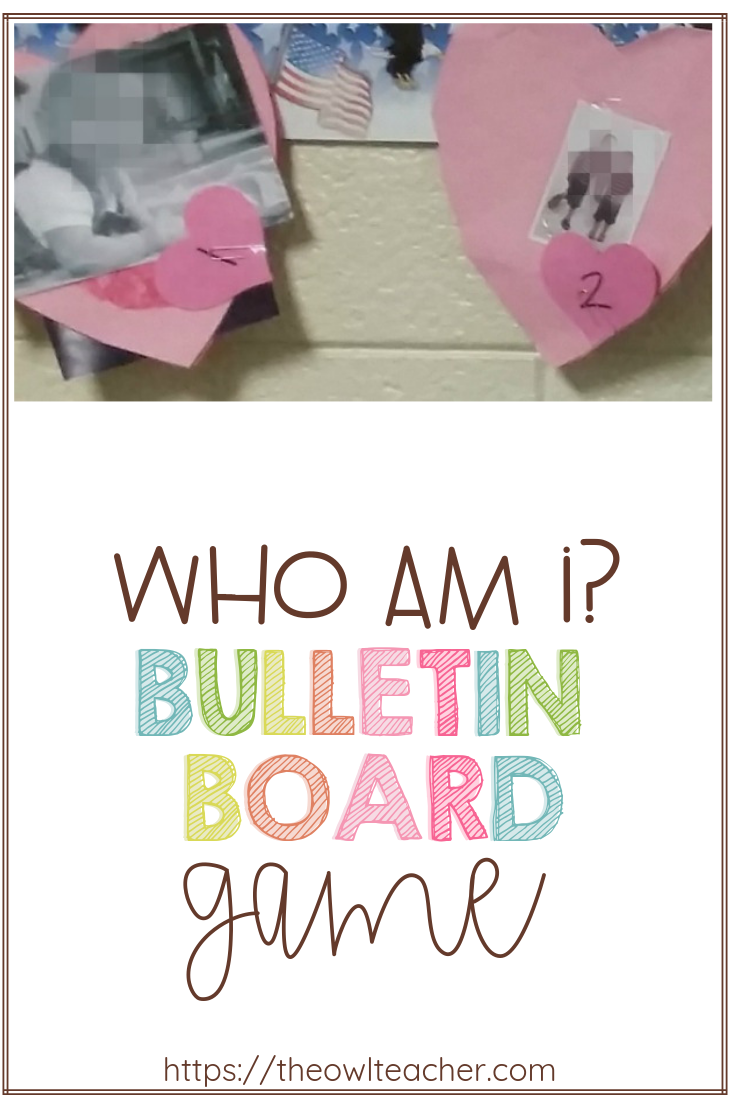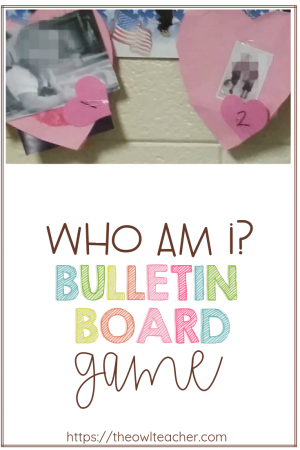 I first draw a large-sized heart on a folded piece of large construction paper (so that when the heart is cut out, it is a book in the shape of a heart.). Then I send it home with a slip stapled to it informing parents that students need to first cut out the heart, attach a baby picture of themselves, and decorate it. On the inside, they write a small riddle in the form of "Who Am I?" to provide hints.
When students return them for our Valentine's Day party, I attach numbers to each one and provide students with a piece of paper. They number the paper and circulate among the hearts, reading the clues, and guessing who the baby is. Then at the end of the Valentine's Day party, I reveal who each baby is and provide the students with a cute little treat for guessing correctly.
Who could resist such an adorable Valentine's Day game? If you are looking for other Valentine's Day ideas, read my other posts found here.