I'm a Common Core school district and that meant more informational text. By 4th grade, students are expected to have 50% of their passages be nonfiction reading and the other 50% literary. As with many school districts, that meant I needed to scramble and fill my room with more nonfiction texts. The outdated Science and Social Studies textbooks were not enough. I quickly started ordering books from Scholastic, but as you can probably relate, I needed more than that. I had the dilemma of determining how I was going to get my students interested in reading nonfiction texts.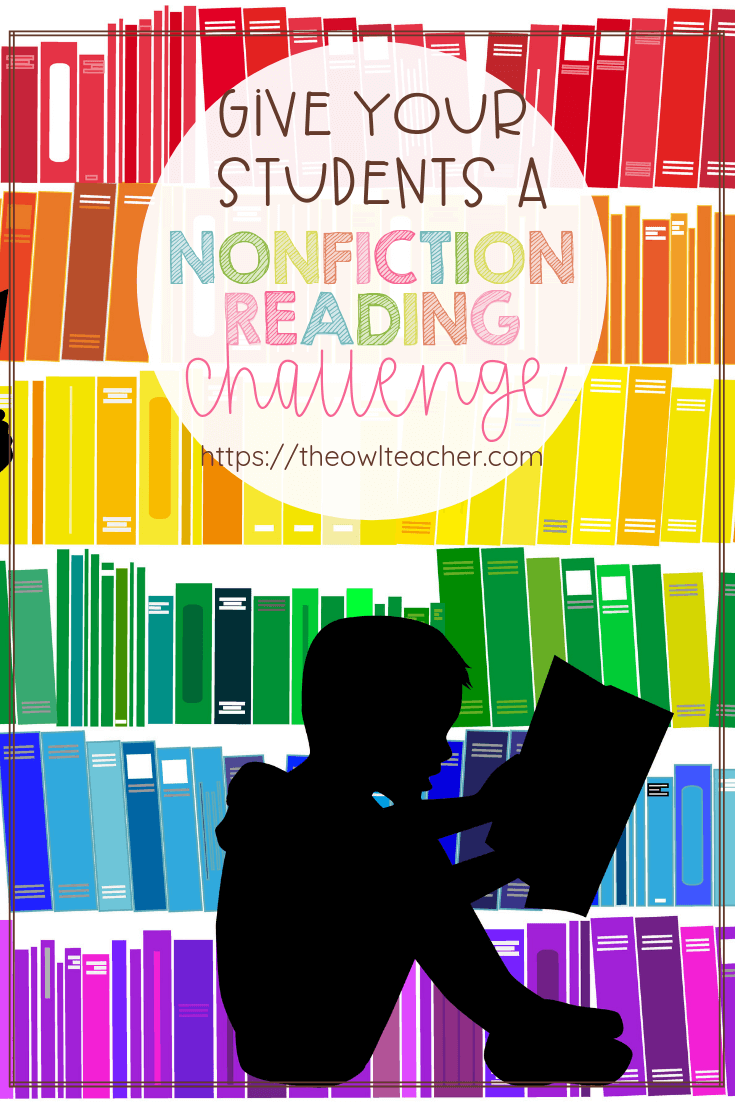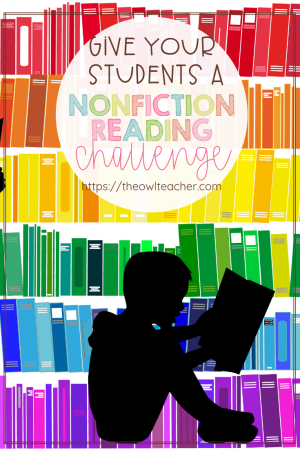 I quickly created a list of all the different types of nonfiction texts and thought about the 40 book challenge that Donalyn Miller mentioned in her book, Reading in the Wild. That idea sparked this one. While it's not quite the same as that particular challenge, it helped meet the goal of getting students exposed to a variety of nonfiction and reading it more.
I provided each student with the sheets in this freebie and told them they needed to pick at least 10 different nonfiction text types to read. We discussed each type of nonfiction text listed and I even checked out books at the library to demonstrate an example of each type. Then I showed them they would cut out the acorn nut with the type they read and glue it on to an outlined nut on the squirrel. Finally, I wanted to know specifically what books they were reading and if they were understanding what type each of them was, so I had them record it in the Nonfiction Reading Log that I copied on to the back of the squirrel sheet.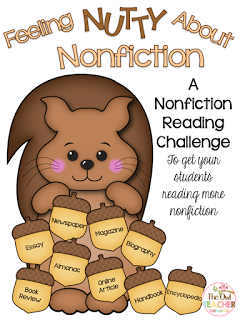 How long you provide the students to complete the challenge is completely up to you. To download this free nonfiction reading challenge, head over to my TpT store.

Get Weekly Freebies!
Sign up for our short & sweet newsletter to get a freebie each week! It's quick and to the point, because you are busy!