In the world of education, testing season is the most stressful time of the year – even for veteran teachers. It's the pressure from school districts to make sure we are meeting AYP and that you are doing your job "right". We all know the reality is that one test is not a true reflection of your school nor your teaching. We know that there are many factors that contribute to a child's academic success. However, it still doesn't keep us from feeling a bit tense as this time of the year approaches.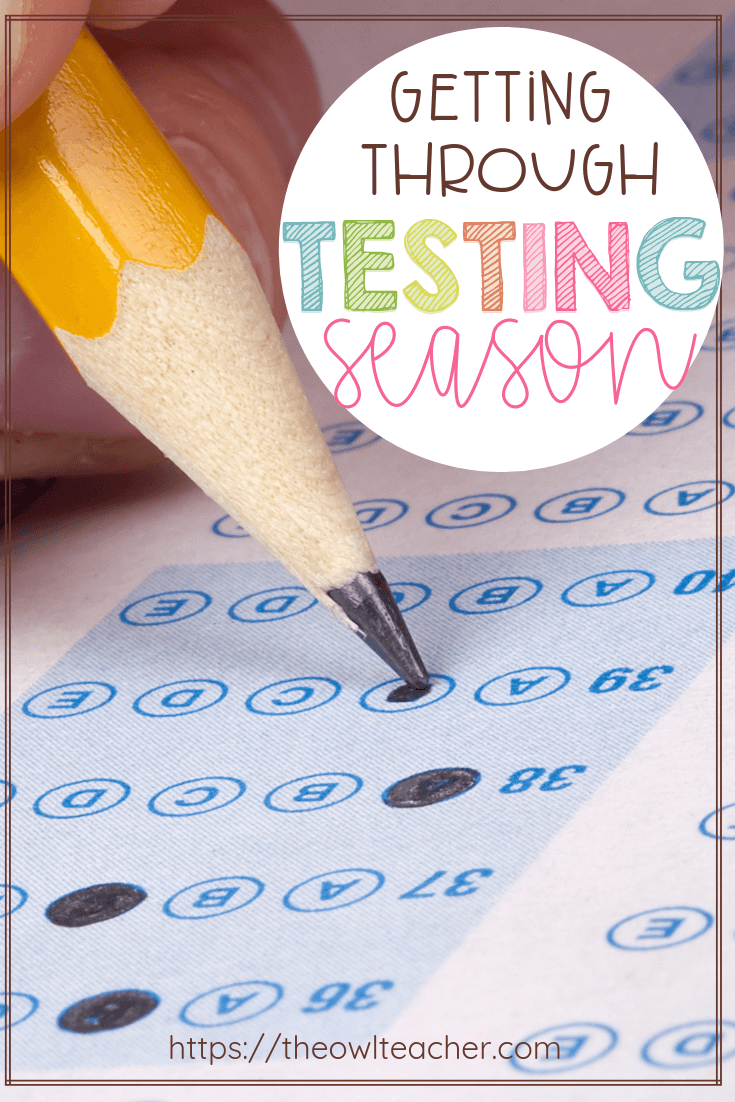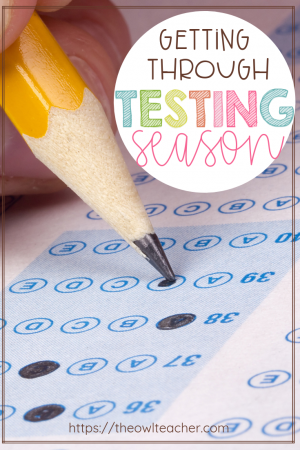 When I first started teaching, I made a HUGE deal out of the standardized tests. I ultimately wanted students to do their best and I wanted to look good. Reflecting back, I see that I actually created undue stress on my students. They are already feeling tense themselves about it. Especially if you work in a school district where moving on to the next grade rides on their test scores.
So to start, the #1 way to get through the testing season is to not make a huge deal out of it. In fact, I do the complete opposite now. I don't play it off as if it's no big deal, but I instead promote it as an opportunity for students to "show off" their knowledge and skills. I start with a football analogy. Each year (a football team- pick your state's team) practices for a game. That's what we do in the classroom with centers and worksheets. We practice for the big game – which is the unit test. Then each unit test prepares us for the big "Super Bowl" of the year – our state standardized testing. We want to rock that test and show our skills, but whether we win or lose, we made it to the BIG game! That's a huge accomplishment! I even give out "ring pops" at the end as our "Super Bowl" rings!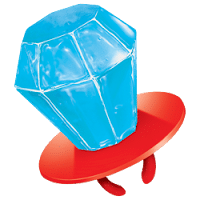 One more note, please make sure your students understand that you want them to do their best, but it does not define who they are or their value! This is absolutely important. I also use this time to remind students we all have our strengths and weaknesses – including me!
#2 – Don't let it define who you are as a teacher. It's easy to get caught up into the test scores and assume that it reflects how good of a teacher you are. A standardized test cannot show how caring you are, how much meaning you have in a student's life, nor can it truly be an accurate representation of you as a teacher. If your students have shown growth- any growth- that's what matters.
#3- There is a light at the end of the tunnel! After testing is over, you can relax a bit more and maybe do some of those projects you have been wanting to do but couldn't because you had to "stick straight to the testing material." (By no means am I saying you were only teaching to the test.) It's always so nice to move at a more relaxed pace after testing season and let things roll of your back a bit more. Look forward to this true bonding time.
#4- Take time for yourself. This means find time to eat healthy, exercise, and most importantly – relax! You may not know but I am a huge pusher. I push myself more than I should and I tend to neglect the said things in this point. "I'll get to it later, I have to do this first." Then I hear my mom say, "if you don't take care of yourself first, who will be around to take care of the other things because you can't?" The point is, if you don't take care of yourself and relax here and there, students will suffer. They can tell if you are stressed. Find time to step away and relax. It's a MUST! I can promise you that it will all still be there after you took time for yourself.
Happy Teaching – after all, that's what we do – teaching, not testing. 🙂