This week for Mentor Text Monday, I am going to tell you about a book written by Jen Bryant and Melissa Sweet. The book is called The Right Word: Roget and His Thesaurus.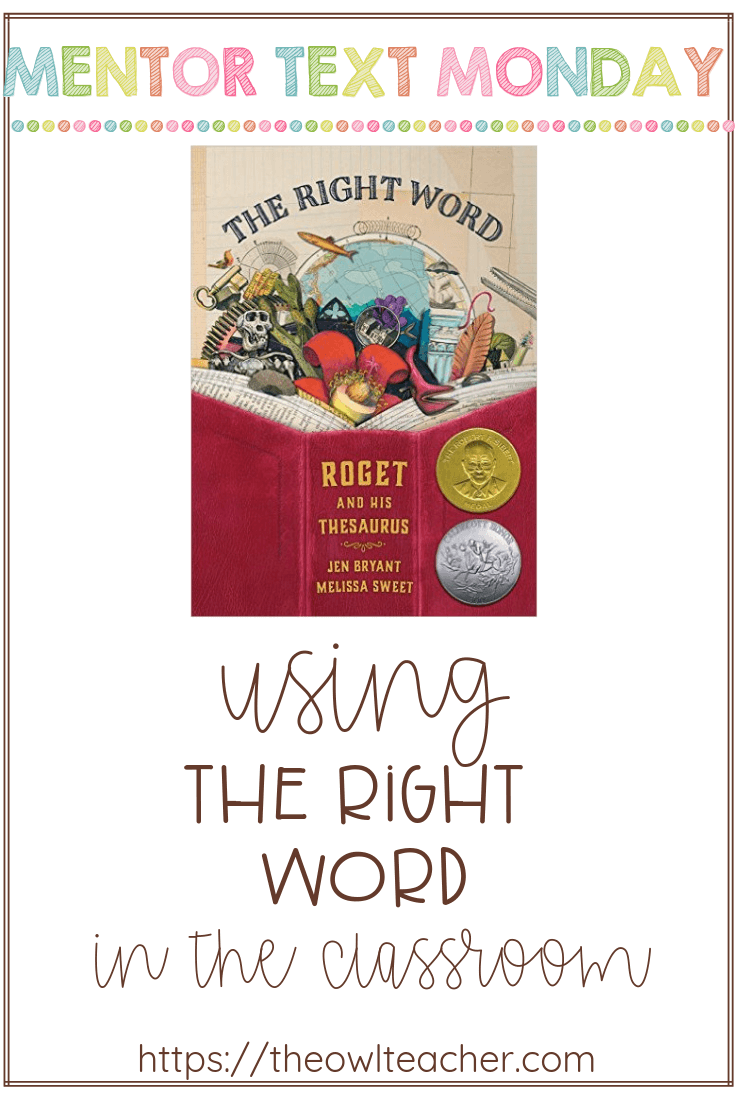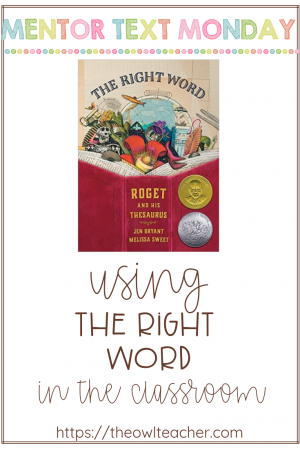 Last summer when I attended the Michigan Reading Association Conference, one of the presenters there mentioned The Right Word: Roget and His Thesaurus. After that session, I rushed over to the on-site bookstore (where I spent way more money then I should. Does anyone else do this?) to check it out. Only when I got there, it was sold out. Apparently, I wasn't the only one with that idea. Many months later, I finally have it in my possession and I can see why it was a "must have" book!
The Right Word: Roget and His Thesaurus is a nonfiction book about the life of Roget and how his thesaurus came about. It's a nonfiction book that isn't dry or boring. The pictures are fabulous, and even contain lists that aren't distracting from the text, yet scream "look at me." (See bottom picture.) There are even "cartoon-like" figures with speech bubbles and dialogue. (See picture here.)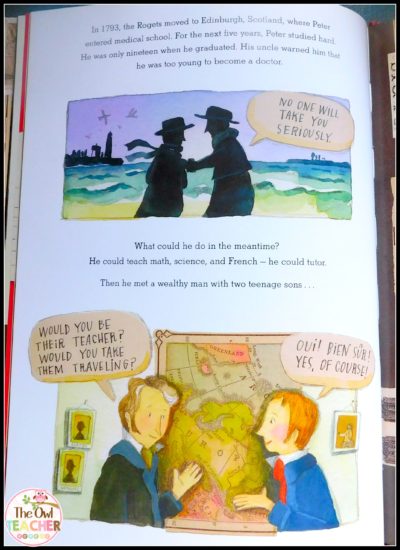 The first page has all the parts of a nonfiction text, such as the title, subtitle, author, illustrator, and publisher information. They are all labeled! This is perfect for when you discuss these parts of a book. In the back is a timeline of principal events of both Peter Mark Roget's life and world events. There is also an author's note, an illustrator's note, a bibliography, suggested further reading, and an actual page from Roget's original word book!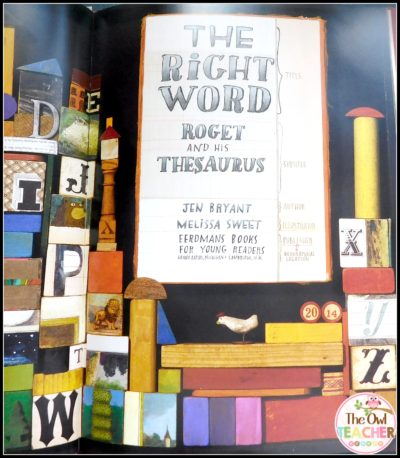 When I teach writing, I love to have my students save a page in their writer's notebook for collecting words. I also express to my students anytime they hear a word they like – maybe the way it sounds or the meaning of the word – to write it down and place it in their notebook to try to use later in their writing. This book is a great lead in that lesson. Together you can discuss Roget's love for words and making sure he had the "perfect word" for what he was trying to say. Of course, it's also perfect for introducing the thesaurus and using it.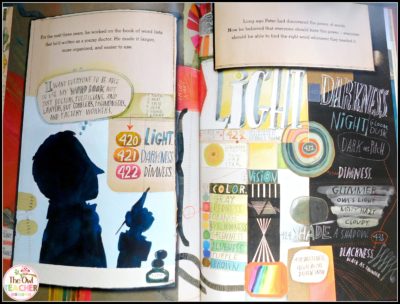 I love that authors are starting to come out with nonfiction texts that not only hold the reader's interest a bit more and are less dry, but are also fun to read. Sometimes books that aren't a subject of interest to students can be like pulling teeth when it comes to reading it. I don't see that happening with The Right Word: Roget and His Thesaurus. You've definitely got to check it out!
Grab this book (aff. link), The Right Word: Roget and His Thesaurus, for your classroom today!

Get Weekly Freebies!
Sign up for our short & sweet newsletter to get a freebie each week! It's quick and to the point, because you are busy!