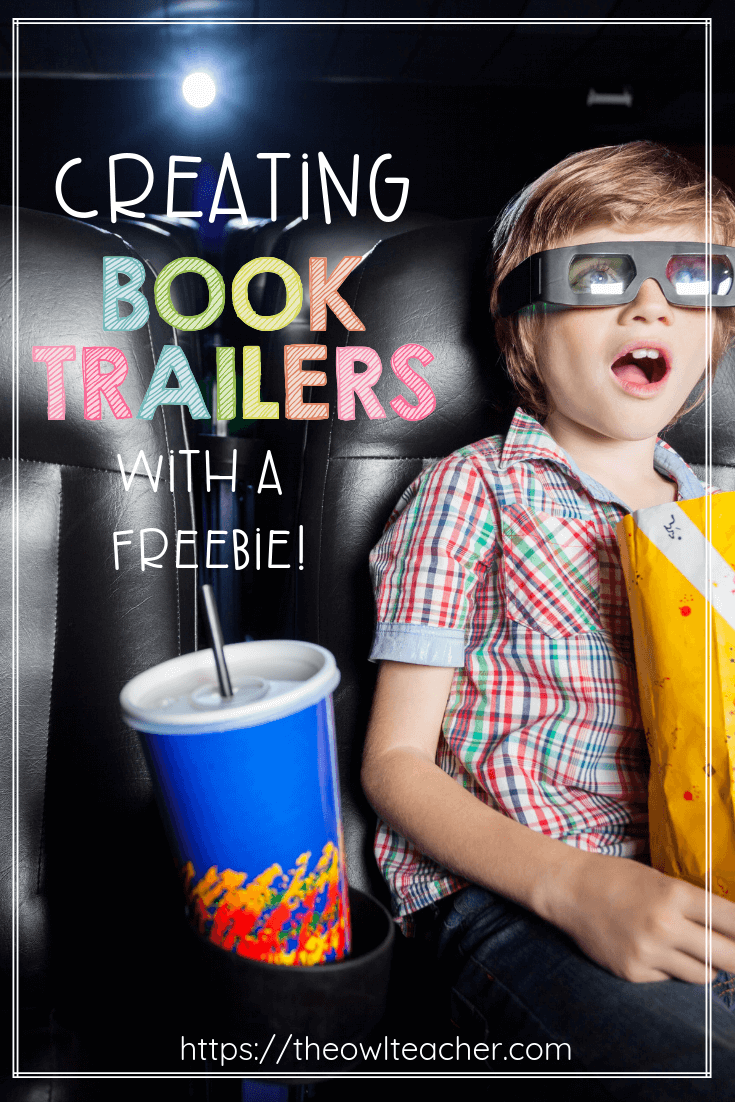 A few years ago I set one of my professional goals at integrating more technology into the classroom. Regardless of the limited resources, I just wasn't making it a priority like I should have.
I really wanted to tie reading and technology somehow. That's when I thought why not have the kids create their own book trailers! Of course, despite knowing quite a bit about technology, the thought scared me a bit. Was this a task that was doable or would it be overwhelming and time-consuming?
That's when I decided to contact the school technology teacher. (They are amazing, aren't they!?)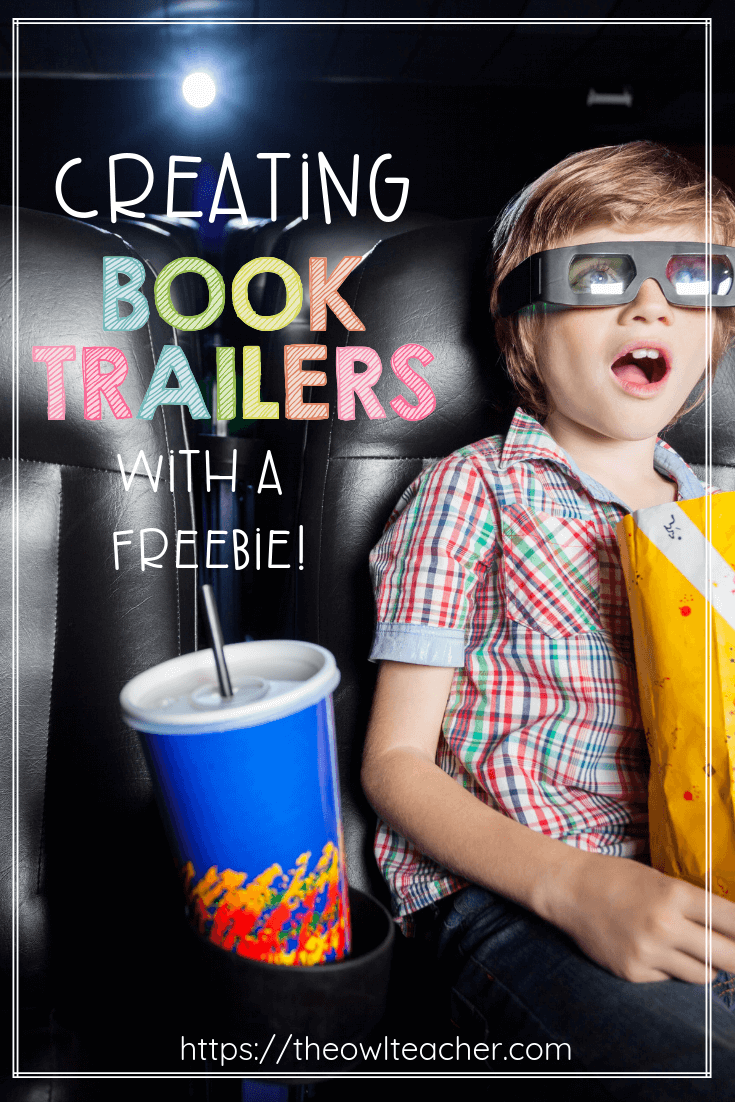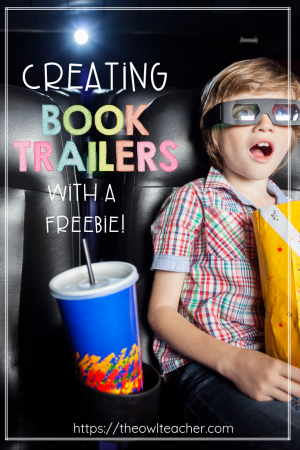 She was positive it would be a great opportunity for the students to do and promised I wouldn't be biting off more than I could chew. Despite her reassurances, I was still nervous that these book trailers would turn out horrible or that the creation process would drag on for weeks and months and possibly years!
I first showed students several book trailers from new releases. We analyzed them together (Hey – look at that! We met a Common Core standard!) and discussed what they noticed. Students noticed they were more about getting others excited about the book and wanting to read it. I was so excited that they got that!
I then informed the students of the project- which they were super excited about. In fact, I'm thinking they were probably making plans in their heads about being a big Hollywood director before I even finished explaining. I explained that they would read a book of their own – on their level and had to be a chapter book – and would then create a book trailer themselves to share with the class. You can download my explanation attachment and rubric by clicking here.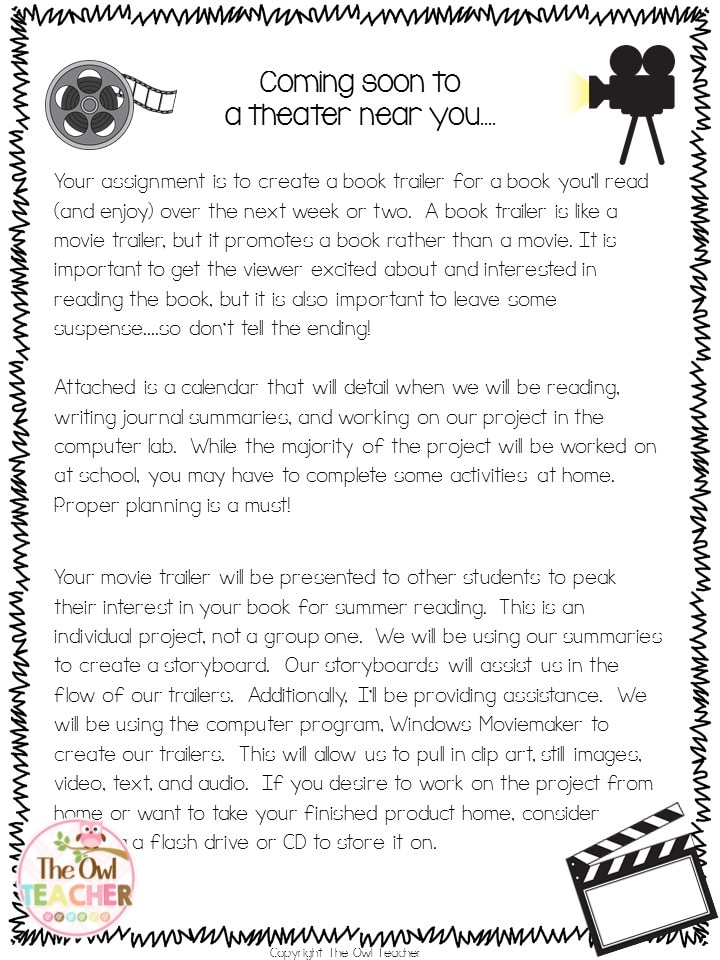 Once we went to the computer lab, we used Windows Movie Maker. I was originally thinking iMovie using our iPads, but honestly, I didn't want to spend the money on the app. We spent several days in the lab adding images, music, and editing to create our trailers. Then we had "a movie" day where we watched them together and discussed which books we couldn't wait to watch!
This activity opened the door for so many discussions such as author's purpose- what do you want your reader to walk away with? For story elements – what is the plot? What would make a great cliffhanger? What was the climax? Summary – what are the important elements you need to include? Citing your sources and plagiarism and so much more! It was truly worth it! We had a blast, students got some great book ideas, and we learned in the process! What more can you ask for?
Here are two examples of a book trailer created by two different students:
GRAB YOUR FREEBIE!
Don't forget to grab the Book Trailer Freebie included above for free by clicking here.