Even if you're starting your school year online, the beginning of the year will be all about building community. What better way to get to know your students (and have them build relationships with one another) than with online icebreakers. These simple online icebreakers to start the school year are perfect for elementary students during online learning. If you are transitioning back to the classroom, these can be adapted for in classroom use as well.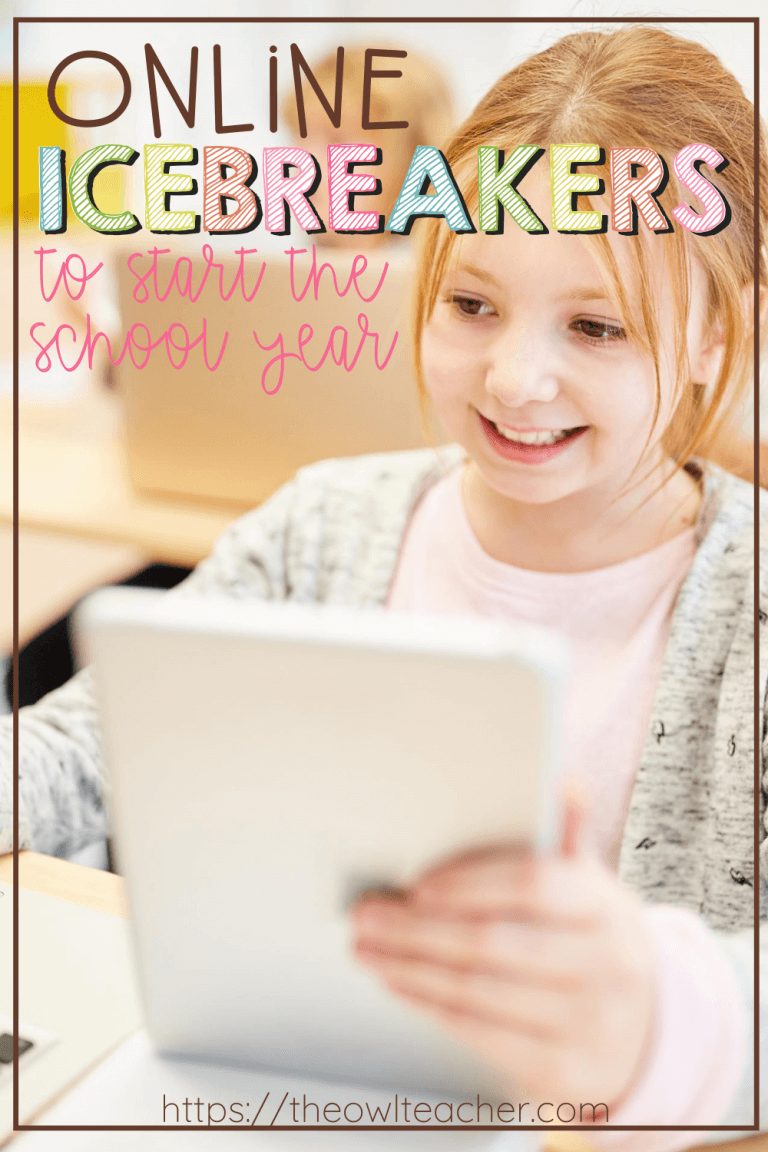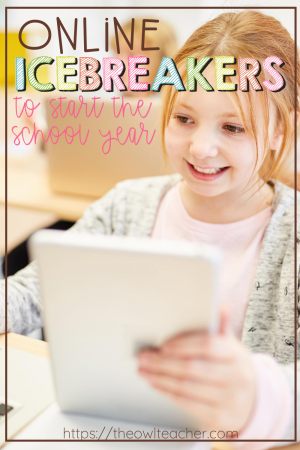 Toe-Tally Terrific Summer
Remember the traditional "What I did on my summer vacation" essays? This one is different. Have your students share a story from their summer from the point of view of their big toe! This takes the pressure off of students who stayed home all summer as their toe can tell any story from a pair of shoes or in their bare feet. Watch the giggles start as your students share these stories on Zoom, Google Meet, or Flipgrid with their classmates. Find this activity in the back to school ice breakers pack.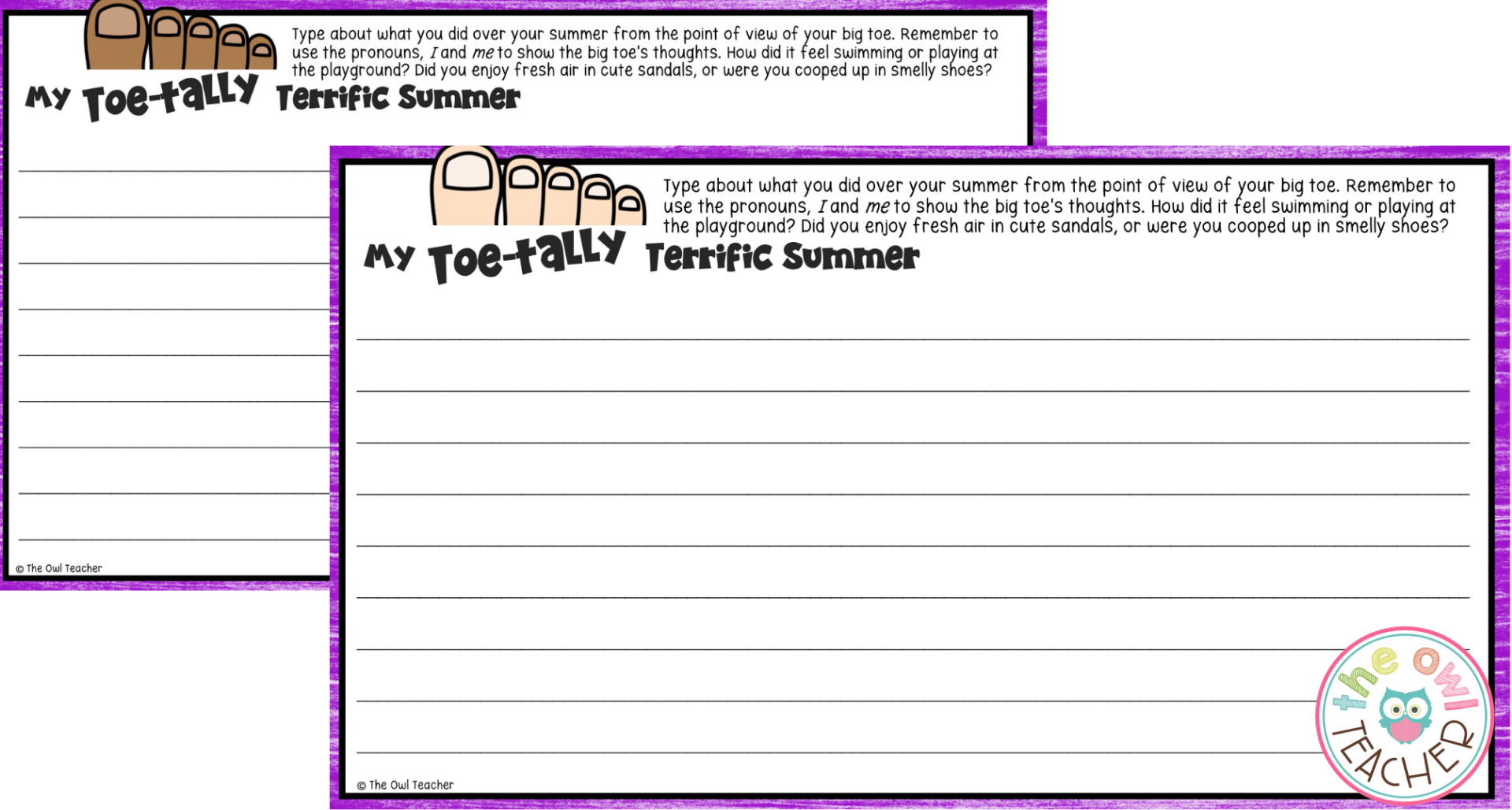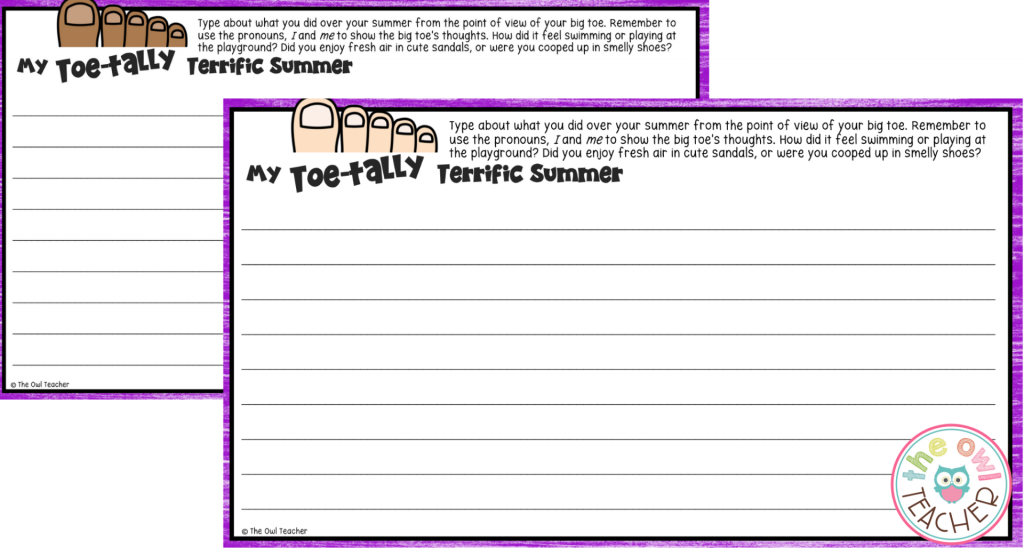 Show and Tell
Show and tell is still fun for all ages. Even if your students are past the primary age, they'll love participating in an online show and tell. Set up a Zoom or Google Meet and have each student bring an object that's important to them. For example, they may bring a special stuffed animal given to them by a grandparent. Another student could choose a family portrait. Perhaps, another child might bring their pet on camera. Maybe one of your learners will bring a dance shoe or a soccer ball. No matter what the child chooses, using show and tell as an online icebreaker will help you and their classmates to get to know them a little better. (Plus, this is a great way to practice listening and speaking skills!)
Two Truths and a Lie
This game is so much fun and such an easy online icebreaker. I've even played this game with staff members. Instruct your students to write down two true statements and one believable lie about themselves. For example, "I have three brothers" is more believable than "I have a pet zebra." The true statements should also not be something other students would know upon initial observation. "I have red hair" is obvious while I lived in Japan for a year is not.
There are a couple of ways to play. You can have all the students take turns on Google Meet or Zoom, or students can record a video on Flipgrid or upload a video to Classroom. Then their classmates can comment and guess the lie. Eventually, the students will comment with their big reveal.
Complete an Autobiography Poem
One way to get to know your students is to have them complete an Autobiography poem. This is a simple poem that they fill in prompts about themselves. This helps you learn about their wishes, fears, and much more. Because it's so open-ended it allows for a lot of creativity too. This helps you assess how your students write.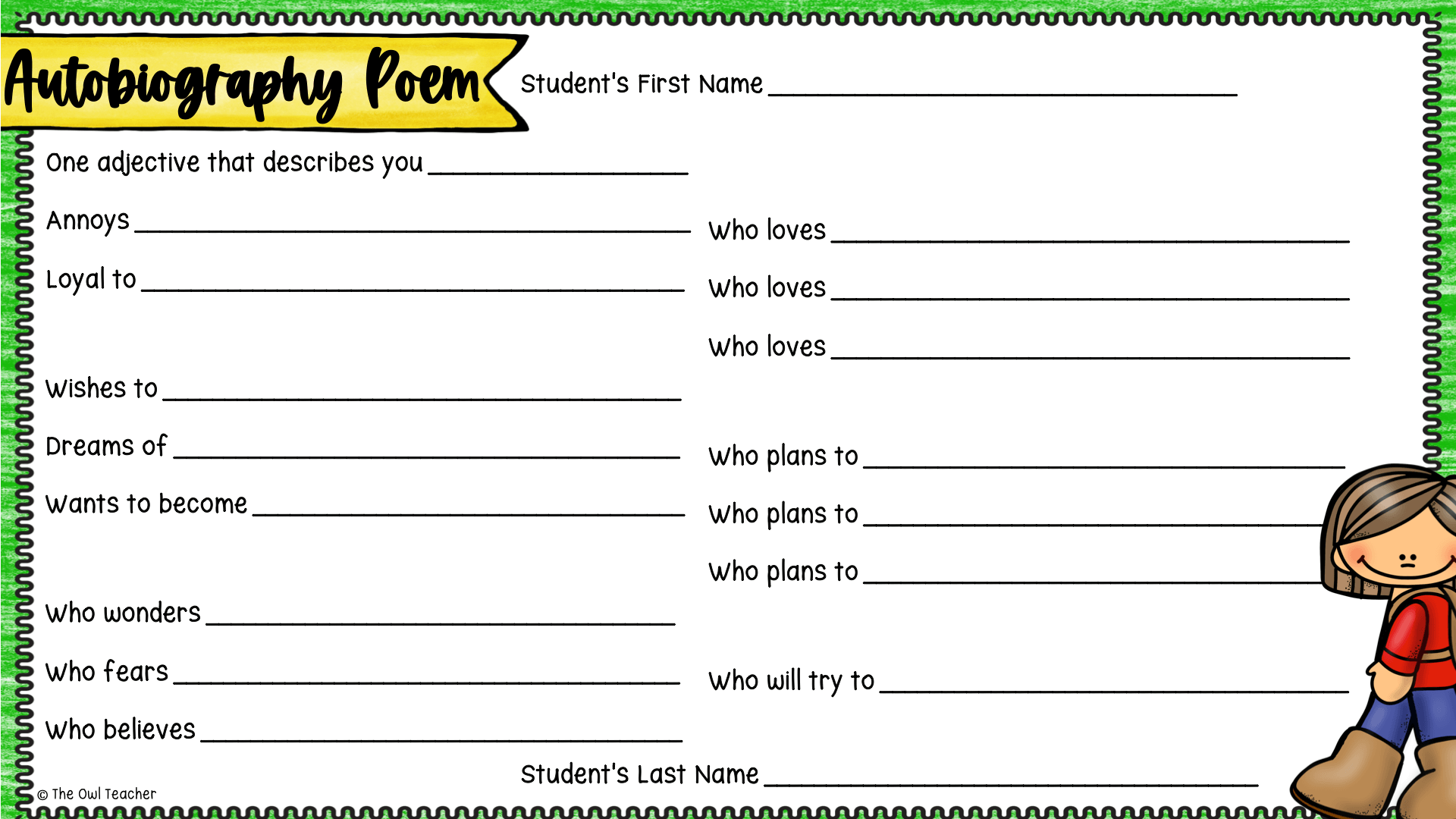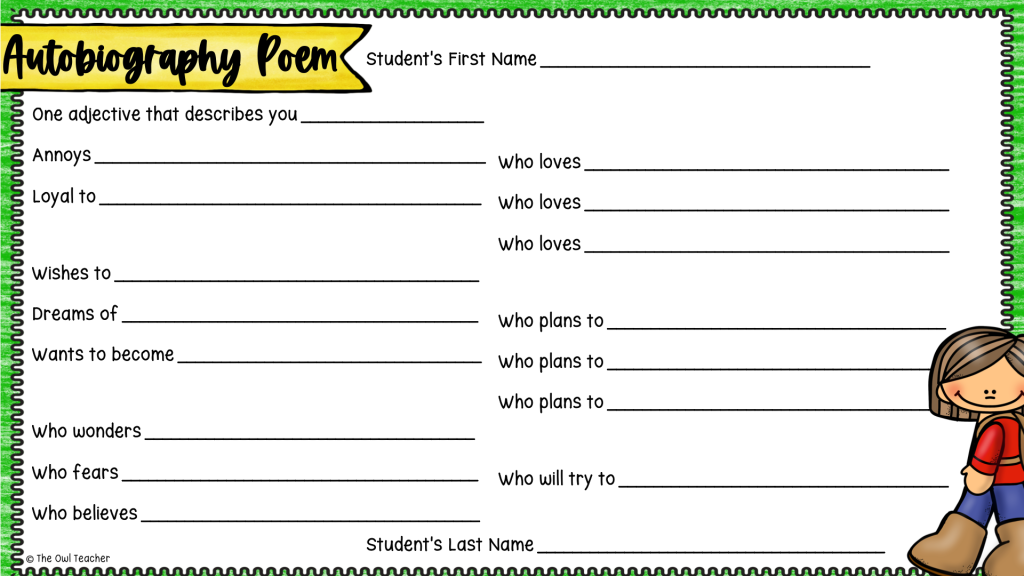 Would You Rather…
You could easily create questions or slides that ask students would you rather questions to facilitate discussion and get to know your students that way. These are engaging questions that students enjoy answering and build relationships. After asking the questions have students explain their answers. You could one each day as a daily warm-up or morning work. For instance, you could ask your students:
Would you rather ride a bike or play video games?
Would you rather eat chips or cookies?
Would you rather read a book or write a story?
Would you rather play during summer or winter?
What online icebreakers can you use to start the school year? These three easy icebreakers to share with your students will help them engage and get to know each other better. I love that they aren't too serious, but you'll still learn facts about your students. After these ice breakers, you can start setting goals and talking about content and curriculum. Build those relationships and trust first with these online icebreakers to start the school year strong!