Whether you're teaching online or in person, Google Classroom is the best learning platform to work with small groups and meet the needs of all your students. If you haven't explored Google Classroom in a while, you may not be aware of all the options it has to offer when it comes to differentiation. Learn how to differentiate with Google Classroom.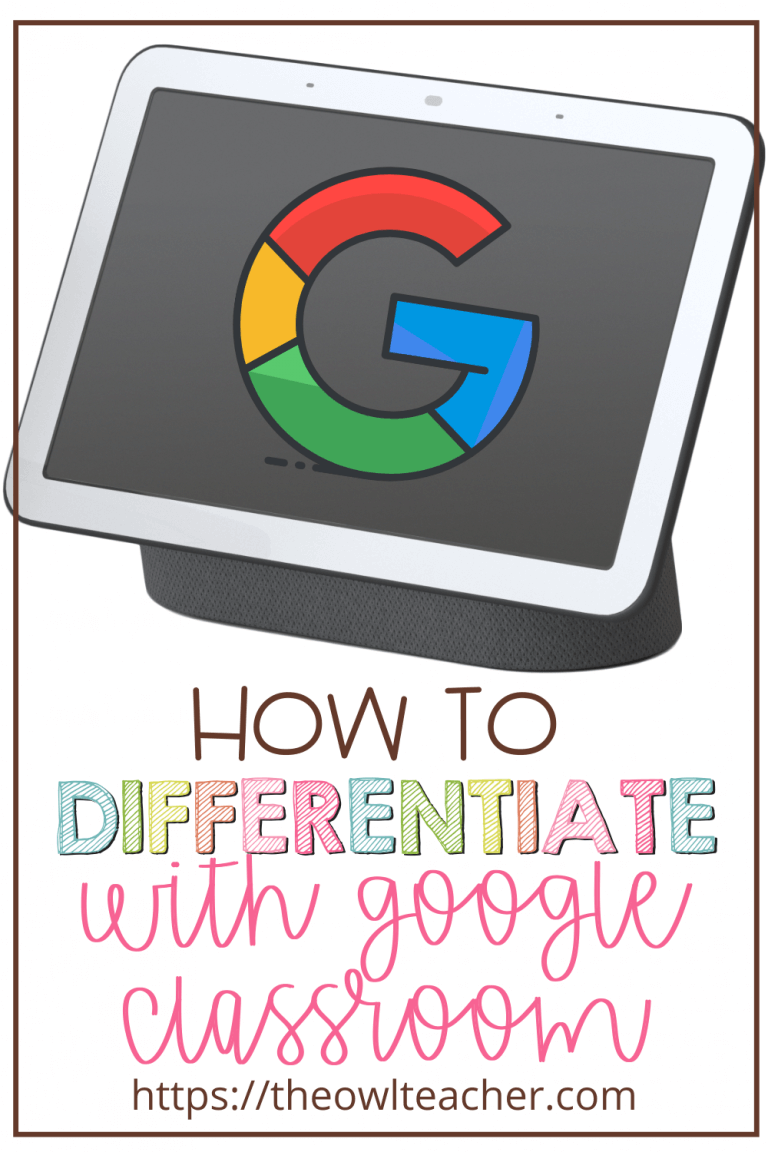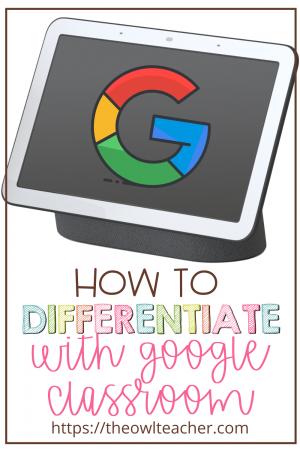 Differentiate with Google Classroom and Assignment Choices
Assigning work to Google Classroom is so simple! Just go to the Classwork tab, and you can upload any assignment, share from Google Drive, or even create directly from Classroom.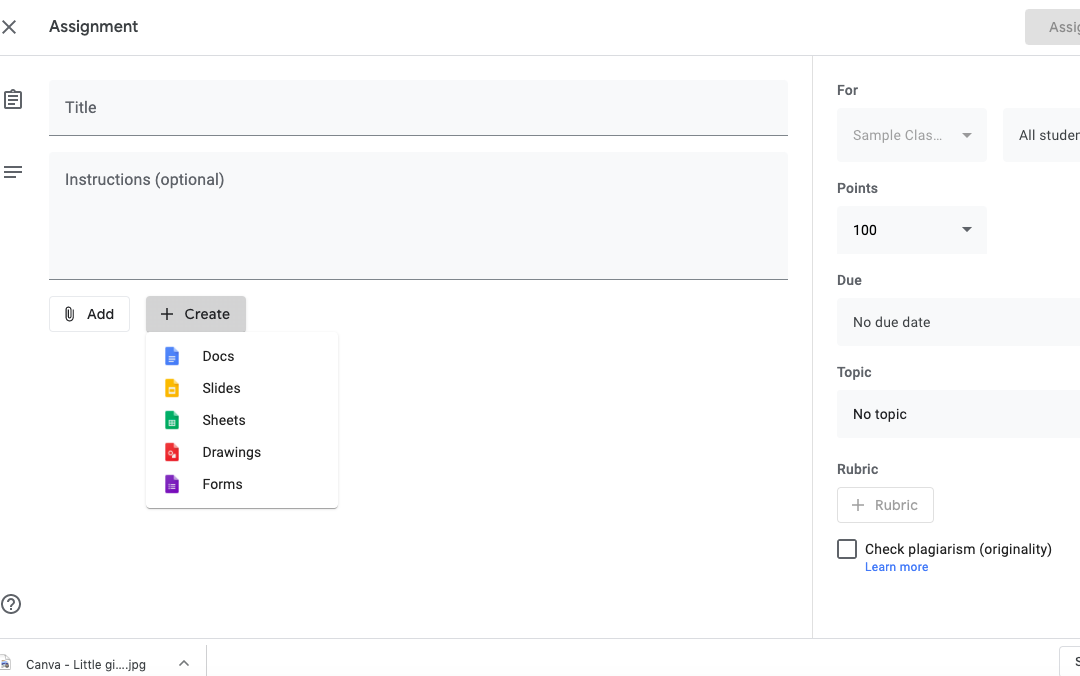 For example, using choice boards in Google Classroom gives students multiple options to showcase objectives and standards. Your kiddos can show what they know by choosing from a variety of options. A choice board for language arts and poetry, for example, may have some of the following options:
Write a poem that uses 3 elements of figurative language. Examples include simile, metaphor, personification, alliteration, onomatopoeia, hyperbole, and allusion.
Write an ode (a poem of praise) to an object you enjoy.
Write a series of haikus about a book you've read. Haikus are poems that include 3 lines with 5-7-5 syllables.
In addition to choice boards, you can differentiate instruction with Google Classroom by sharing Project-Based Learning assignments like this applied math activity to design a house.
Differentiate for Small Groups or Individual Students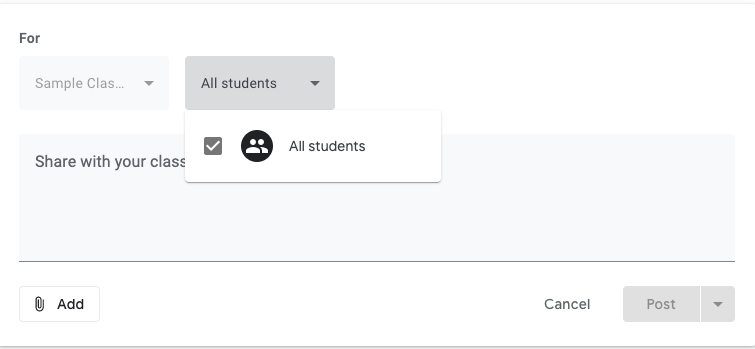 Another Google Classroom option is assigning specific work to certain students. Many teachers love to use assessment data to group students either in heterogeneous (mixed levels) or homogenous (same level) groups. Assign leveled reading articles that are appropriate for individual groups based on reading assessment scores and classroom performance. You can post links, documents, forms, or slides directly to the classroom and choose the students. In addition, some websites that integrate with Google Classroom allow you to choose the students directly to post to when you link your Google Classroom class. For example, Newsela is the perfect site to share leveled nonfiction readings. You can post to different groups of students based on Lexile levels.
Another way to differentiate with Google Classroom in language arts with small groups is to use literature circles or book clubs. Assign resources for specific groups to individual students or groups based on the book they are reading.
What I love about differentiating online is that other students do not know if they are receiving different assignments. Whether they're receiving remediation for math, leveled readings, or graphic organizers for support, your students will receive everything they need via Google Classroom!
Differentiate with Extension Activities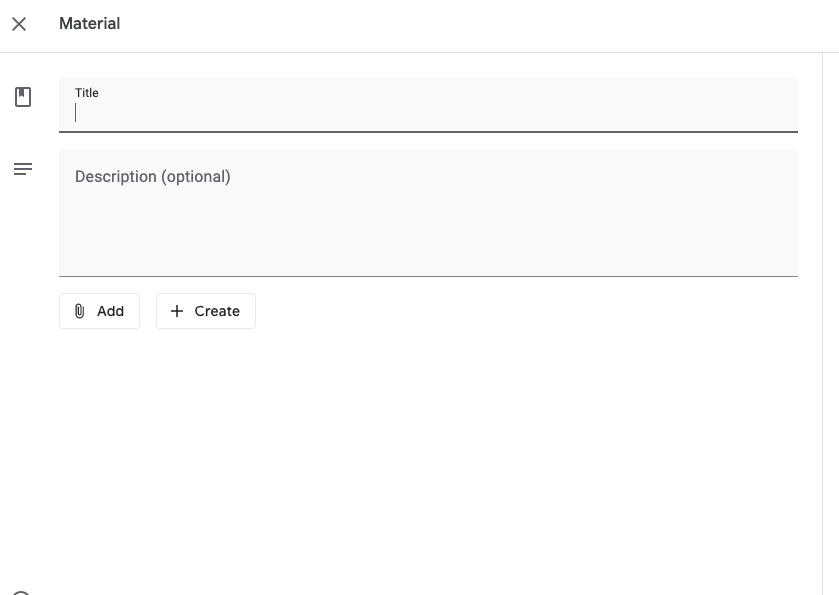 As a parent of a gifted child, I always want to make sure students are able to be challenged in the classroom. Whether students are participating online or in person, Google Classroom is the perfect place to share extension activities. You can make these available to all early finishers, not just students with gifted labels. Go to create and select "Materials." This is a great spot to put materials for all students that want a challenge or to explore additional activities on a topic.
Differentiate with Google Classroom this year! Whether you are differentiating with assignment choices, in small groups, or extension activities, your students will appreciate the instruction tailored to their needs.