Each week as I look through my shelves of all my picture books, I pull favorites. I have discovered a delightful pattern. I apparently love traditional literature. I think I'll head to the library this summer and discover some newly published books! Anyway, with that said, this week's mentor text is another tale — an African tale — that I love titled Mufaro's Beautiful Daughters by John Steptoe.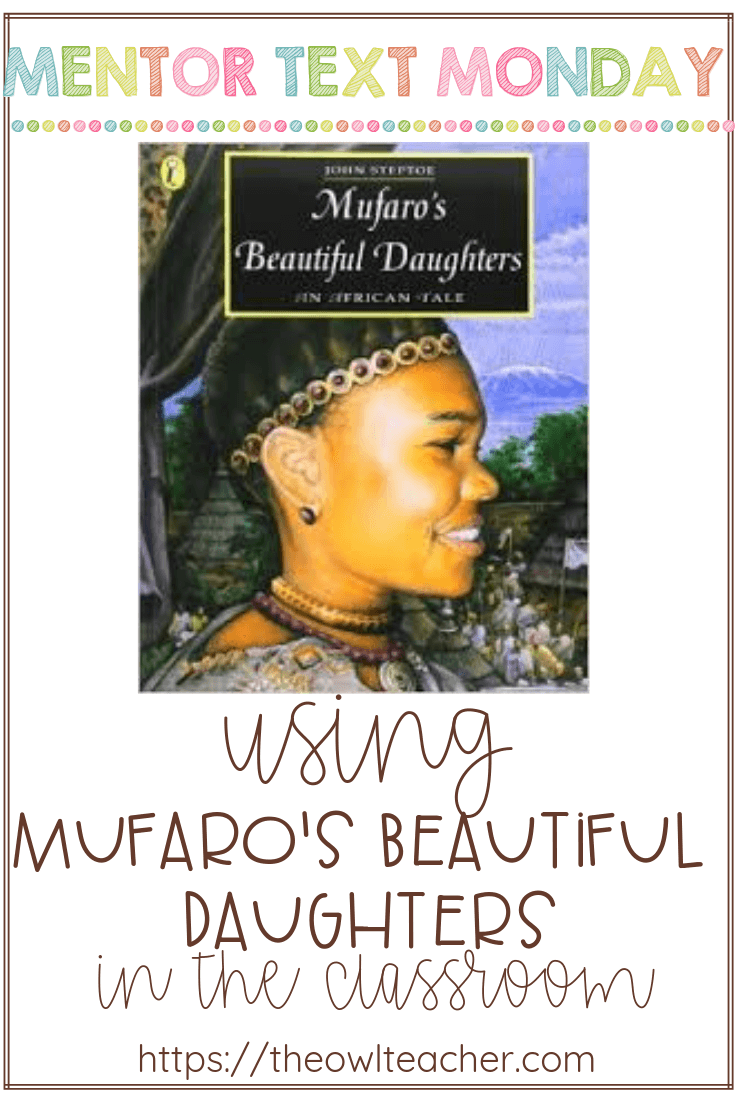 Mufaro was a king of a small village who had two beautiful daughters, Manyara and Nyasha. Manyara was often in a bad mood and repeatedly mistreated her sister Nyasha. She had even told her sister that she (Manyara) would one day be queen while her sister would be her servant. Her jealousy is very obvious as the mentor text progresses. One day a messenger arrived to inform their family that the great king of the city was looking for a wife. Mufaro insists that both of his beautiful daughters should go and let the king decide who will be his bride.
Manyara was extremely greedy and wanted to be chosen over her sister, so she left early while everyone was still sleeping. Later her sister left that morning. Along the way, the two girls ran across many different challenges. For instance, once a small boy stopped and asked for food because he was so very hungry. As the story progresses, it's clear that Manyara would not be chosen and instead, Nyasha would be.
This story would make a great addition to your mentor text collection to teach many skills. For instance, to begin students could compare and contrast the two sisters, Manyara and Nyasha. Students could discuss their character traits and demonstrate evidence from the text. Students could also use a story map to sequence events in the story. In addition, a great discussion could be brought upon when asked what the message of the story is. This story could be compared to other traditional literature such as Cinderella. You could have students list elements in the story that are fiction. Finally, students could list examples of cause and effect in this mentor text.
You can grab the book (aff. link) Mufaro's Beautiful Daughters on Amazon for your classroom by clicking here.