Welcome back to week 2 of my Making Students' Thinking Visible (By Ron Ritchhart, et. al) Book Study. Last week I read and blogged about chapter 1. During that chapter it informed us about what specifically is wrong with Bloom's Taxonomy. If you didn't get a chance to read last week's post, you can click here to access it.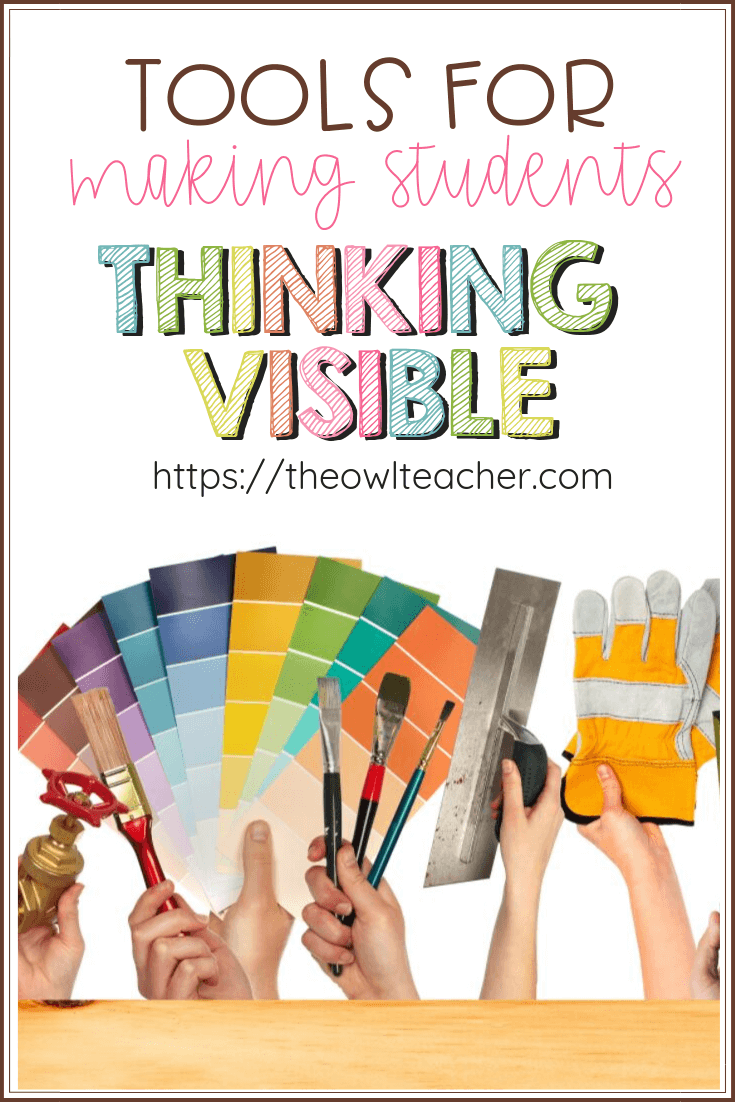 This week chapter 2 is titled Putting Thinking at the Center of the Educational Enterprise. The author is setting us up this week with tools that will be the backdrop to his discussion of the thinking routines (we will finally get to next week)! I try to keep these posts short, but there is such great info in the book — I just want to share it all! Anyway, without further ado…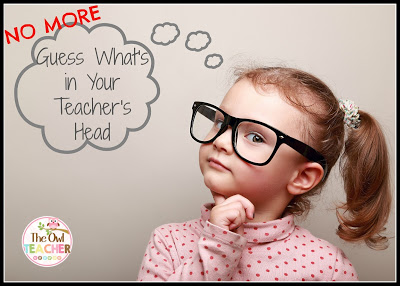 First, I must say I absolutely love the sarcasm this author places in his book. Sometimes I read books and feel that authors seem so "out of touch" with real-in-the-classroom-teaching – much like our politicians. Not this guy! He begins by expressing that the way that the policymakers' have set up the curriculum expectations that we often end up placing the focus on teachers rather than the learner. He states that teacher effectiveness is too often based on student absorption of the material – being more concerned with producing effective test takers than successful learners (even though they shout "don't teach to the test."). So, really, what is a teacher to do?
Before we can get to the thinking routines and strategies that this book has been promising (and I peeked ahead, they really are there), we have to first understand what thinking is because we will need to create those opportunities for students.
1.) Questioning- I know, we have been hit hard about questioning. Don't skip this section and move ahead. Hear me (the author) out… He states "many teachers find that trying to ask more "higher-level" questions can feel stilted…may find it hard to come up with questions in the moment." I can't tell you how many times I really, really prepare those higher-level questions when I know an administrator is walking in — only to not really get the answers I was hoping for. That's where the "guess what's in the teacher's head" comes in. When we ask the Bloom's questions, we aren't illuminating the students' thinking and it becomes perceived that we are looking for a specific answer. Thus, students don't really reply. That's when you start that counting in your head (because your administrator is checking that wait time…). Instead, we should be asking authentic questions — questions we may not know the answer to. (Scary thought, huh?) This fosters that inquiry environment (and teaches students HOW to find the answer rather than just TELLING what it is — passively.) Try framing things such as… "I was wondering…" or "What makes you say that…"
2.) Listening– I'll be honest, sometimes I don't listen to my students like I should. If they didn't answer as I was thinking they would, I don't always know what to do next, or I was watching that time (that just flies by) or watching little Johnny over there making trouble, or even thinking of what I was going to do next. You know, you call on that one student who you KNOW knows. Instead, when I do that I'm sending a signal that I'm not as interested in their thoughts. So again, we are back to the students just wanting to comply—"guess what's in the teacher's head." We can be better prepared to help encourage students' thinking if we are listening carefully for the answers so we can "catch" their thinking and "toss" back a question that pushes their thinking (elaboration) or clarify it.
3.) Documenting- This is simply more than just recording students' ideas and contributions. This is documenting the investigations, taking pictures of students working, recording discussions, drawings, and written notes, that are referenced as a springboard to further students' thinking. How often do we create an anchor chart but rarely reference it later? How often do we have students write ideas on a sticky note, display it, but never come back to it after the initial discussion? (I always tossed mine!) We need to connect these to future learning and use it as an ongoing discussion.
Next week will be Part II of this book — chapter 3, the actual routines and strategies to get students' thinking to go deeper and be more visible. These tools of questioning, listening, and documenting is the foundation of each of those routines, so we need to make sure we are applying them. Please feel free to link up below with any of your thoughts on this chapter (if you're reading it with me) or comment below! Be sure to come back next Thursday for the continuation of my book study!

Get Weekly Freebies!
Sign up for our short & sweet newsletter to get a freebie each week! It's quick and to the point, because you are busy!