I often hear that there is not a place for read alouds and picture books in upper elementary. I couldn't disagree more. When I taught fifth grade, those kids loved sitting together, gathered around an easel for a good story. I love using picture books as a mentor text to demonstrate to students how I think and to model good concepts and strategies. Read alouds and using mentor texts are such a great way to introduce students to all the wonderful books that are out there. I have such a huge passion for children's books. Some of those picture books can really get you thinking deeper and explore all the possibilities, like Memoirs of a Hamster. It just might be the one thing that your students would enjoy the most.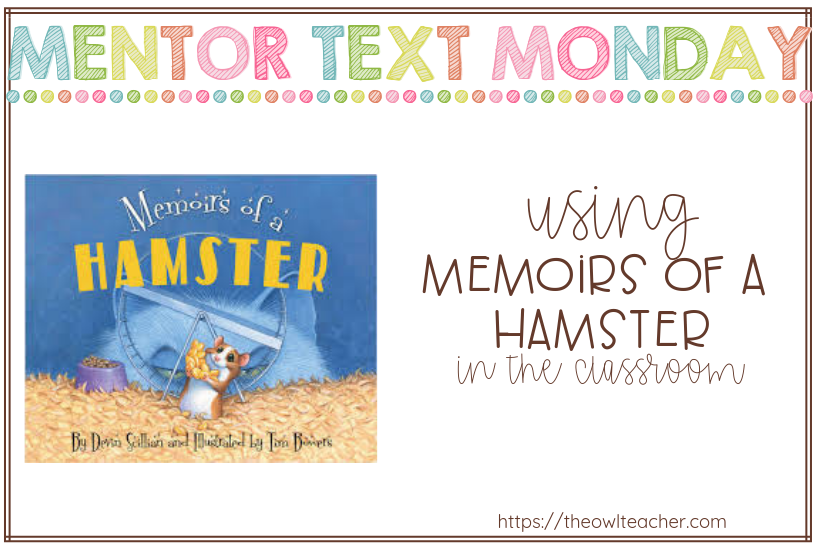 Anyway, this week, my mentor text is a book that I was "accidentally" introduced to this weekend at the Michigan Reading Association's Annual Conference. I was listening to a keynote speaker and at some point, on the screen, he flashed this book. I don't really remember him talking specifically about the book, nor had I ever heard of it before this. What I do know was the title alone intrigued me. Memoirs of a Hamster by Devin Scillian.
I had to find this book and learn more about it. I say this because mainly, I am always trying to introduce my students to various genres and the word "memoir" caught my interest.
Now, I know it is obviously fiction since a hamster cannot write anything (unless it is a special kind of hamster) but still, it would be a great way to help my students grasp what a memoir is. I could totally read the book to them and at the end say, "One thing that I didn't quite get was the book was called Memoirs of a Hamster.
What do you think memoirs are?" I'm sure after reading this mentor text, they would easily be able to conclude what it is based on the way it is set up. That's inference skills right there!

So let me intrigue you with a summary of this story… Seymour is a hamster who enjoys his life—he's got everything he could ever need. But one night, Pearl the cat comes along and convinces Seymour that he needs to see the sunroom and the staircase made of sunflower seeds. As hard as Seymour tries to resist the idea of a delicious staircase, he just can't seem to get it out of his mind. Seymour decides he is going to plan an escape and check it out!
However, Seymour finds out quickly that Pearl the cat is a "big, fat liar" and that it's dangerous. Seymour quickly needs to decide what to do to escape the hoover and Pearl's insistent need to devour him. Will he survive (of course)? How does he return to the once happy life he had?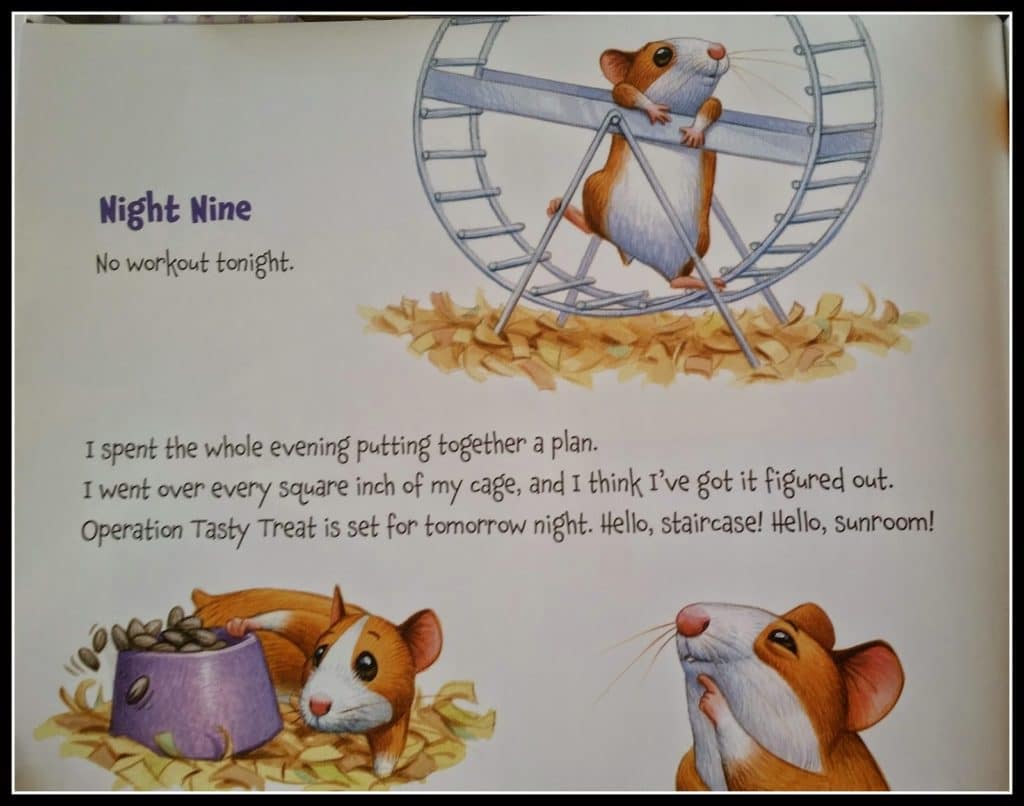 The humor in this book is fantastic and will definitely keep you interested! There are so many things you can do with this book, besides discussing what a memoir is. If you are exploring story elements, there are many characters such as the little girl, the dog, Pearl the cat, and of course Seymour.
You could explore the conflict (needing to escape the terror of the cat) and the resolution. I think the theme is the most interesting because it could easily create a discussion about how "the grass always appears greener on the other side" and "to be happy with what you have."
As for strategies, students could easily predict before turning the page to see what would happen next. Students could sequence the story in the form of a timeline, discuss cause and effect, and/or even discuss the point of view. For writing, students could tell the story from Pearl the Cat's perspective, write their own memoir, or pick an animal of their own to write a memoir for. They could write their own opinion on whether Pearl the Cat or Seymour made a good choice and support it with reasons (of course they'll say no, they didn't, but it's the support that is important.)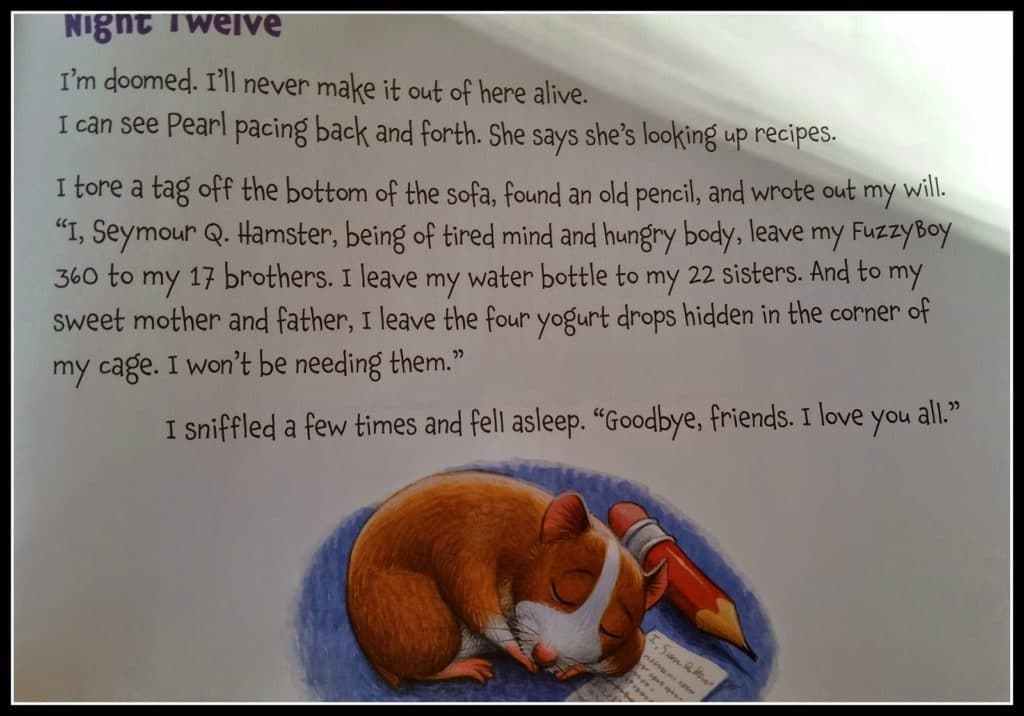 On the publisher's website, you can download teacher's guides and lesson ideas, but honestly, I haven't been there yet. Either way, I know you will treasure this mentor text because it is such a refreshing delight. I also hear there is another, Memoirs of a Goldfish.
This is a must-have book! Be sure to grab your copy for your own classroom library today! Head to Amazon (aff. link) and grab your copy of Memoirs of a Hamster and if desired, Memoirs of a Goldfish, too!
Want more valuable teaching tips and other ah-mazing perks, such as discounts, giveaways, flash freebies, dollar deals, and so much more? Become a VIP member by joining my email list! Click here to subscribe.

Pin for Later: