I think I have mentioned before that for some reason, in our science curriculum, we do not teach ecosystems but go straight to talking about adaptations. That bothers me because I feel the need to explain to my students about the environment that they are in for these needed adaptations. So, I guess if that makes me a naughty-shut-the-door-and-sneak-in-the-not-on-the-curriculum-topic kind of teacher, then so be it. With that said, I want to show you just how I *very quickly* teach about ecosystems to my students before hurrying on to the stuff I'm *supposed* to teach.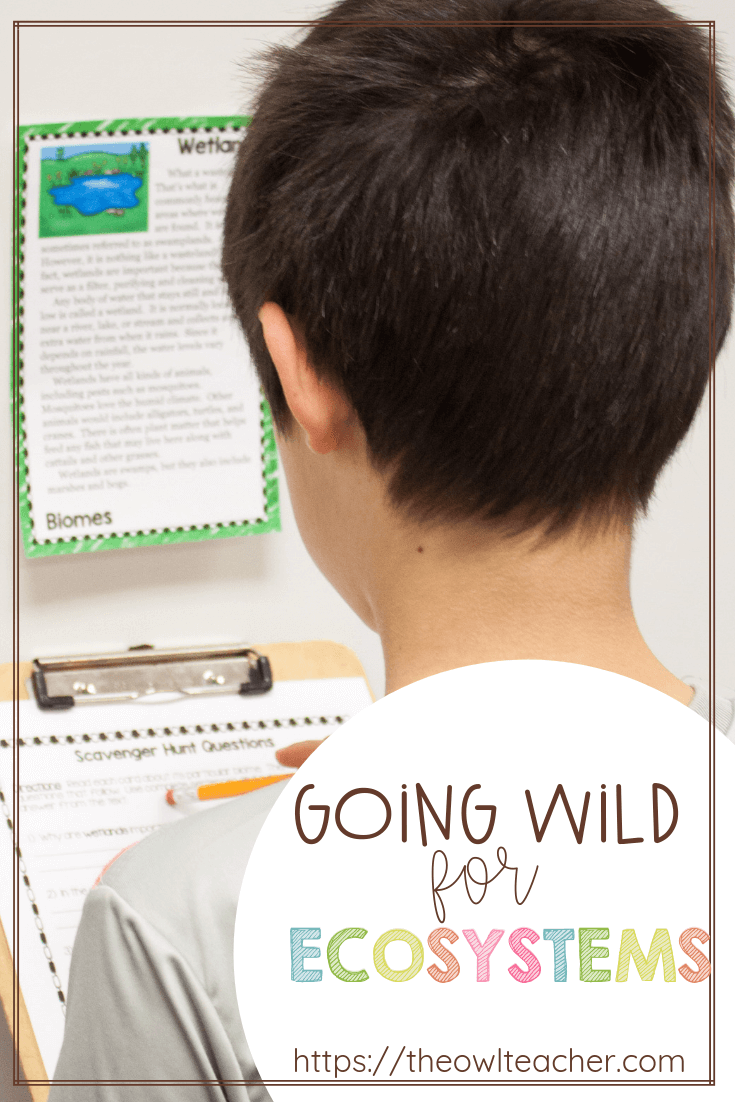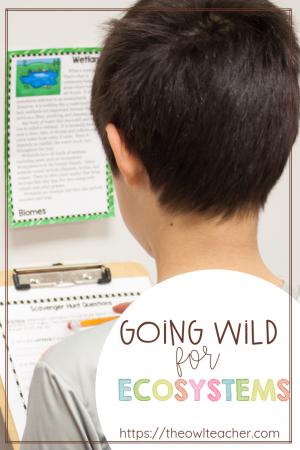 Reading about Ecosystems
One of the first things I like to do – more like an introduction to hook them – is have an ecosystem scavenger hunt. I tape up articles I've written about the various ecosystems and biomes around the world in my classroom. I tape them all around the room so students can circulate and read them without too many students in one place. Then, I provide each student with a clipboard, a pencil, and a scavenger hunt set of questions. They have to circulate from "ecosystem" to "ecosystem" reading and hunting for the answer to the question. This is a great way to incorporate some reading while building a little background knowledge about the various types of ecosystems.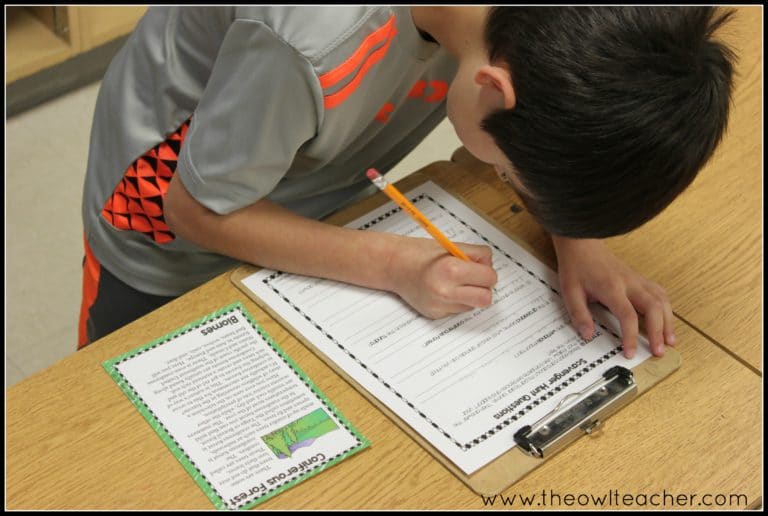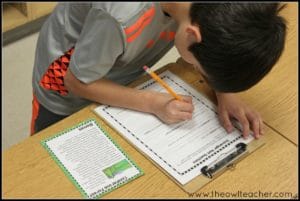 We then talk about the answers. Sometimes, if I have some early finishers, I'll even have them compare and contrast some of the different ecosystems, such as the freshwater ecosystems to the marine (ocean) ecosystem.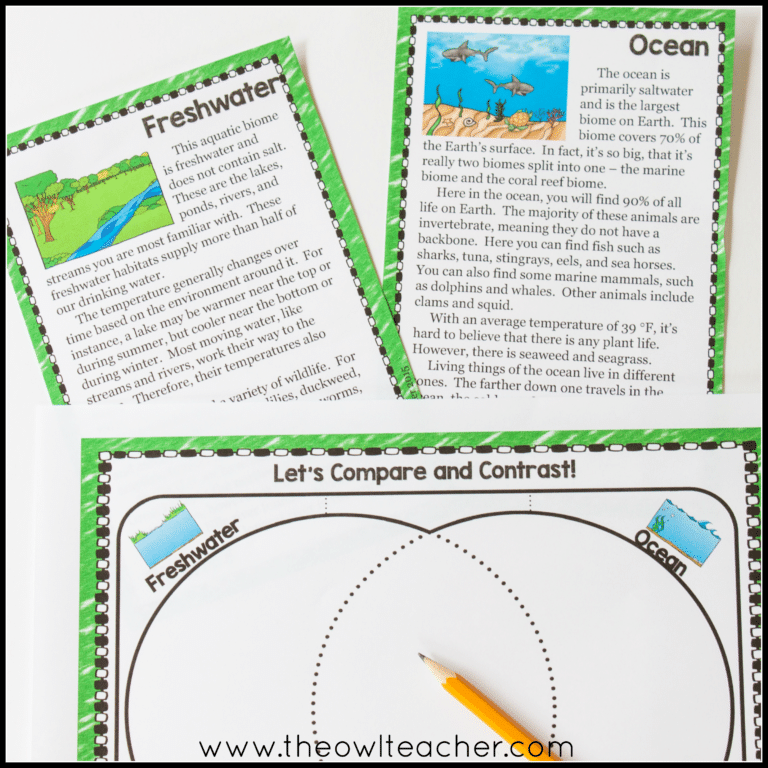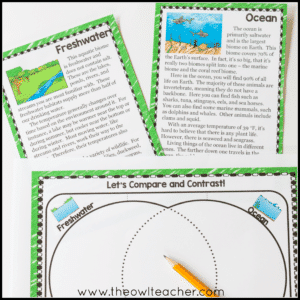 After talking about ecosystems and the important factors that make up one (abiotic factors, producers, composers, and decomposers), along with their interactions together, we then move into discussing the characteristics of each ecosystem, and the animals and plants that live in it. Together, we read articles about each type of ecosystem and its specifics. Then, working in partners, students complete the sheets provided to them where they have to list the specific characteristics of that ecosystem, the animals, and the plants.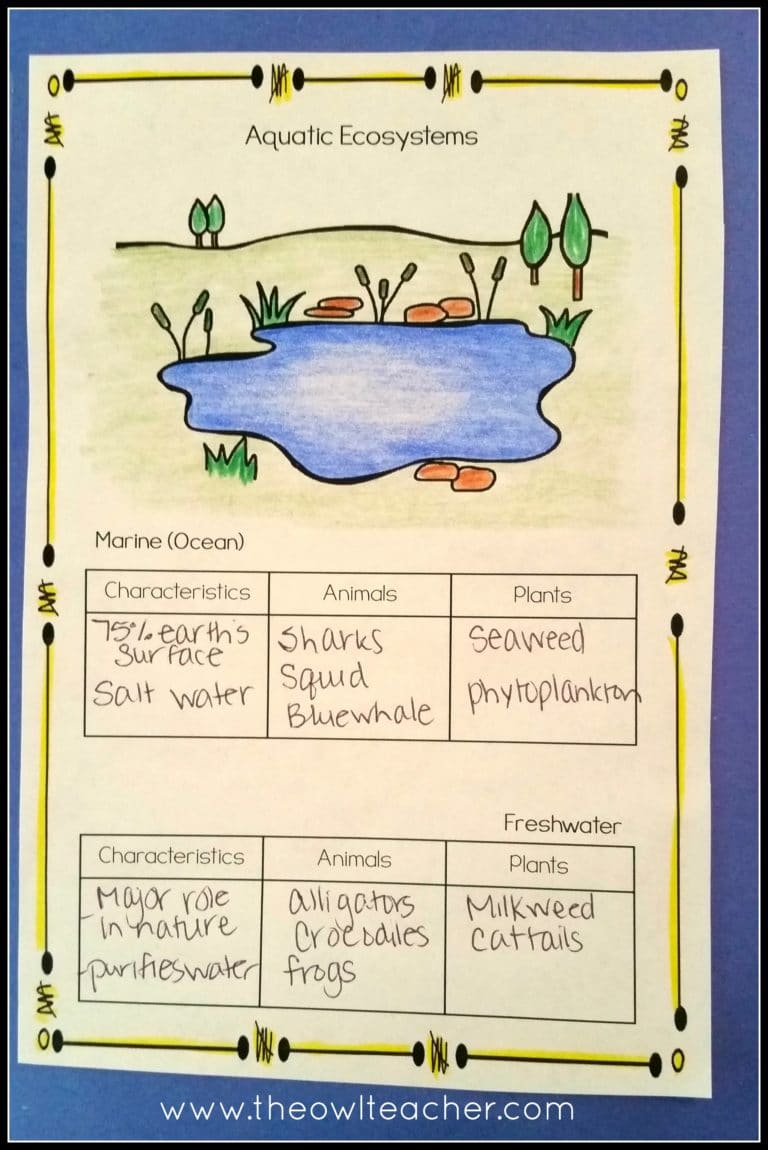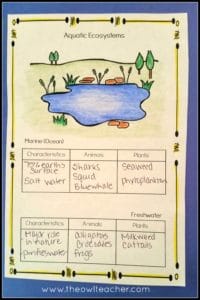 Students then color the regional map and label where each ecosystem is approximately located in the world.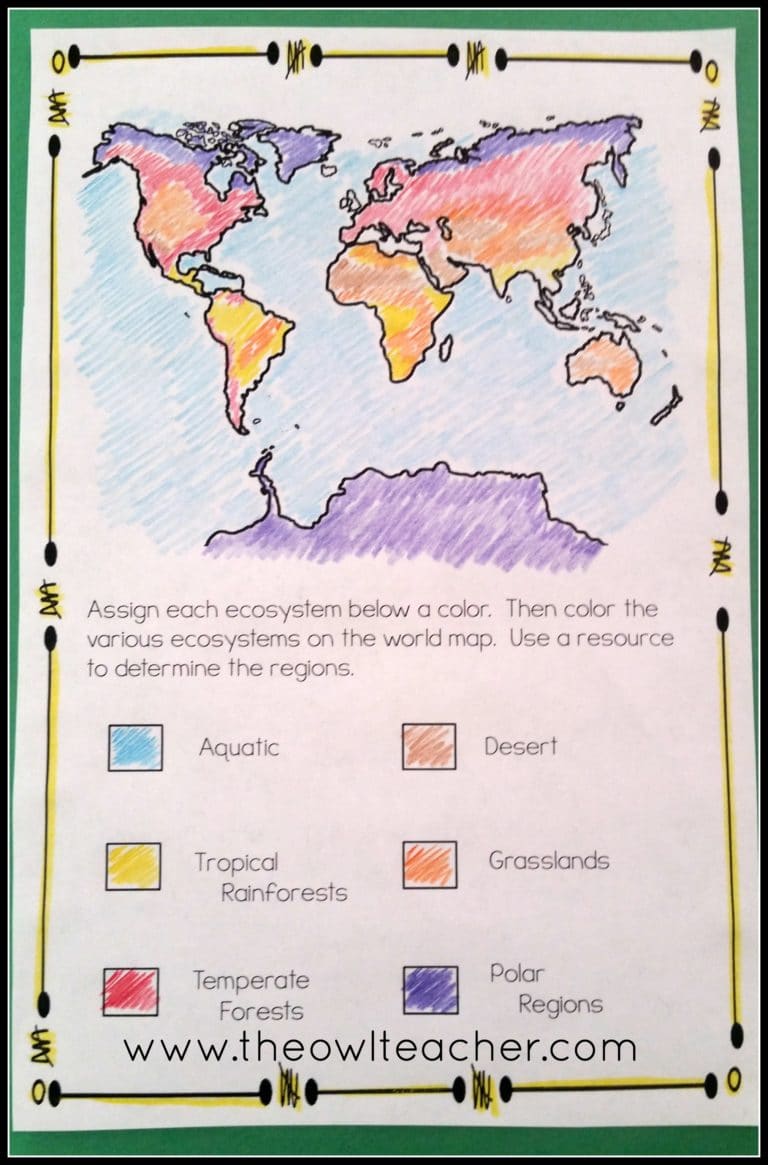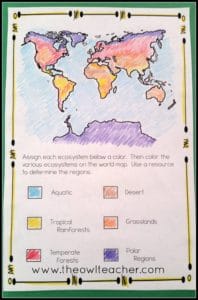 Finally, we put them all together and create an accordion booklet to reference later.


Once students have explored the various ecosystems these two ways (through the process of reading!), we are then ready to move on to our adaptations unit! By sneaking in this quick lesson (or two!) on ecosystems, students can understand why polar bears in the Arctic need to adapt and have blubber (and so on!). It just makes teaching science so much easier when there aren't gaps in the curriculum, you know? 🙂
Check out these ecosystem related resources:

Get Weekly Freebies!
Sign up for our short & sweet newsletter to get a freebie each week! It's quick and to the point, because you are busy!