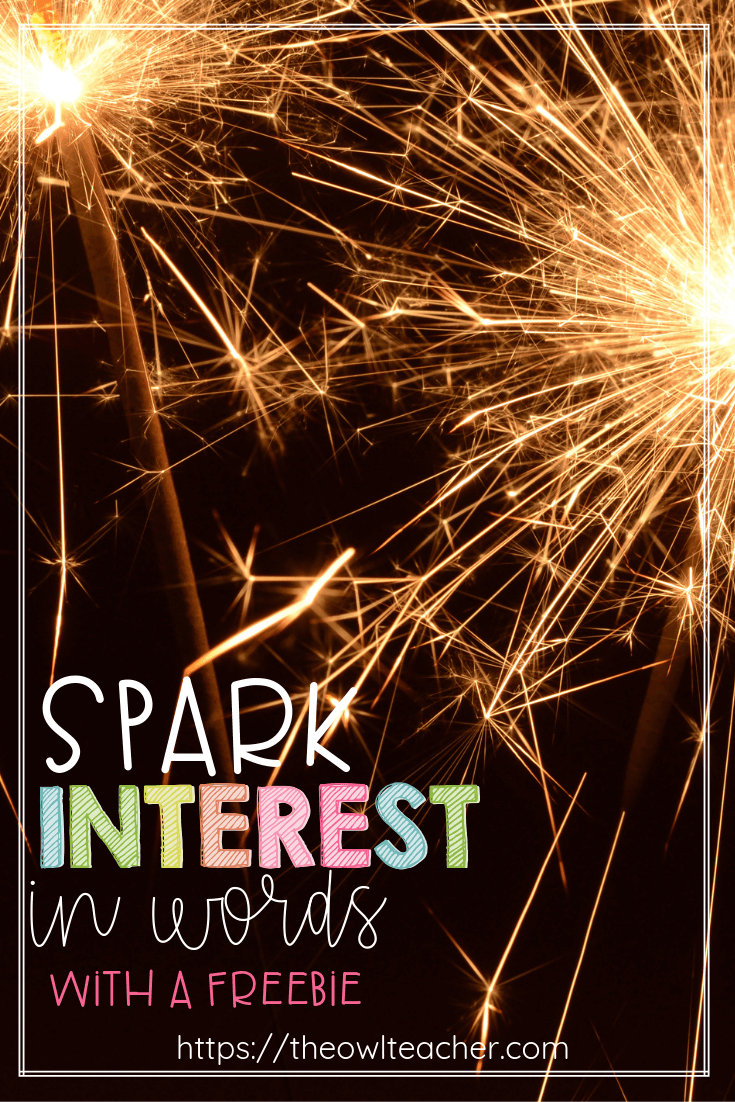 Too many students today speak a language of slang or video games. Their interest in words – real language – has fallen to the wayside. While to most people it may not seem as important as learning math, it's still very important, because sparking an interest in words helps students not only grow with their vocabulary but also build background knowledge and build a passion for learning!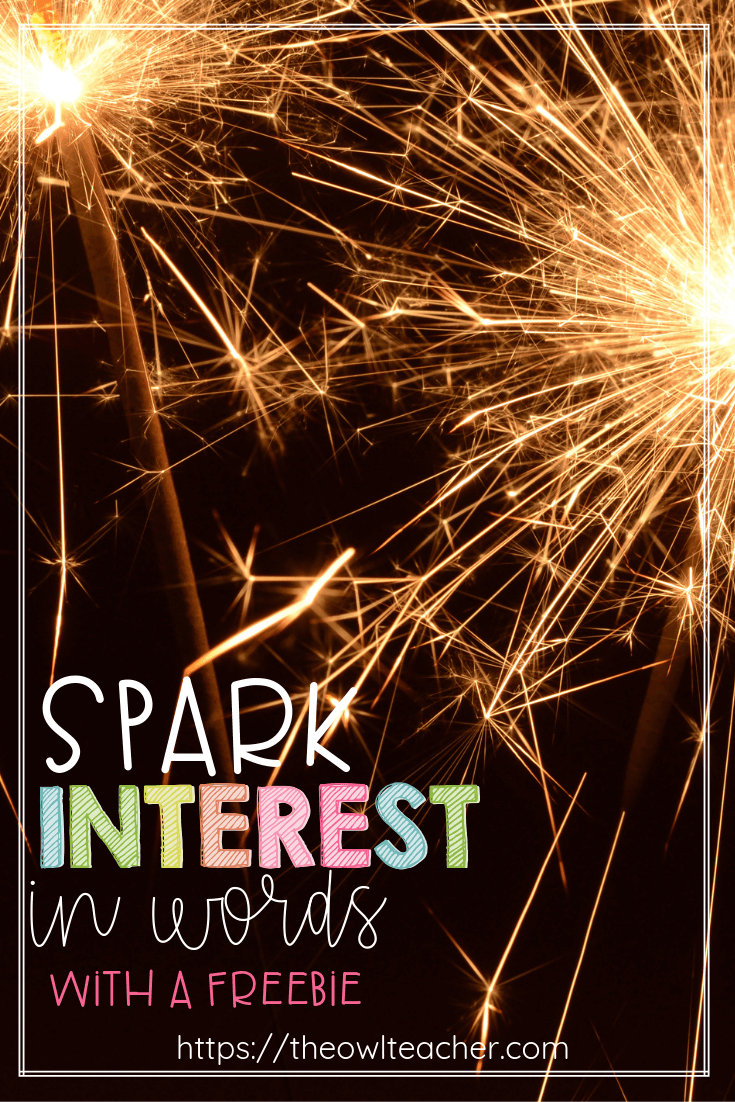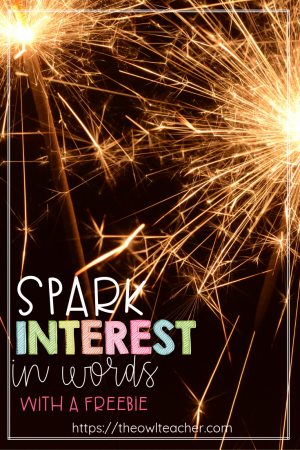 Below are a few suggestions on how you can spark an interest in words in your classroom and help your students take notice of the language that surrounds them daily in both the language they read and hear.
Activities That Help Spark Interest in Words
1.) Provide students with a Quote of the Day. Create a small place on one of your bulletin boards (or a corner on your whiteboard) where each day you change the quote. This could be a quick warm-up activity done at any time of the day when you have a few minutes. Together, you can discuss the meaning behind the quote and how students can apply it to their lives. Education World has created a long list with 180 quotes that are kid-friendly that you can use in the classroom. You can also find many more quotes on TpT and through an internet search. Don't want to do it daily? Switch to weekly!
2.) Very similar to Quote of the Day, you could have a bulletin board dedicated to Affix of the Day, Word of the Day, or even something related to figurative language, such as Idiom of the Day or Figurative Language of the Day. I grew up in a family where this language, such as "back to the drawing board" and "don't bite off more than you can chew," was used almost daily. Now, it seems this language is a lost art. Kids are almost too literal these days! (Plus, you're getting in a little standardized test practice, yeah?) Think of the things you could do with it!
3.) Teach students to become Word Collectors! Sometimes when I'm reading aloud, if I see a word that catches my attention because it sounds funny or it's just odd in some way, I will stop and make a big deal out of it. I'll tell students, "I really like this word. Isn't it neat?" I collect palindromes, oxymorons, onomatopoeias, or words that sound weird, like "heebie-jeebies." I have even collected words that I thought I would like to someday use in my own writing. I have collected it in notebooks (my writing journal), and we have also collected words on these FREE downloadable Word Collector Slips: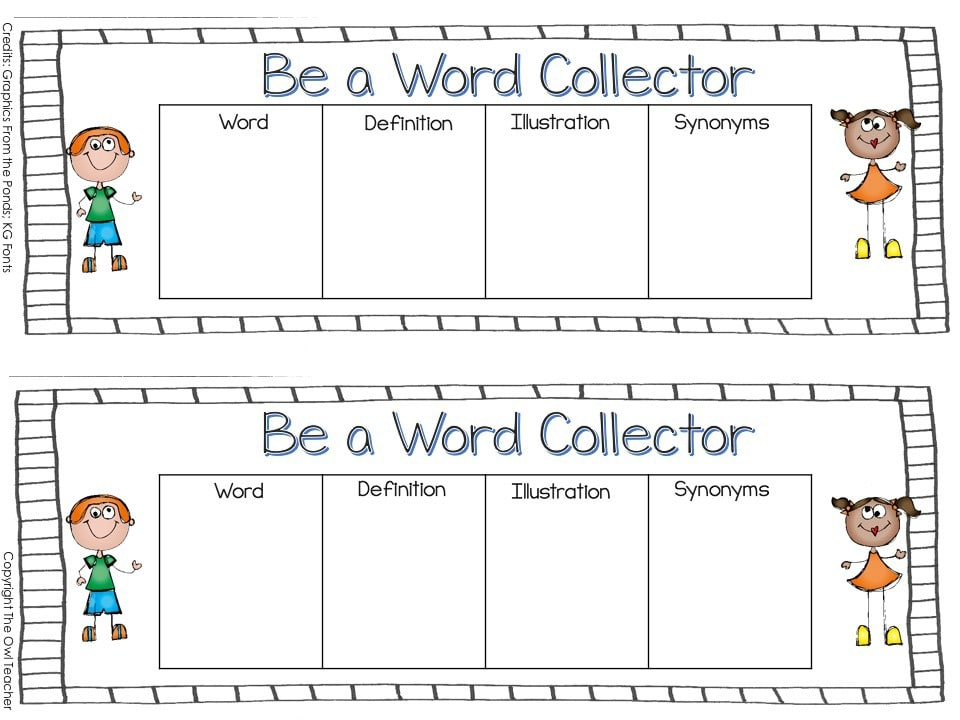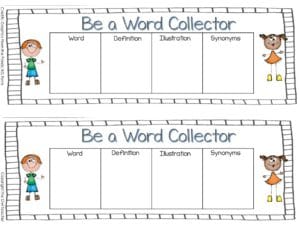 4.) Have a classroom that is rich in a variety of genres of texts, such as cartoons, poetry, and riddles. While all genres have a variety of language that will likely strike an interest in words with your students, poetry and riddles will have words that aren't often found in traditional books.
5.) Lastly, consider activities where students have to think of words to help them describe the content areas, such as using alpha boxes. This is where students have an ABC chart and have to try to think of words related to the topic of study using each of the letters of the alphabet.
With these five suggestions, you're bound to spark an interest in words with your students and create word collectors!
GRAB YOUR FREEBIE!
Don't forget to download the word collector slip shown above by clicking here.