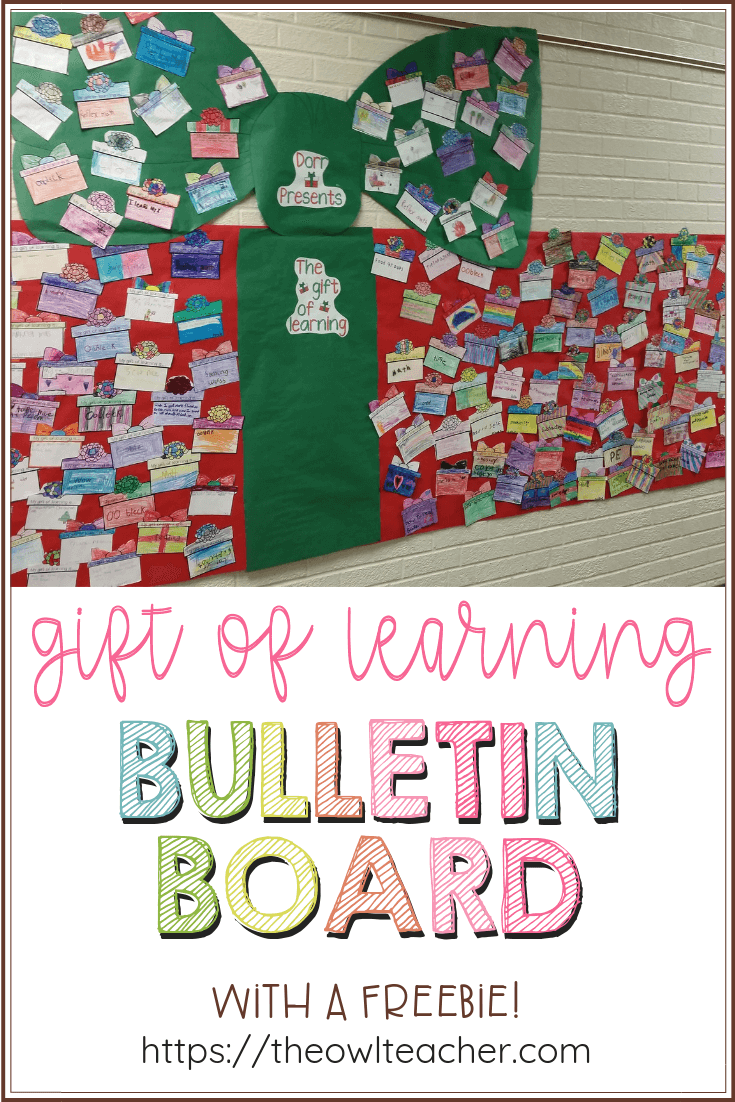 A while back I saw on Pinterest a bulletin board for Thanksgiving where students wrote on a slip of paper what they were thankful for. Then all those slips were hung in the hallway along with the title "Give Thanks." You can see that inspiration here.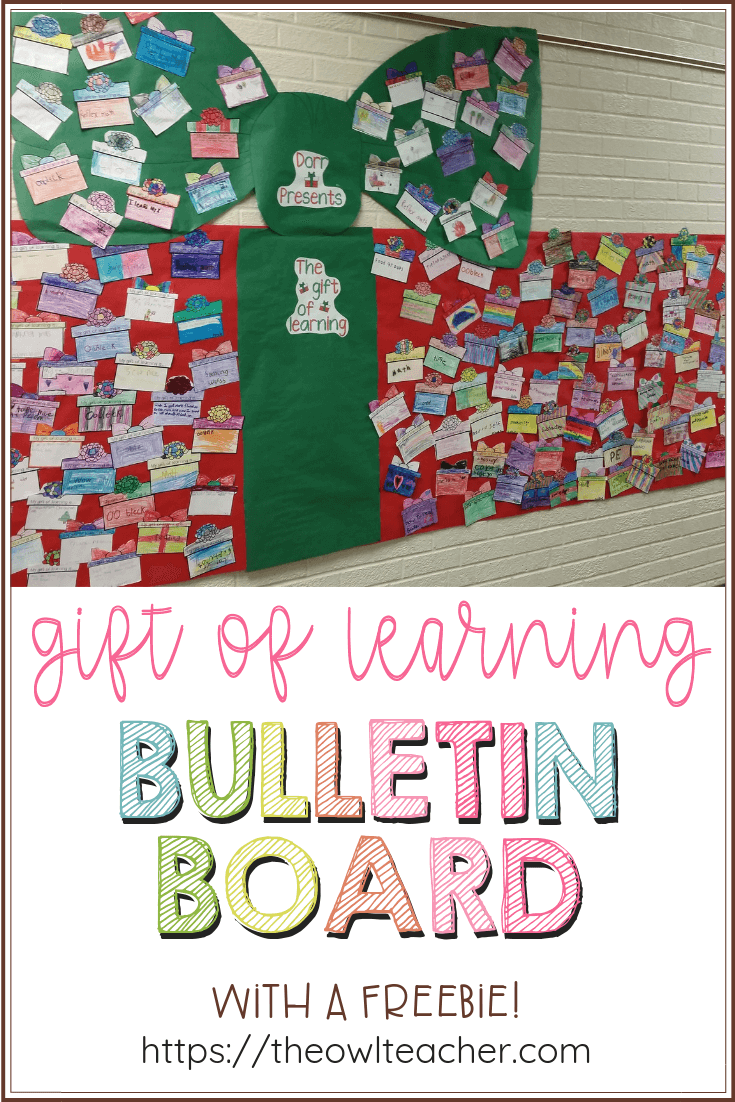 I love word play, so I couldn't pass up the creative idea of utilizing it to create a bulletin board similar to the Give Thanks for Christmas one. My thoughts were: Why not have students write inside a present something they have learned this year and then I would title the entire bulletin board, "Dorr presents… The Gift of Learning." Do you see what I did there with presents? I <3 word play!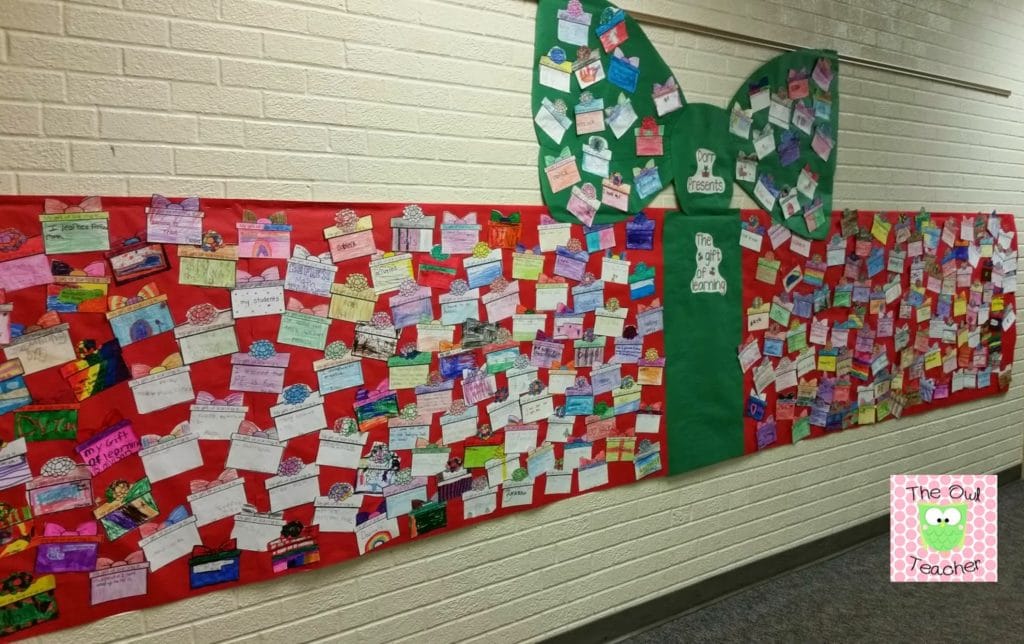 How to Create the Bulletin Board
I decided to search TpT for presents or gift clip art and create the student sheets to get my bulletin board going! Then I copied the sheets, passed them out to each teacher, and instructed students to write something they learned and decorate it. I started receiving basic, broad, blanket statements such as, "I'm learning reading or math." I had to ask my students to be more specific. While that still lead to the occasional, "I learned that gym is fun," the majority of the students wrote thoughtful responses that warmed my heart.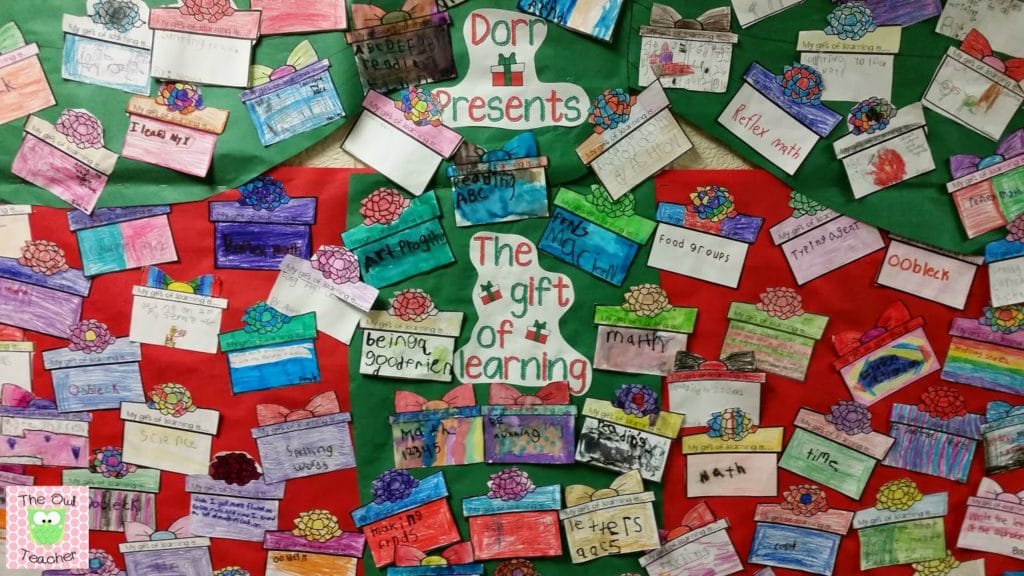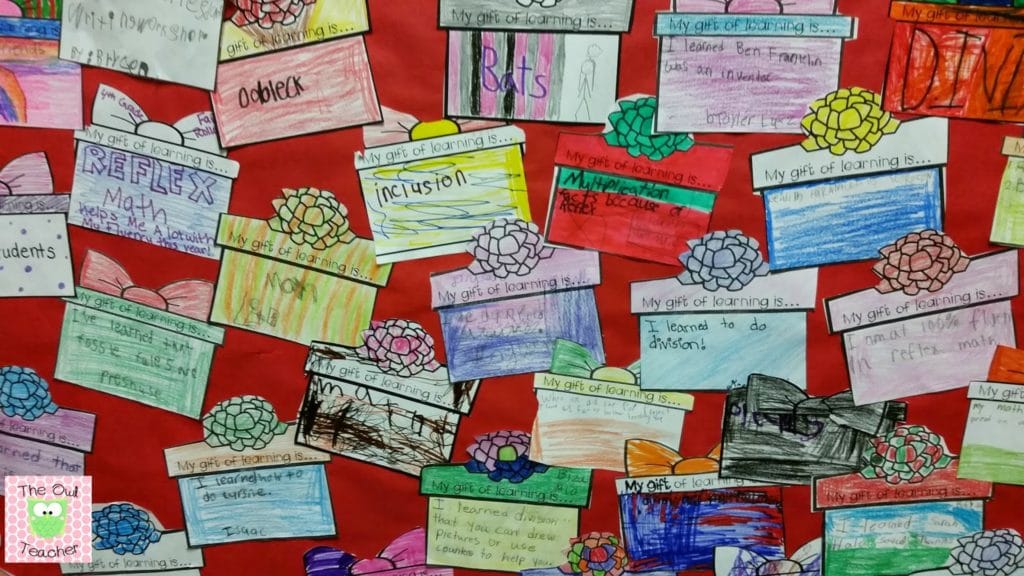 As much as I'd like to take the credit, my daughter then came in and helped create the large present from butcher paper and arranged each gift on it. It became a sizable but awe-inspiring display. The kiddos enjoyed looking for their present boxes, and the teachers enjoyed reading all the fantastic learning going on in our school.
If you want the presents to print out, click here. You can download it for free! Check out my holiday craft ideas such as the sock snowmen we made or the hanger reindeer. You can also check out my 12 days of holiday science that really engaged my students!
Happy Holidays!