Do you love the Frayer Model, but your kids are getting a bit bored with it? Why not mix things up a bit? Turn it into a foldable. You'll be amazed by how easy it can be. And what kid doesn't love a good old fashioned foldable? Besides, the last thing you need is another trip to the copy machine and students asking for extra copies when theirs go missing!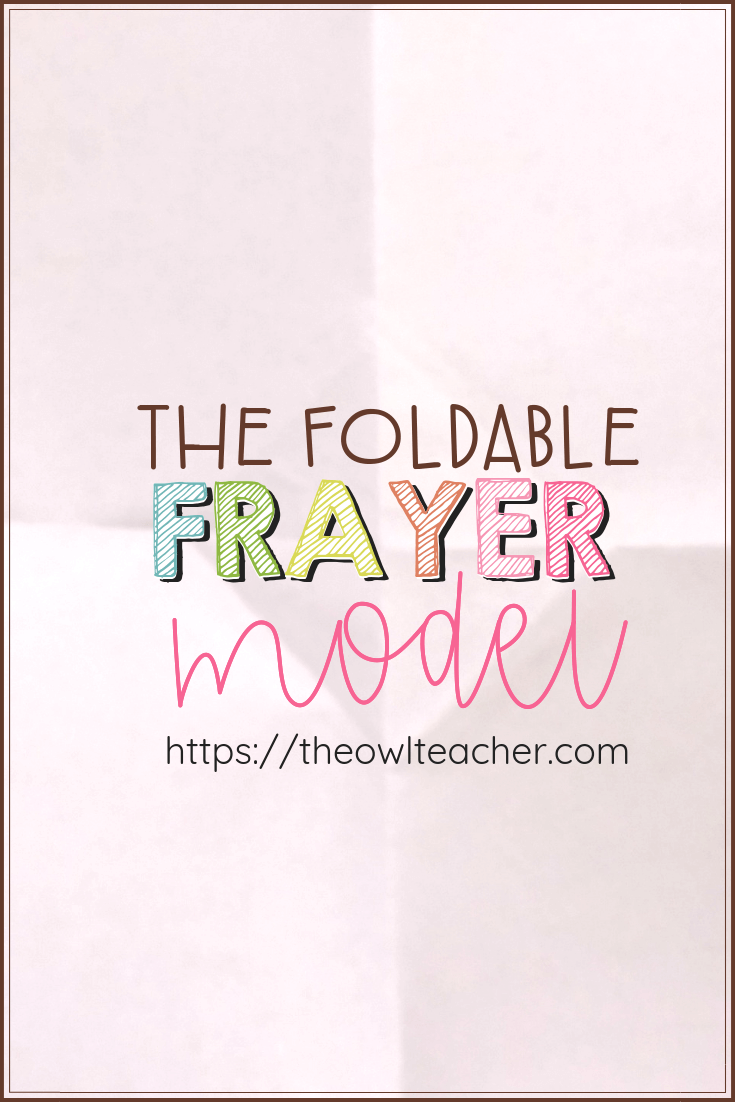 Step 1
– Fold your paper in a hamburger fold.
Step 2– While already folded, fold it again in a hamburger fold. If you were to open it right now, you would have your paper in quarters or four boxes.
Step 3– Leave the paper folded. Take the corner that is folded but not an edge and fold that corner over just a little bit (words are difficult… Thankfully, I've provided a picture below!). The bigger the fold, the bigger the center box will be.
Step 4– Unfold.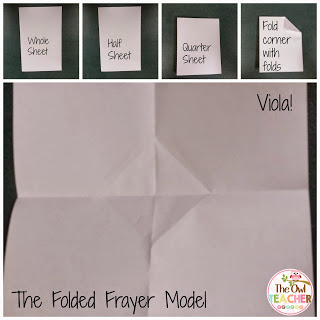 Voila! A quick and simple foldable in the Frayer Model! An easy graphic organizer in a somewhat different style that is sure to be more engaging than handing out thirty worksheets. To be honest, I am not entirely sure why I never thought of this earlier…

Get Weekly Freebies!
Sign up for our short & sweet newsletter to get a freebie each week! It's quick and to the point, because you are busy!