The end of the year can be pretty crazy! The students start getting anxious to be on summer break (and who blames them – I am anxious too!) and with all the various activities, sometimes you end up playing those days more by ear. In my district, grades are due right away – on the last day of school. So, honestly, it can be hard to come up with activities that will keep the students engaged that doesn't have to be graded. I'm not staying late on the last day to turn in grades! I want to hightail it out of there!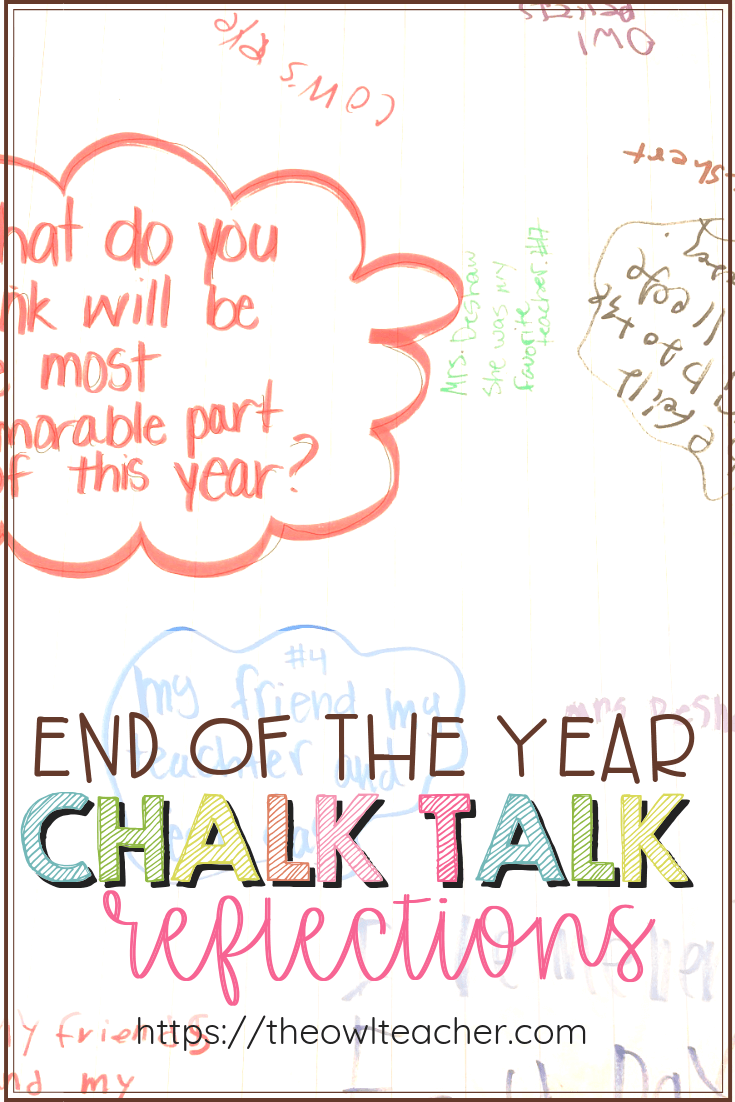 Besides the traditional memory book, I thought why not have the students reflect on the school year a bit. I wrote one question on several different sheets of chart paper and placed them around the room. I had each student grab a marker and move around the room. They would stop at the chart paper, reflect, and respond. They then moved on to the next chart paper. I had two rules – the response had to be good (no goofing around!) and that they couldn't talk (which they are doing A LOT these last few days!). It was a nice quiet few minutes! Then afterwards, we shared the responses on the chart and reminisced a little.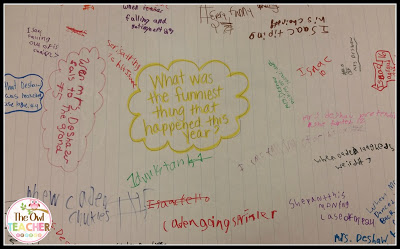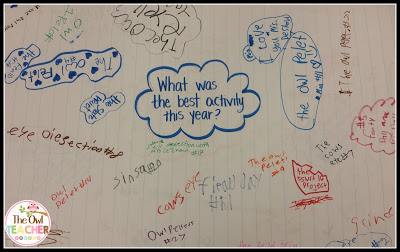 The only thing I would change is I would tell students they need to read the previous responses and make sure they come up with something different. I noticed that the event the students thought would be remembered most was the owl pellet dissection- which we just did Monday! Hmmm…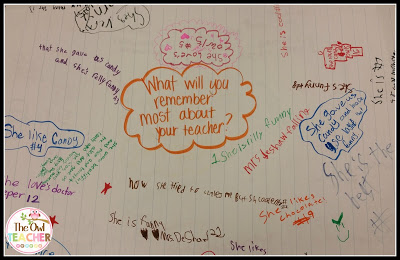 Either way, it was fun and I only have 1 more day!!