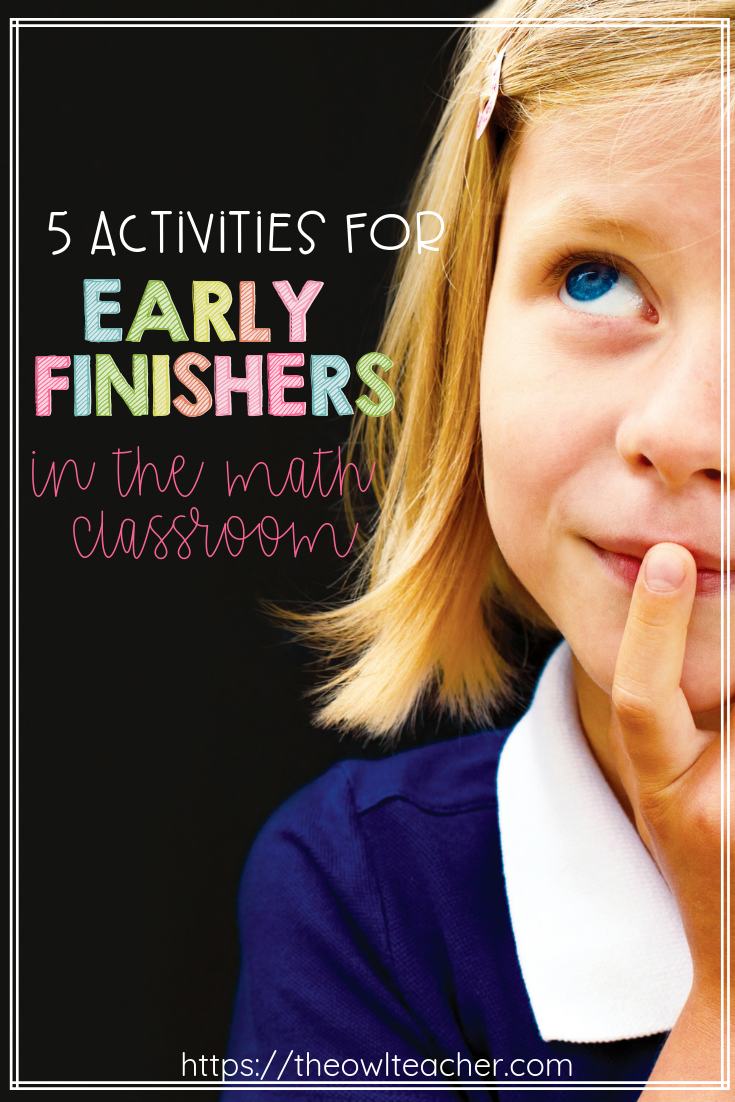 Math is a subject that students learn at different rates. While some of your students may struggle with number sense, other students may be ready to solve word problems. Differentiation is key in the math classroom, but giving the students who have mastered the objectives busy work or random worksheets is not helping them engage or expand their learning. These 5 activities for early finishers in the math classroom will not only help you focus on the struggling students, they will give your advanced students a chance to have fun with engaging and enriching tasks.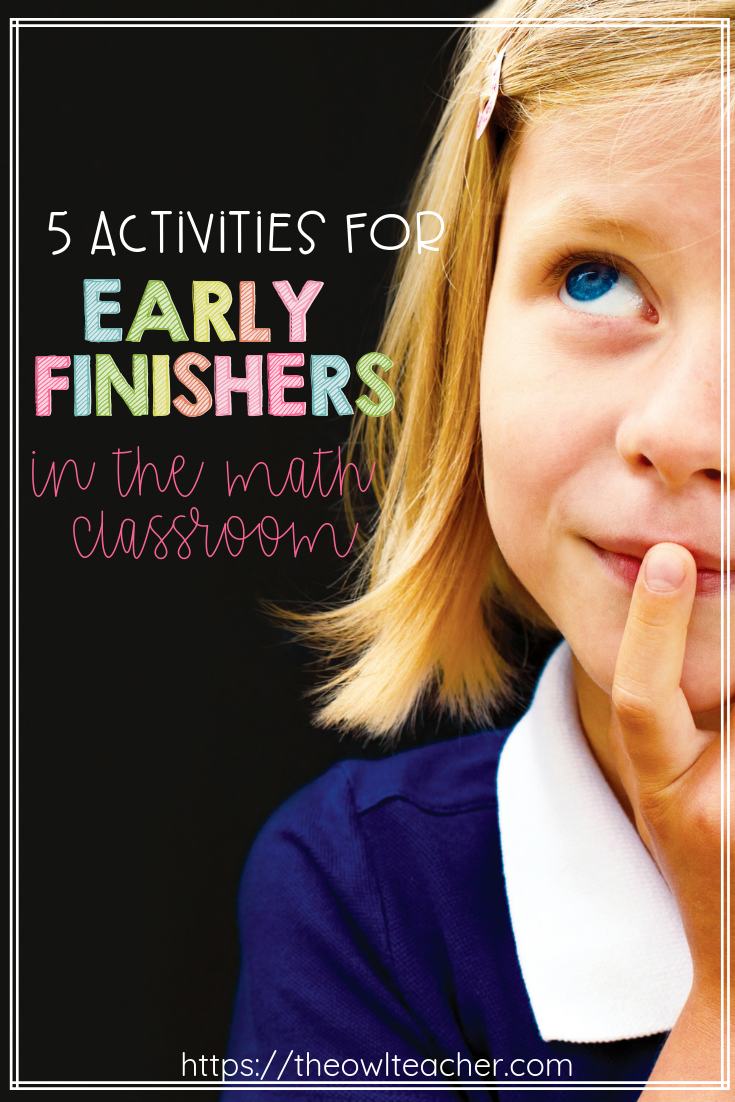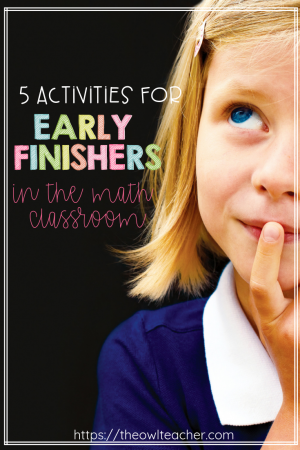 5 Activities for Early Finishers in the Math Classroom
Try some Math Apps
Break out the tablets and let your early finishers use technology for some game-based learning in action! Some apps are perfect complements to your coursework, and others will allow students to go as far as they want in reaching their math goals by leveling up with some fun game play. Try a few of these tried and tested apps for early finishes in your classroom.
Develop a lesson.
Students often tell me that they learn so much more when they explain concepts to their peers. It cements their knowledge of the concept, and by modeling thinking aloud by explaining their problem-solving processes, they're able to show their confidence in the material. Let early finishers work independently or in small groups to review concepts they've mastered in class with students that are struggling. No need to single the kids not quite there out. Let the students present to the whole class. As an added bonus, the students will hear a voice other than yours explaining the lesson. Sometimes it helps to get a fresh perspective.
Plan a trip.
Have your students pick a dream location for a vacation. Give them a budget and have them plan. Make sure they include transportation, activities, food, lodging, and emergency funds. They can also include packing lists and figure out the space (area) they have and what they can fit in suitcases or additional gear (if traveling by car).
Work ahead.
If a child is ready to master concepts without your one-on-one instruction, let them! There's no substitute for you as a teacher, but be the coach and the guide as your early finishers try out courses on Khan Academy which has expanded to include math lessons for all grade levels (K-12).
Math Workshop
The Math Workshop concept helps both early finishers and students struggling to reach the math objectives. Traditionally, the Math Workshop begins with an opening warm up for 5 minutes followed by 10-20 minute full group instruction. The differentiation comes with the small group instruction in Guided Math. Your early finishers can use this time to explore some of the activities mentioned above. Finally, the workshop ends with a closing where all students can reflect on what they learn.
These 5 activities for early finishers in the math classroom are sure to be a hit with your students. Let them enhance their learning while you make sure the rest of your students "get it". All of these ideas are perfect for building a classroom centered on differentiation.