You just found out you'll be teaching a different grade next year. Potentially switching classrooms, teaching new curriculum, and working with new colleagues can be stressful, but there are ways to ease your pain. Here are 5 tips for changing grade levels that will make your transition manageable and even fun!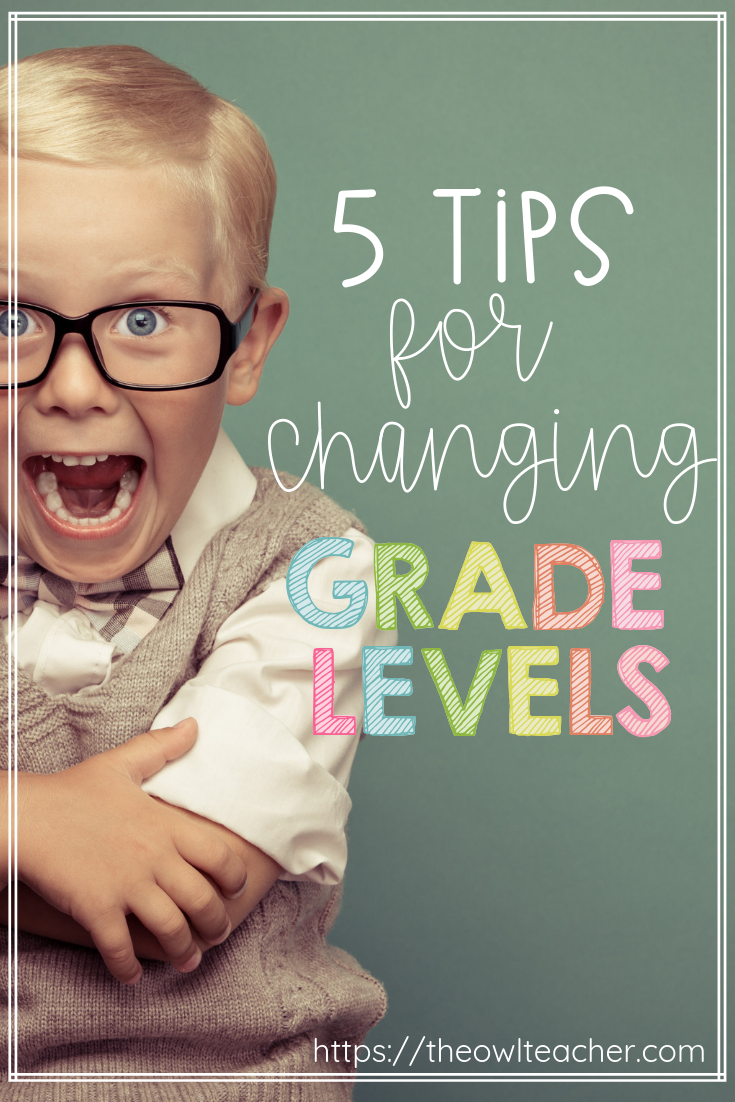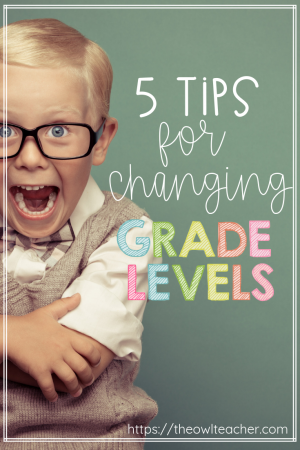 5 Tips for Changing Grade Levels
Read for inspiration.
Change can be scary. Read the parable Who Moved My Cheese, a story to remind us that having a positive attitude can lead to amazing things when you just embrace the changes in your life.
Look to your colleagues.
If you're changing grade levels, chances are one or more of your fellow teachers may be moving as well. Find a current or former teacher of your new grade level willing to share materials, lesson plans, and tips to help your transition. Reach out to your principal or other school leadership to help you get any materials you need.
Find ready-made lesson plans online.
There are so many amazing resources online (shameless plug here, but even consider checking out my store!) that will make your transition to your new grade level easier. Planning every subject and unit from scratch for the whole year could take time away from your personal life and family. Why stress yourself out when there are plans reading, math, science, and more ready to teach?
Understand developmental differences.
Even switching one grade level above or below can be significant in the way students respond in the classroom. For example, fifth graders may understand some subtle nuances in language like idioms more than fourth graders. The level of independence between different grade levels can be huge too! All students could use time for free play and recess, but younger students may have a more difficult time staying in their seats for a longer amount of time. Understanding these differences due to brain and physical development are important things to consider when switching grade levels.
Check out buy/sell/trade groups.
To build up your classroom library, find manipulatives, or obtain new decorations for your classroom, check out online Facebook groups for teachers in your area. You may find retired teachers or other teachers switching grade levels willing to trade or sell materials for a low price. Make sure to meet in a safe place when buying or exchanging materials with people online. Many communities offer a local safe spot for online sales, often near a police station.
Teaching a new grade level doesn't have to mean your summer will be consumed with endless lesson planning and shopping. In fact, utilizing the resources in your building and online are just some of the 5 tips for changing grade levels that will allow you to keep your teaching game strong with your new students in any grade!