It's almost time. Soon you'll be setting up your classroom, making copies, and memorizing your kids' names (if you aren't already!). You'll be preparing insightful lessons, building relationships with your students, and meeting with parents. You'll also be attending staff meetings, grading papers, and filling out paperwork. Whether it's your first year or your twentieth, there's always some stress that comes with a new school year. As you prepare, take advantage of these 5 ways to destress before back to school.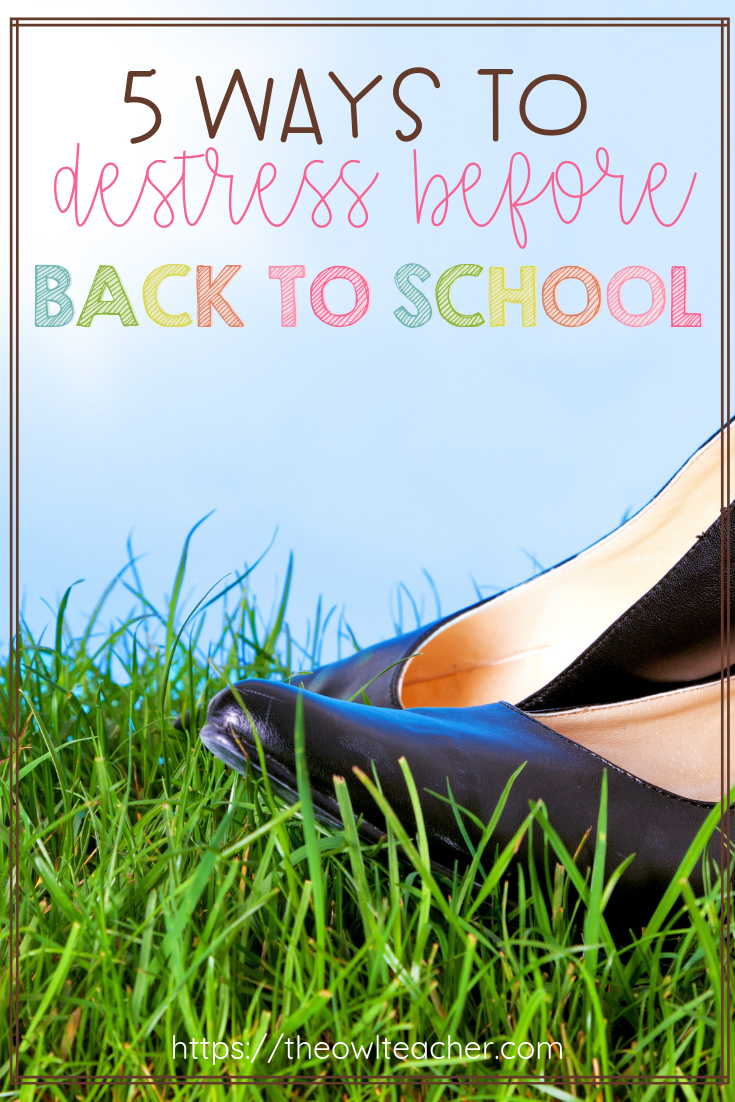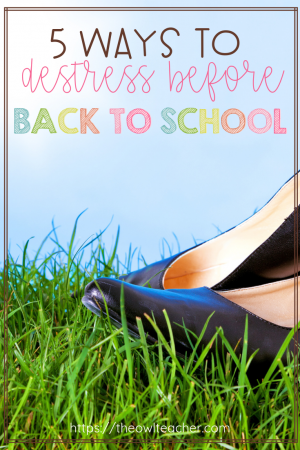 5 Ways to Destress Before Back to School
Read a book.
You're a teacher, so chances are that reading may be something you really enjoy. To destress before the school year, put away the professional development books and the kids' books you're previewing for your classroom. Grab a science fiction novel, a beach read, or a crime thriller. Read something you'll enjoy that will let you escape for awhile.
Go out with teacher friends.
Have a night out with your colleagues with only one rule: no talking shop. Gab about your kids, pets, significant others, vacations, books, hobbies, whatever! Just don't talk about the looming work days ahead.
Get a massage.
Oh, yes! I love a good massage– and you will too! Book a massage to destress and help your physical health as well. You may find that you'll enjoy having regularly scheduled massages throughout the year. To save money, see if there is a massage school in your area that offers discounts.
Get premade classroom decor.
OK, we don't want to think about planning for the school year, but it has to happen eventually, right? Why try to create those perfect bulletin boards from scratch. There are so many cool ideas online that will make setting up your room stress-free. Check out these resources on Growth Mindset to set up your room with a vision of success!
Have an unscheduled day.
You may have scheduled summer activities for yourself and your family. Take one day where you just relax at home or in a lawn chair in the backyard. Don't worry about the yard work, housework, or anything that has to be done. Make sure to take care of the little ones, of course, but let them chill out too. Take a day just for you. Your summer will end fast. You deserve a break!
The school year is quickly approaching, and the stress of the new year can be overwhelming for any teacher. Take some time and try these 5 ways to destress before back to school — before your students enter your heart and your classroom.
Stress less during the school year as well with these great ideas!