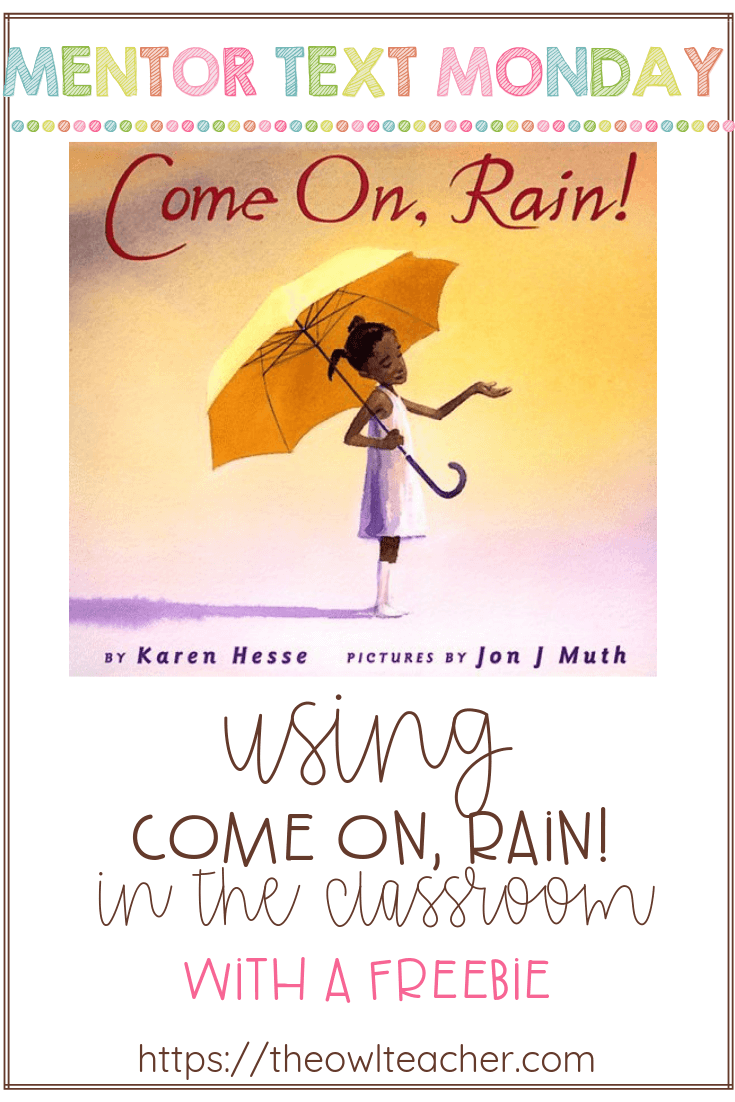 This week, my mentor text is a picture book from Karen Hesse called Come on, Rain!
(This post contains affiliate links.)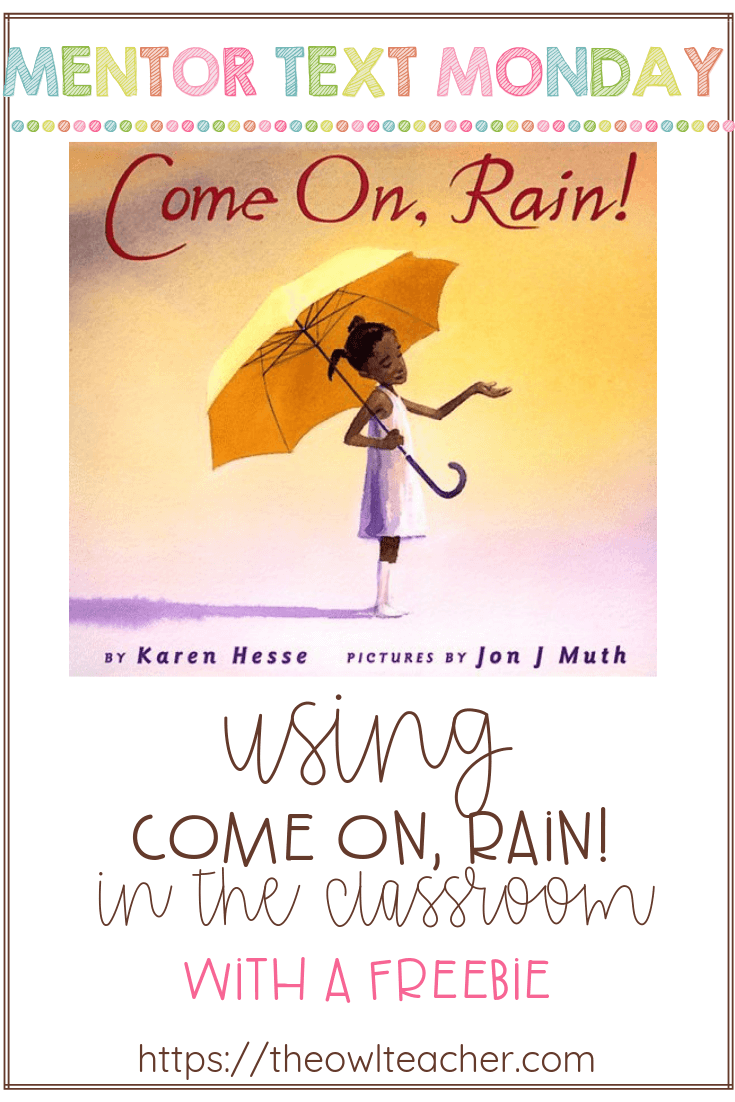 I have utilized many books by Karen Hesse, such as Out of the Dust and one of my favorite novels, Letters from Rifka. This story is about the experience of a much needed "quenching rainstorm on a sweltering summer day" that brings together family and friends. I can think of many summers as a kid where my sister and I were just ecstatic to be able to play in the rain on a hot summer day. Oh, the fun memories it creates…
I absolutely adore Come On, Rain! because of its powerful language. It contains such strong word choice and vocabulary like parched, drooping, sizzling, descends, glistening, tromping, trinkets, and so much more! Not only does it have an abundant vocabulary, but it creates mental pictures through the use of imagery and figurative language that is sprinkled throughout the book. Here is a sampling of some of the phrases that I just love:
*"the sound of a heavy truck rumbles past"
*"I am sizzling like a hot potato"
*"gray clouds, bunched and bulging under a purple sky"
*"Her long legs, like two brown string beans, sprout from her shorts"
*"Trees sway under a swollen sky"
*"The first drops plop down big, making dust dance all around us"
So how can Come On, Rain! be used? I use it for writing to model the use of language and how much it can really impact a story. I discuss the use of personification, similes, and other figurative language, along with imagery to really hook the reader and make him or her feel like they are right there in the story. I have also had students draw what they visualize when they hear parts of the story, as seen in the freebie below. Finally, you could have students list all the things mentioned that appeal to their five senses.
GRAB YOUR FREEBIE!
Click here to grab the sheet below, or click on the image.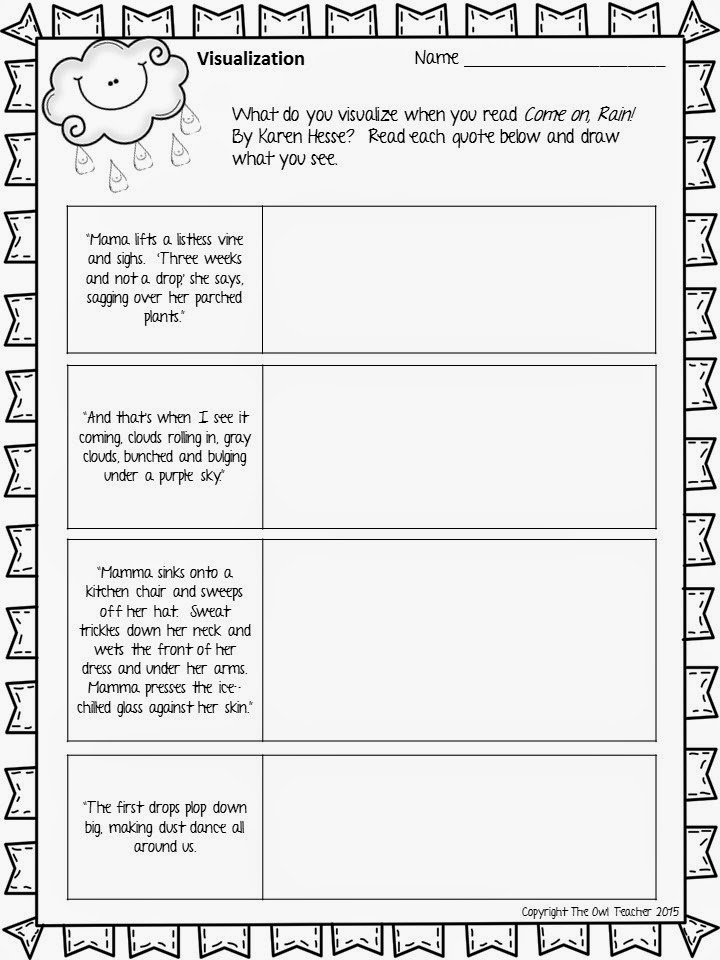 What other books do you like to use in your classroom as a mentor text? Let me know below!
Happy Reading!