I like to make sure I collect information on my students and have it all within an arm's length! That's why I created this student information sheet. You can use this sheet to collect all the important information, such as parental contact information, religious restrictions, allergies, transportation, and much more!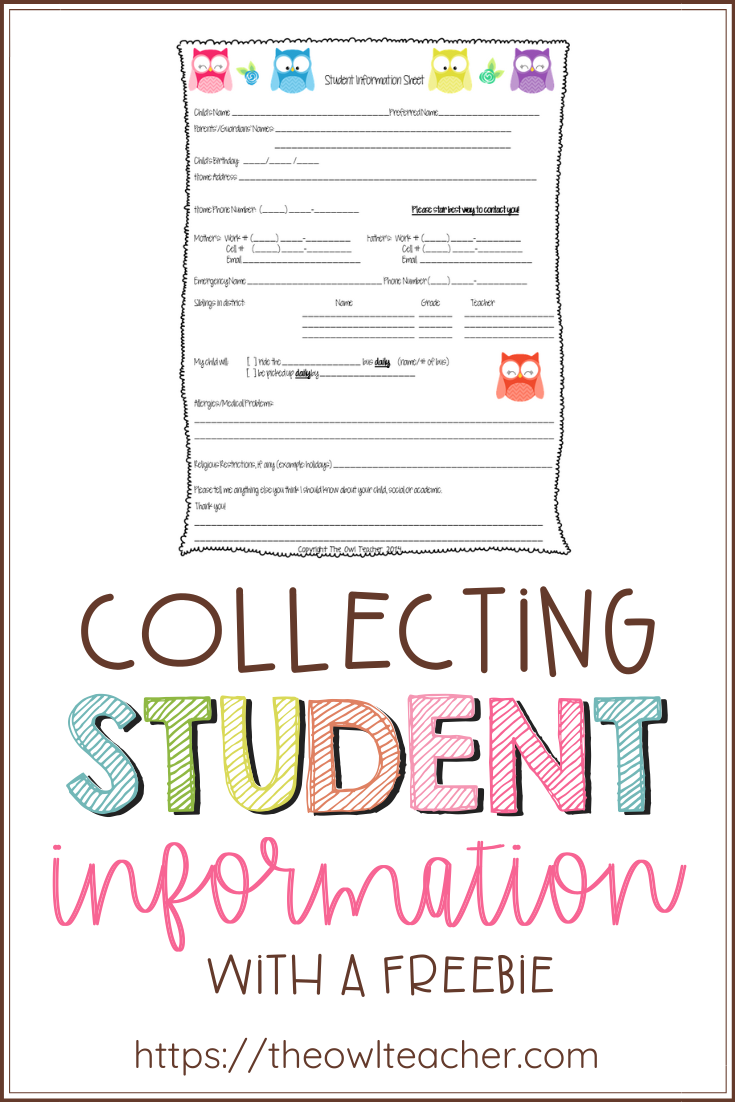 I like to take this student information sheet, hole-punch it, and place it in a binder that is sectioned off by each student. I also place a communication log and an observation log in each student's section. The communication log is where I keep track of any communication (email, phone, planner, etc.) with parents. My observation log is where I note any important things I notice about that student that I need to remember come conference time.
At first glance, it may seem like a bit much, but when it comes to providing the foundation for an education they'll be using for the rest of their lives, is it really possible to go over-the-top? Plus, the best part is that you don't even need to fill it out yourself! I pass these out on the first day and ask for the parents to fill out the information and have their child return the form to me for my records.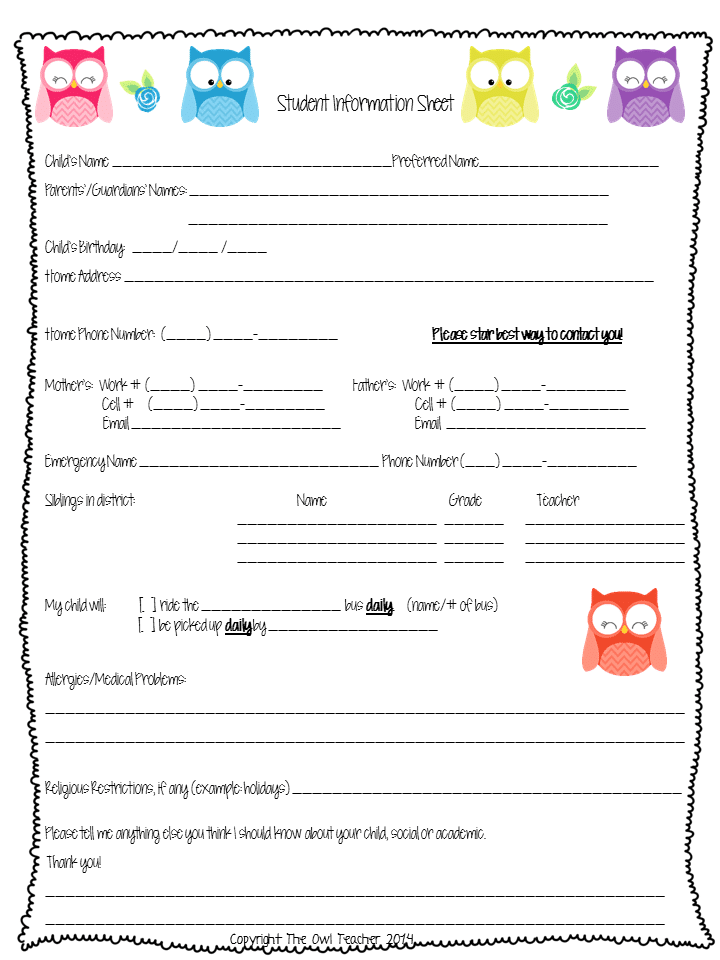 Grab Your Freebie!
Happy Collecting!