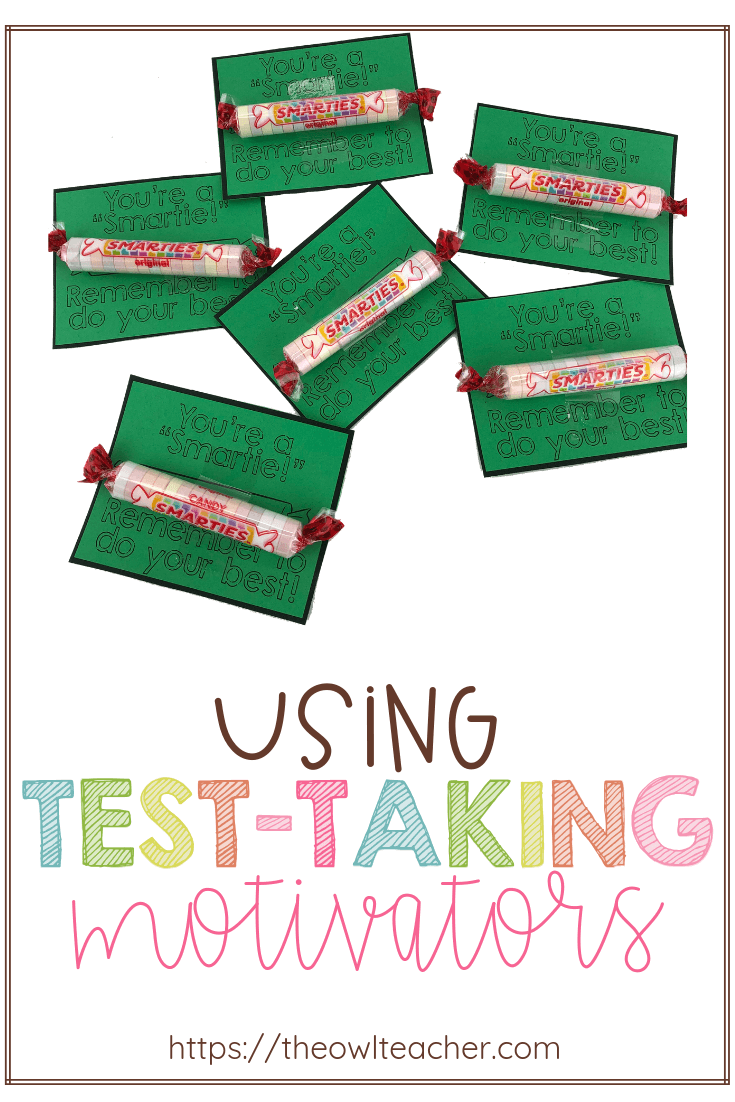 There are many ways to motivate students before a standardized test and even on that all-important test day. Don't underestimate the need for these mini-motivators, nor assume your students are too old or that you don't have time for them. These little things make a HUGE difference.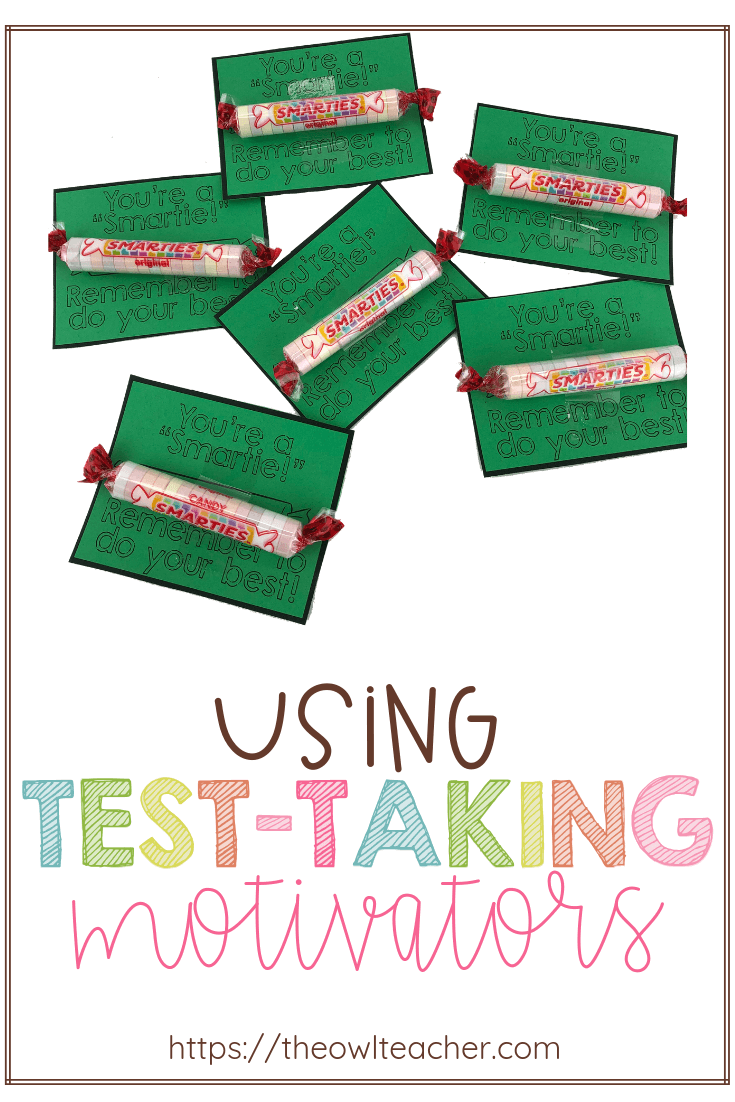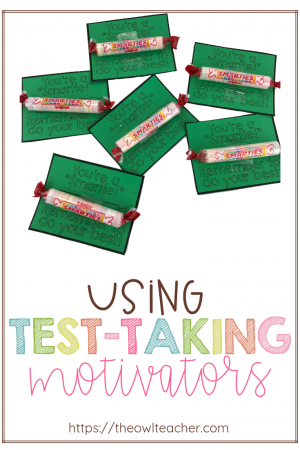 Test-Taking Motivators
The Pep Talk
Provide students with the good old fashioned pep talk to help them understand that they CAN do this and they ARE smart enough to do their best! Write it on the board, say it, write them encouraging notes. However you want to do it, and do it often!
The Parent Letter
Have parents write a letter to their child (keep it a secret for best results!) to provide them on the first day of testing! It should be encouraging and motivating for the child. Be prepared, in case a parent hasn't written one, to write one yourself.
Testing Treats
Testing treats is one of my favorite methods of motivating students. Testing day is the day they dread the most and so its the day I provide the treats. I cut out little squares with a motivating saying and tape a small related piece of candy to it. I do this each day of the testing schedule. For instance, I provide smarties one day: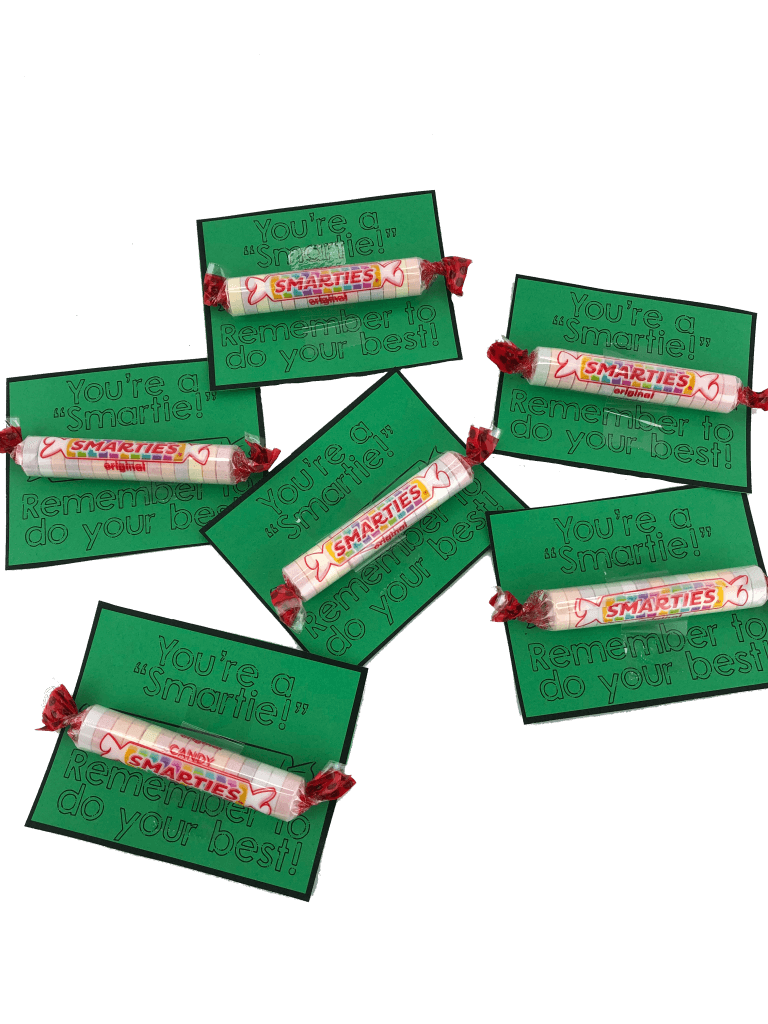 I've also provided other sweet treats such as airheads, twix, snickers, blow pops, dum-dum suckers, m&m's and so on. The kids love it and it's a surprise that definitely helps take a little bit of the dread out of the day.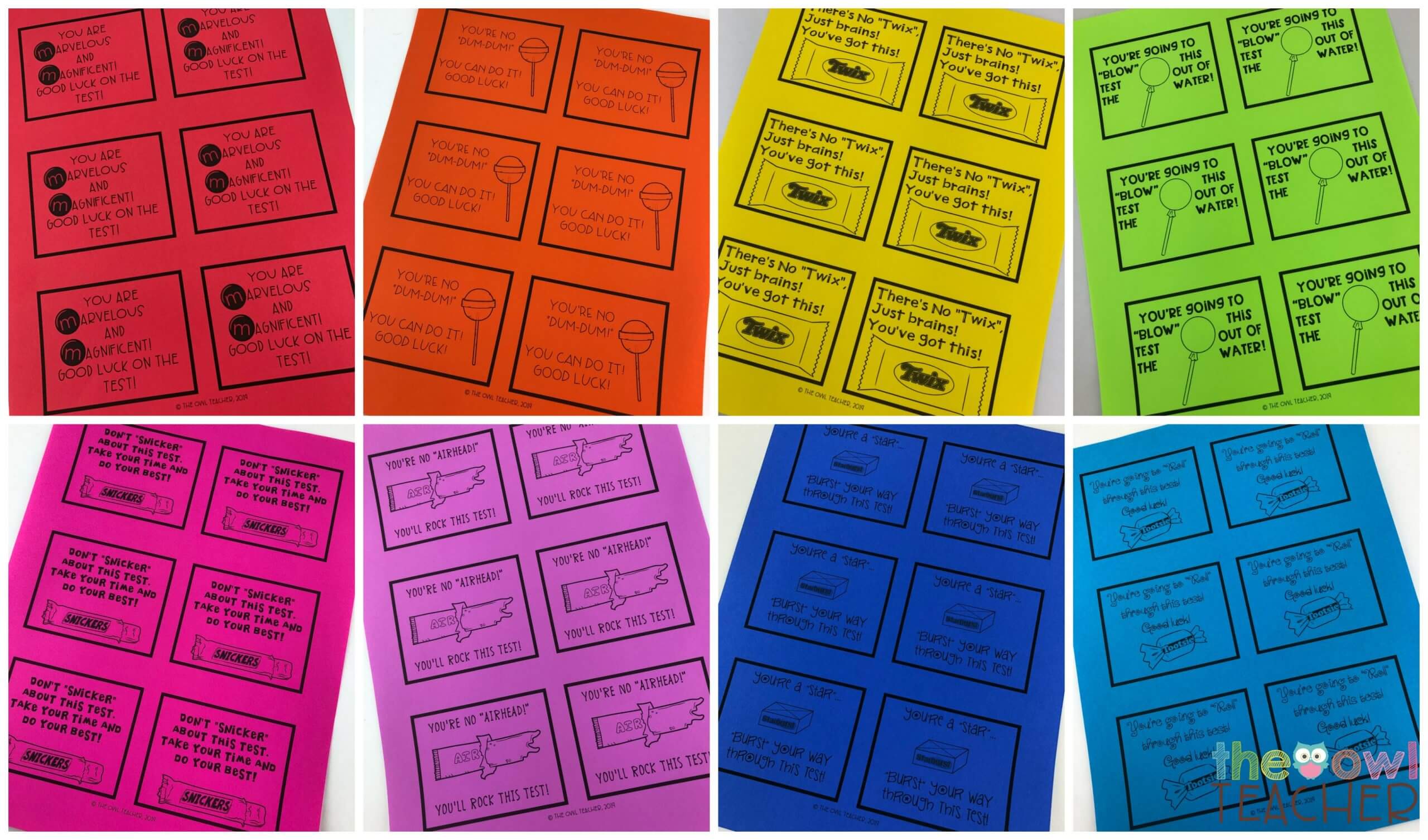 You can grab these quick and easy test motivation treats in my TpT store by clicking here.
Affirmation Posters
Have students make Affirmation posters or notes to themselves or others encouraging each other and themselves that they will succeed! Hang them around the room leading up to the test. Even have students read it aloud regularly. You can grab my growth mindset motivational posters in my store here.
Changing It Up
Change up the routine when practicing your test prep by using dry erase markers, regular markers, scented markers, colored pens, or mini-whiteboards. Make it special and unique in some way.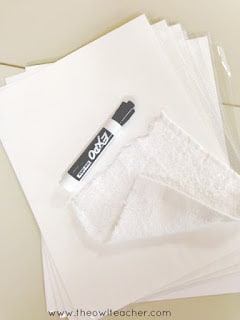 Technology
Use technology to help your students feel excited. There are many types of technology that are engaging and test friendly such as Kahoot, QR Codes, Plickers, Showme, and so much more!
With just a few, minor changes, you can easily add a little motivation to your students' routine and make test prep a little easier.