It's Mentor Text Monday! This week I'm excited to share with you a book by Pamela Zagarenski. This book is called The Whisper.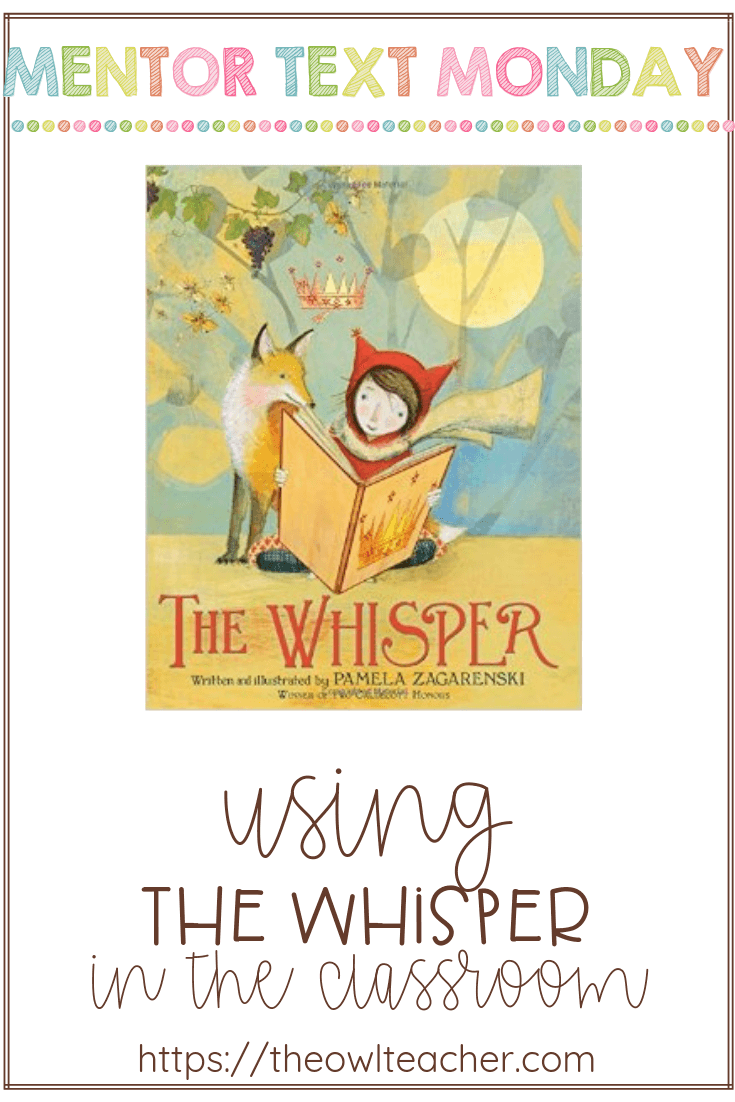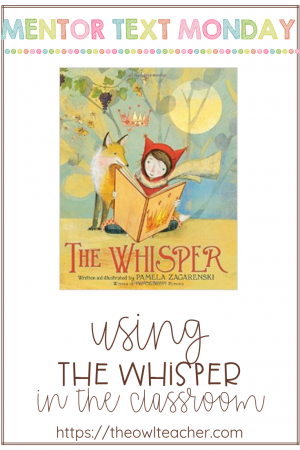 This book has won two Caldecott honors and it was published in 2015! That's incredible.
This is a story about a little girl who receives a wordless book that fills her with curiosity. As she looks over the book, 'the whisper' urges her to use her imagination to create words and to become the storyteller.
The Whisper can be used in so many ways in the classroom as a mentor text. First, students could discuss the author's purpose and point of view. It seems clear that the author is telling us that each person brings something different to the story with our own imaginations! Second, the strategy of questioning could be used. At the beginning of the book she sits down, flips through the pages and then tears fill her eyes as she thinks to herself, "Where were the words? Where were the stories?" This would be a great opportunity to ask questions such as, "why were there tears in her eyes?"
What I really like about The Whisper is that it clearly demonstrates for students just what we want from them as readers. For instance, she studied the pictures – something common core wants us to have our students do more of. She also thinks about the title, wonders as she looks through the book, and creates a plot of her own. (That's a great time to remind students of the elements of a story – beginning, middle, and end and/or rising action, climax, falling action.) She gets lost in the book and when it is over she even longs to open it again! Isn't this exactly what we hope children feel after reading books?
This book is definitely worth checking into and letting your imagination soar! You can head to Amazon (aff. link) and purchase The Whisper for your classroom today by clicking here.