What a whirlwind the last month has been! Who could have guessed that a temporary closure of schools would turn into school at home for the remainder of the year? But if you're looking for a way to communicate with your parents and students and share assignments, I have you covered with Seesaw!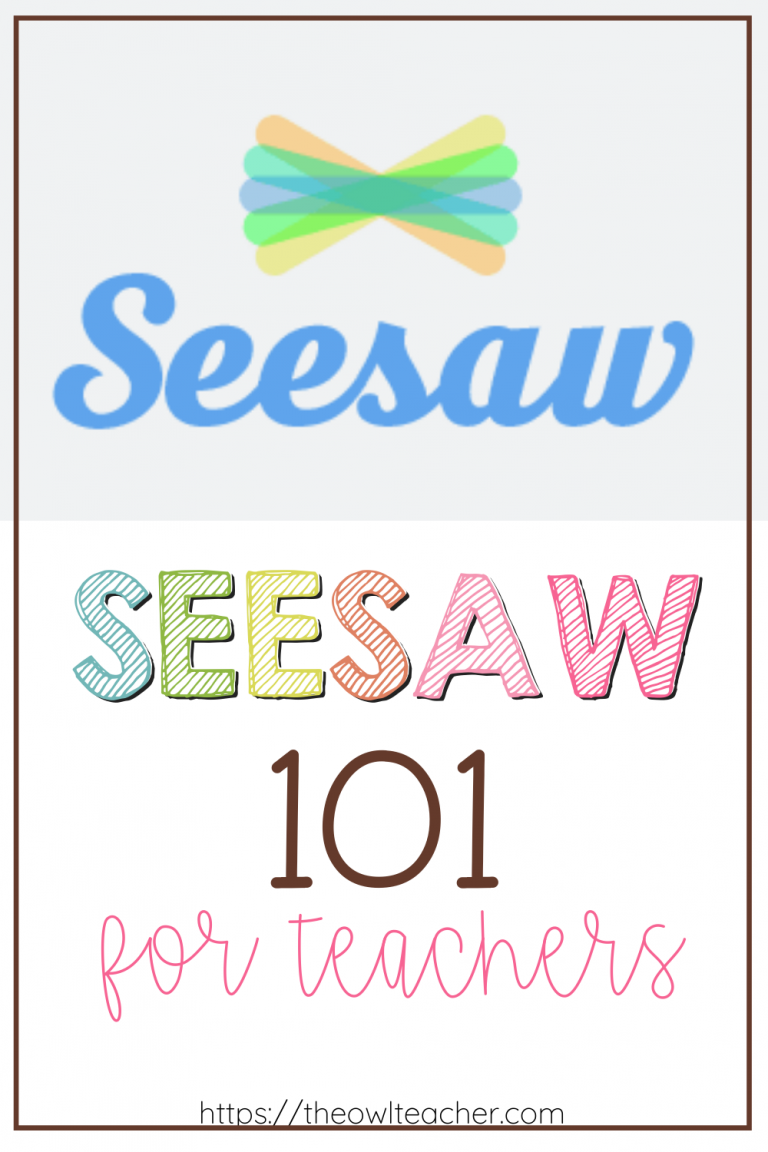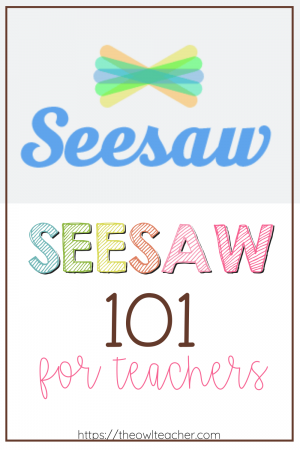 Start by finding an online platform to connect with students and parents! Seesaw is an online journal that usually connects parents to what their student is doing in school. Right now though, that flow has been reversed! Teachers are sending work home for students, and students are uploading their completed work to Seesaw for teachers to see. This workflow is very similar to Google Classroom but can be easier for elementary students and teachers. If this sounds great to you, keep reading to learn all you need to know to be certified in Seesaw 101 for Teachers!
Will Seesaw work for me?
Do you and your students have access to the internet with a laptop, tablet, phone, or even an Apple tv? You're ready to use Seesaw! There are some things you (as a teacher) can only do on a web browser, which means having access to a computer is a good idea. Beyond that, having a camera of some sort around could be helpful. (A phone or tablet camera works just dandy!)
Signing Up for Seesaw
Before connecting with students, you want to create a teacher account. Head to Seesaw and click on "Sign Up Free!"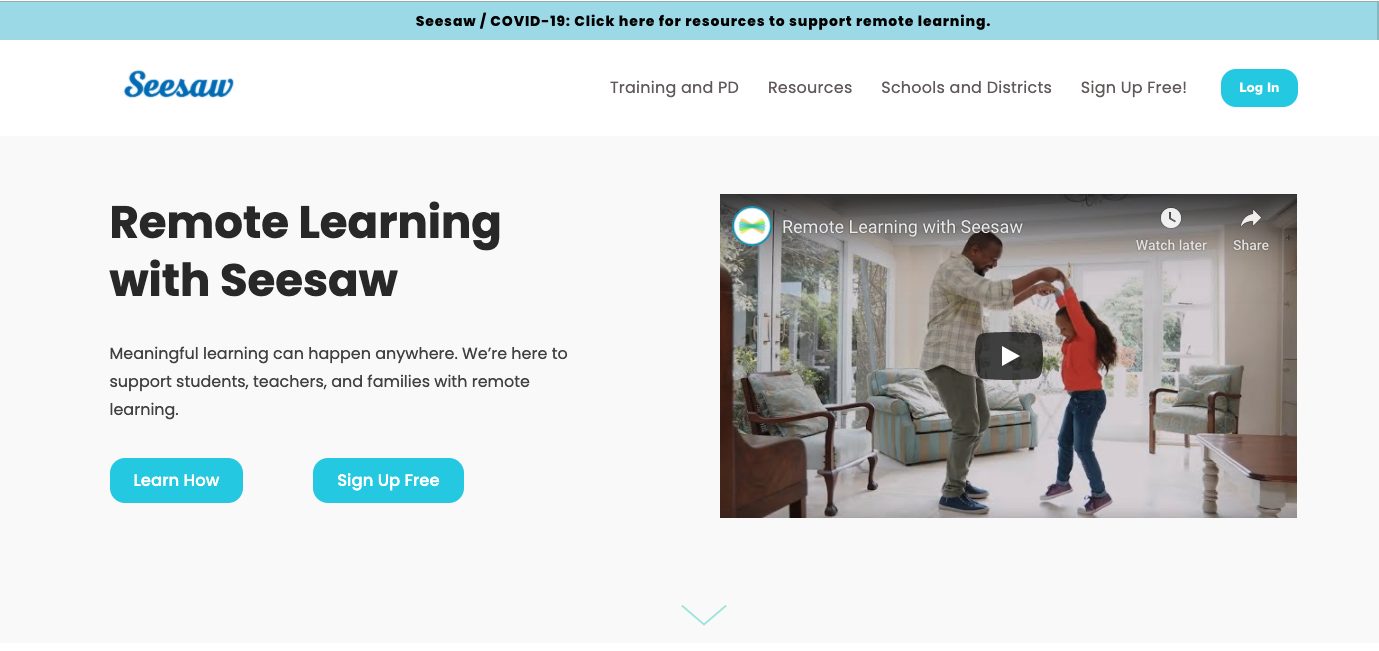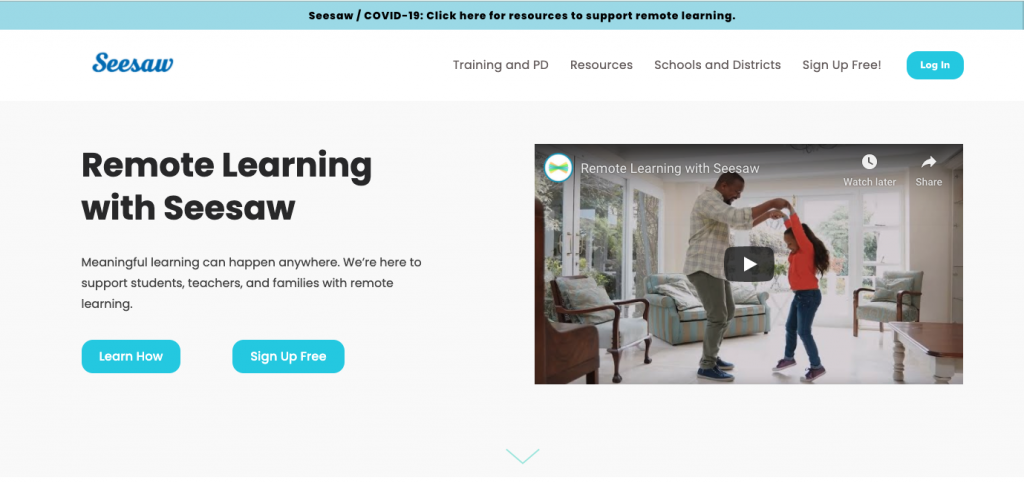 After that, fill out your account information or click on "Teacher Sign Up with Google." You should get a confirmation email, then be good to go!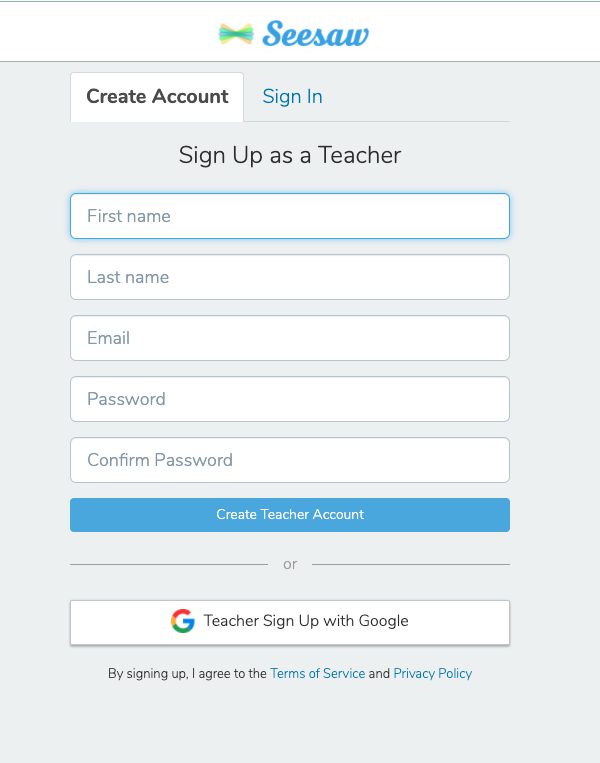 When you log in to Seesaw, click on the button that says "I'm a Teacher." Then, sign in to your newly created account, and get started!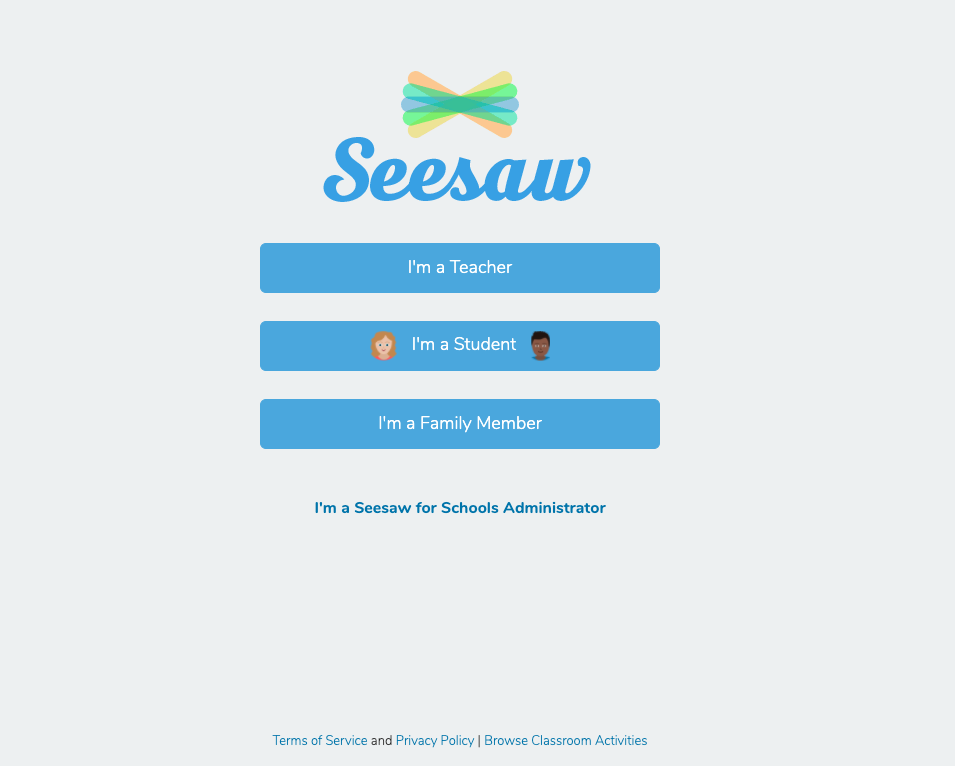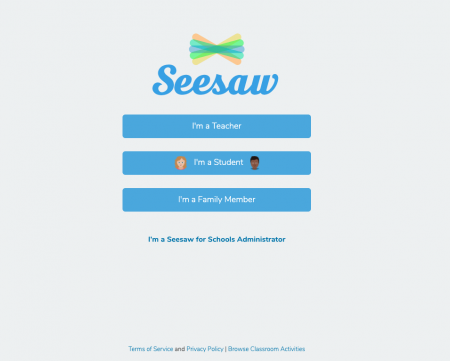 Create your class
Now that you have an account, create your class. You will be prompted to do this as soon as you log in. This is really as simple as giving it a name, choosing a grade, and clicking on the green check!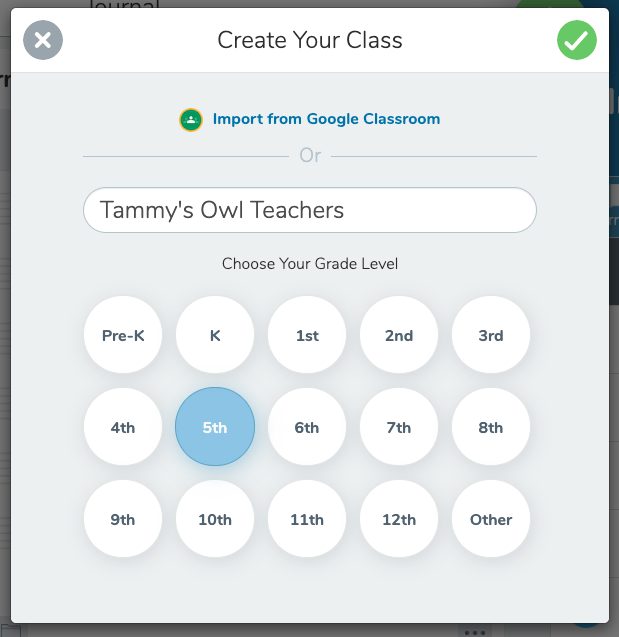 Get to Know Seesaw
Journal and Settings
Once you have a class created, get to know the platform a little bit. There are two basic parts of the screen: the journal and the navigation/settings area. First, the journal is the larger, left-hand side of the screen. This is where student work lives. Next, the navigation/settings area is in a column on the right-hand side of the screen. This is how you can get around the platform, and where you go to manage your class.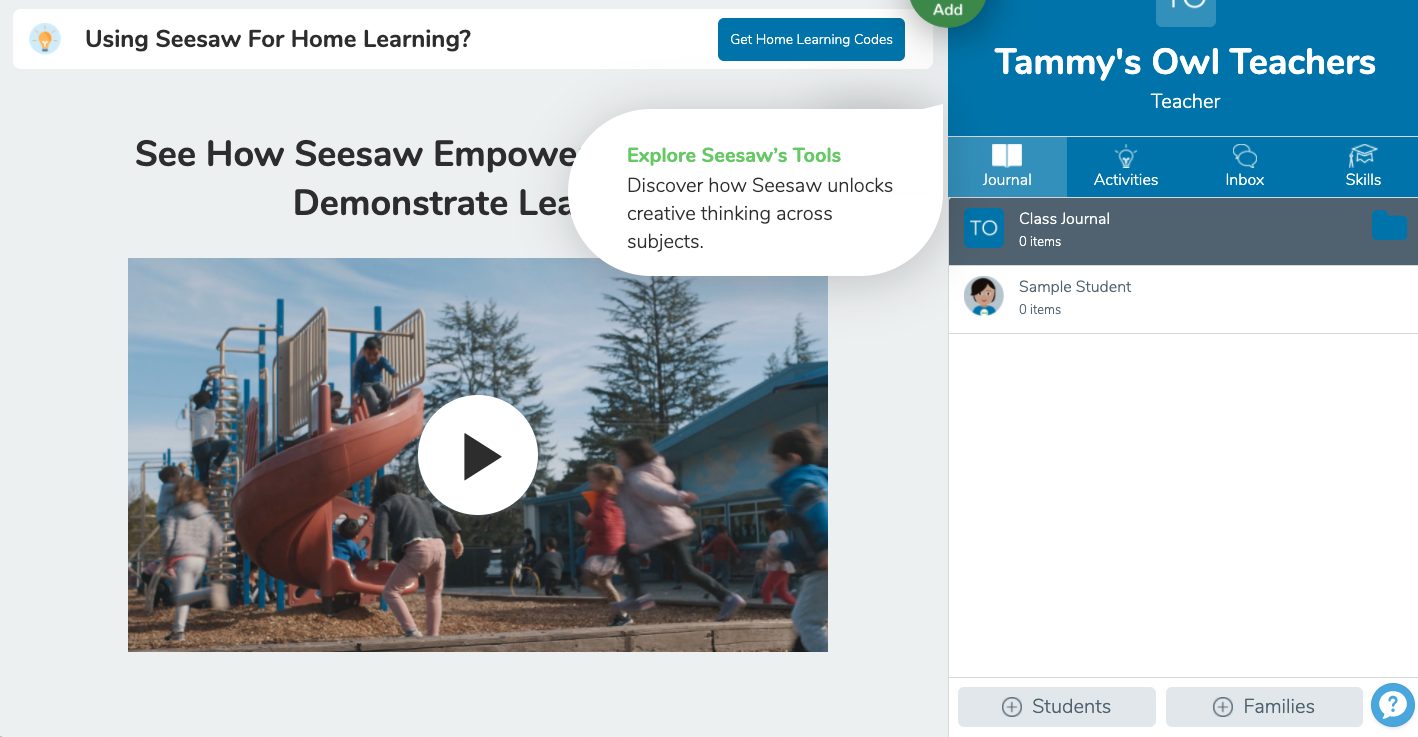 Adding Students
Seesaw has a neat little helper feature that pops up as you are looking around the screen. If you see it, check it out! One of the helper bubbles that pops up be down at the bottom of the navigation panel where the "+ Students" button is. This is how you can add students to your class!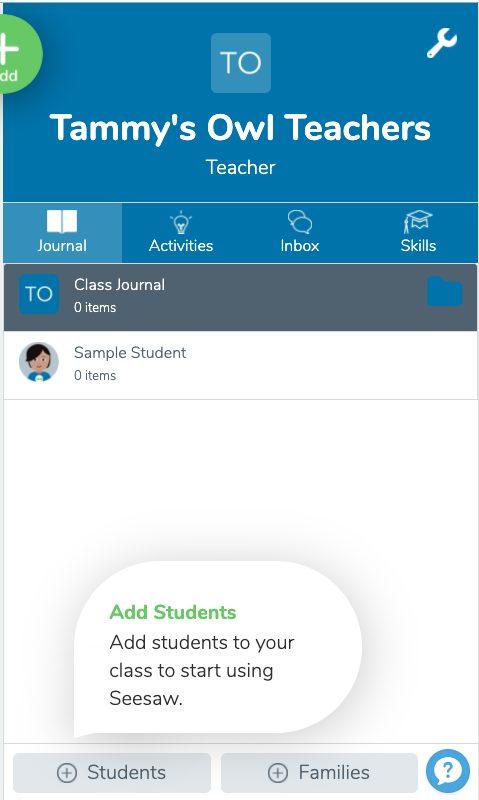 When you click on that button, you will be asked a couple of questions about how your students will be logging in and using Seesaw. If you have littles, you probably DON'T want them having to remember an email address. And if you use shared devices in your classroom, make sure to click on that option. These settings help you get the maximum amount of privacy for your students. (Sidenote: Seesaw just came out with Home Codes – which are specifically for students logging in at home. It is a QR code they can scan to log in to a device, and keeps them logged in where they can only see their work and anything the teacher sends out.)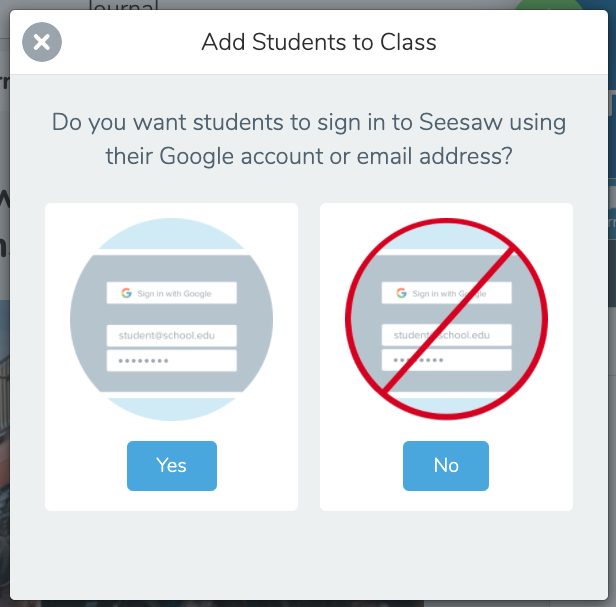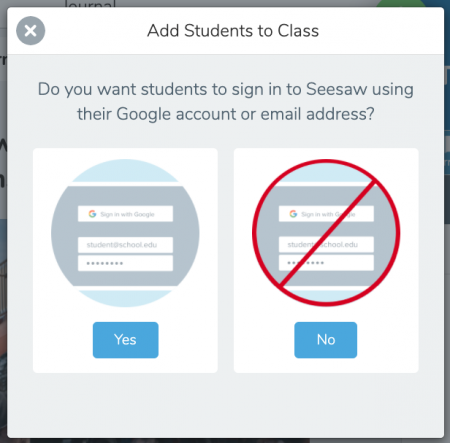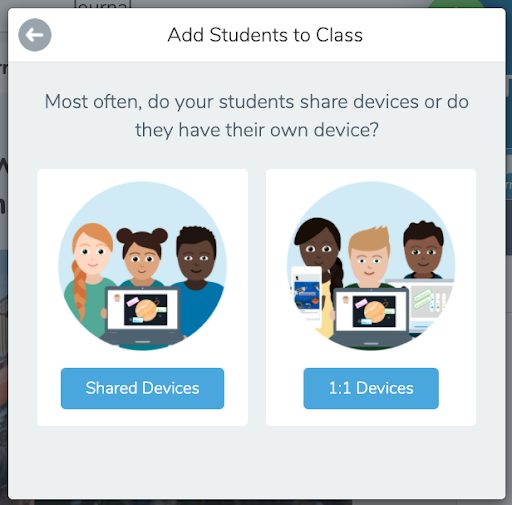 After making those choices, you get to add your students! You can copy and paste a list of names, type each name individually, or skip this step altogether if you don't have the list right in front of you.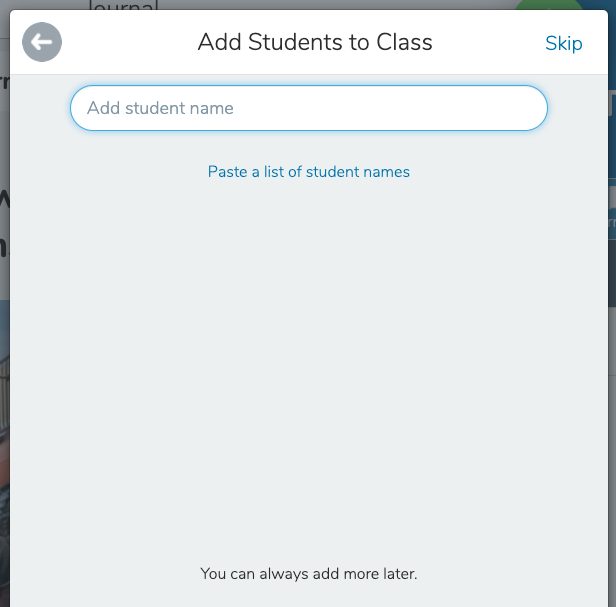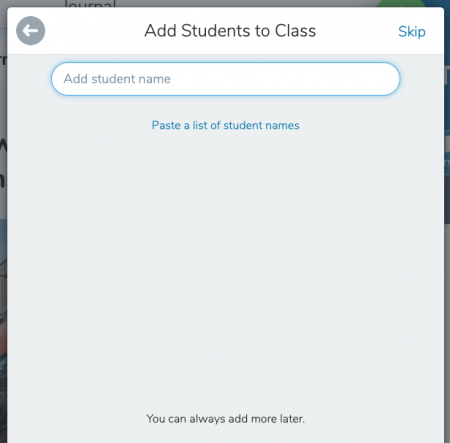 The next screen you come to allows you to print off your "Sign-In Poster." This will work great when we get back to our buildings, but the "Home Code" option would be a better bet while we are at home, due to privacy settings.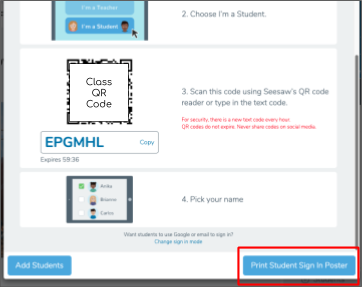 What are "Home Codes"?
"Home Codes" are another way that students can log in. It is a personalized QR code that can be sent to students, which they can use to log in while at home. The "Home Code" instructions are detailed enough that students and parents can follow each step easily once they receive the invite. To get the personalized instructions and QR code for each student, look to the top of the main screen. You should see the button to click on there. Look for "Get Home Learning Codes." (If not there, click on the wrench in the upper, right-hand corner of the window.)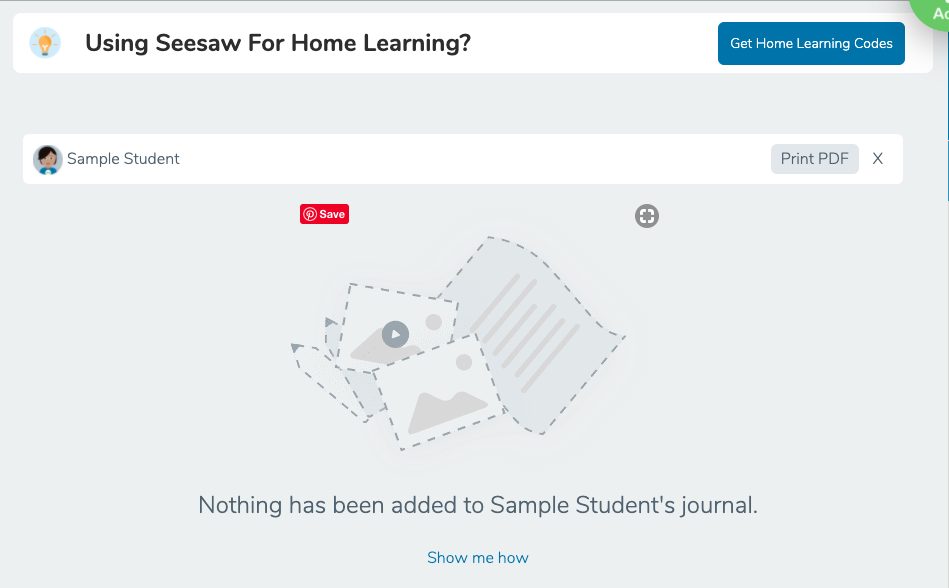 How do I see student work?
Once students have been given an account and are able to log in (either through the "Student Sign In Poster", their Gmail or email, or with their "Home Code") they can start submitting work by clicking on the green plus sign. As a teacher, you see several options. Students are taken straight to the choice screen.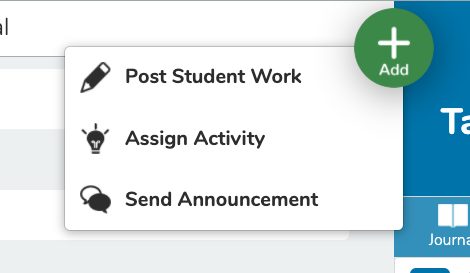 The Choice Screen
The choice screen gives teachers and students options for submissions to turn in or share. In addition, "Camera" option opens any camera the device has access to. The "Drawing" option incorporates everything from labels to pictures to shapes and backgrounds. Next, "Video" option also opens any camera the device has access to, with the video recording feature turned on. The "Upload" feature allows users to upload a file from the device they are using. Then "Notes" option opens a lined text document. Lastly, the "Link" option lets students or teachers share a website.
You can easily assign student distance learning work like water cycle activities for Science or nonfiction reading passages.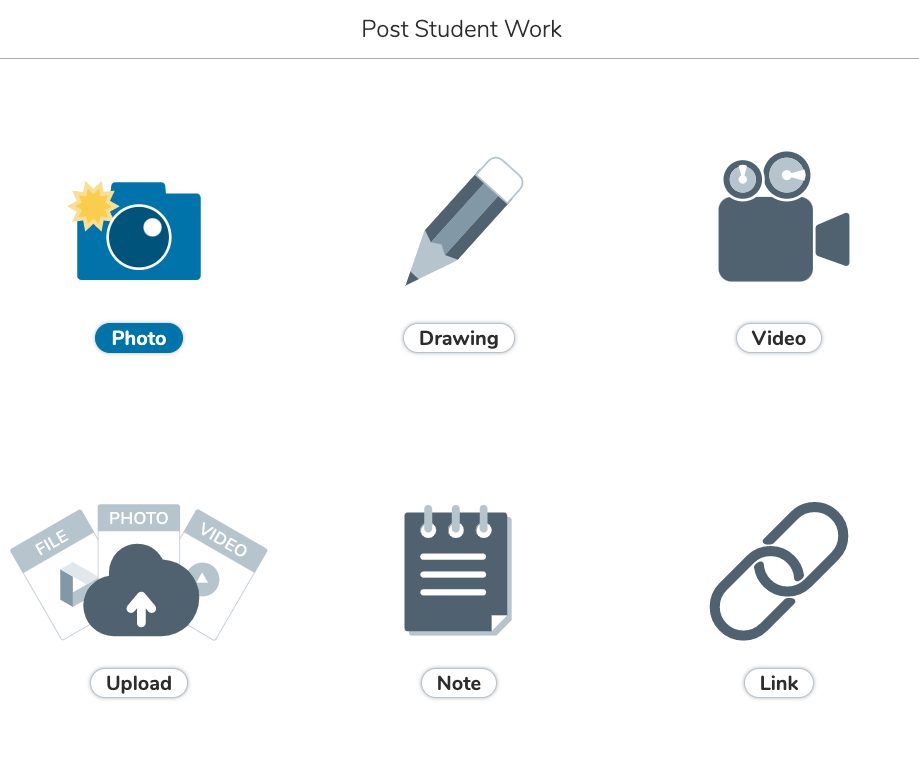 Work is submitted through a series of green checks. Every time a step is completed, click the green check to move on. Depending on how the class is set up, there could be anywhere from 1 to 3 green checks to click on before a submission is turned in.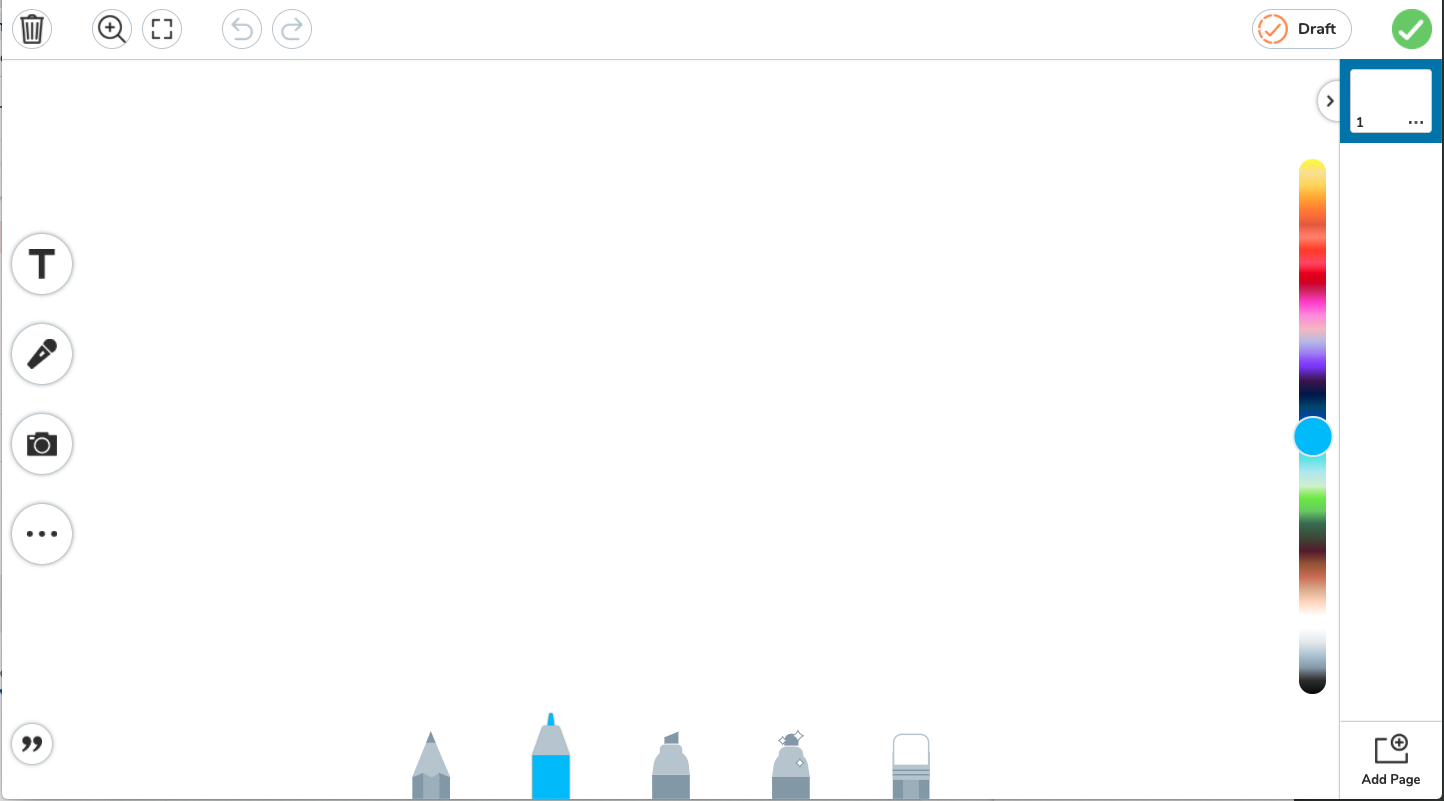 Teacher Approval
Once the work is turned in, it will go to the teacher for approval. It can be approved or declined at that point. If it is approved, any families connected to the student's account will be able to see the submission. For more detailed information on how the student journal works, check out this post.
How do I connect families?
Once you have students connected and know how to see their work, you can work on getting families connected to your class. Just like with adding students, you can start by clicking on the "+ Families" button at the bottom of the screen.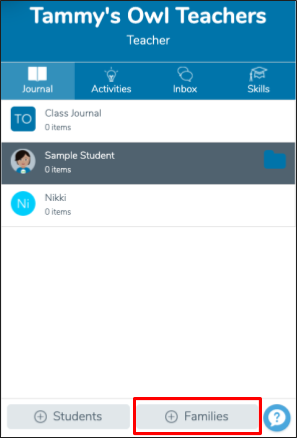 Once you click on that button, you will be asked to "Turn on Family Access."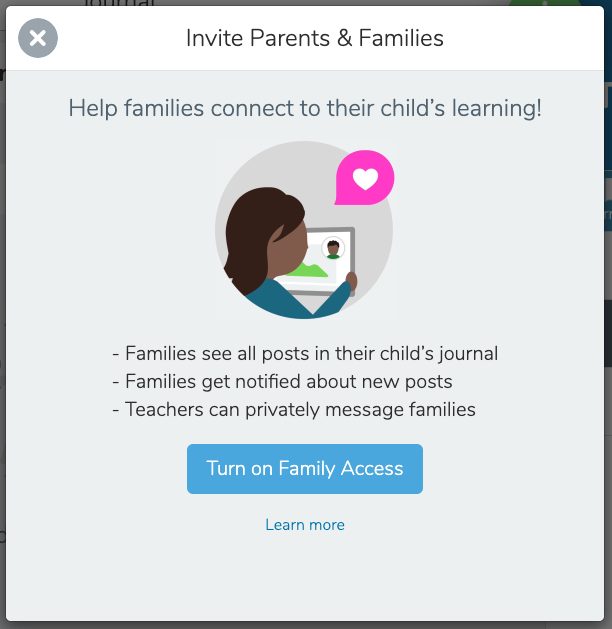 Next, you will be taken to a screen where you will be able to enter an email address or phone number for each student. Once you do that, you can click on "Invite Families." They will be sent an invite to download and log in to the Seesaw Family app. This is different from the Seesaw Class app, which is what students use.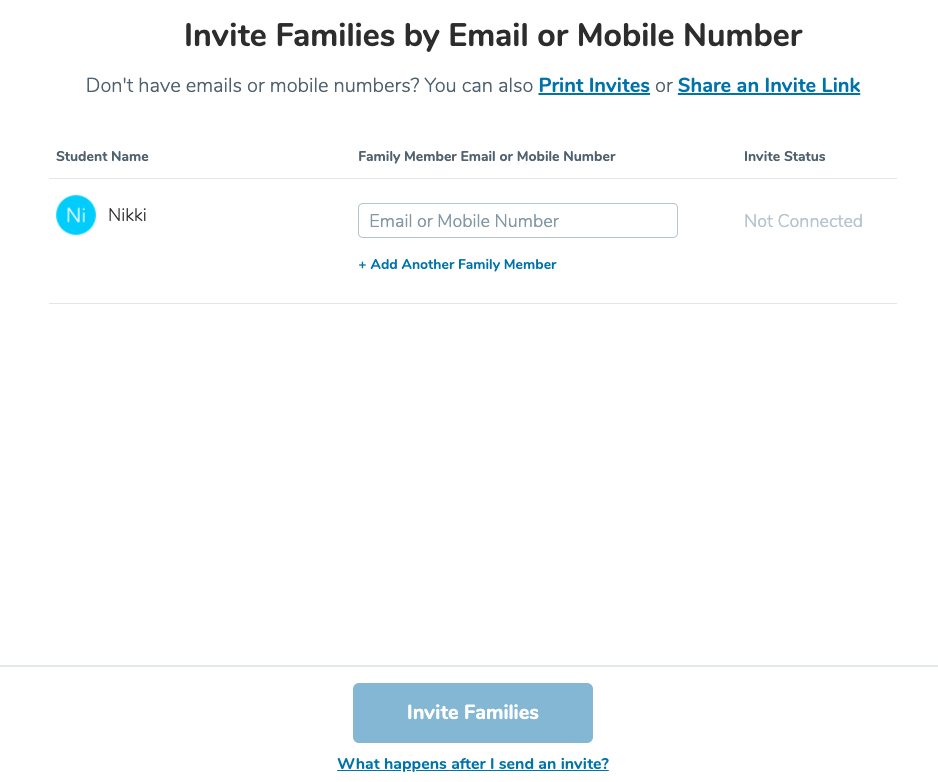 What else do I need to know?
There are a bunch of other things to know about Seesaw. For example, the wrench icon in the upper, right-hand corner of the screen opens the settings for your class. This is where you can manage students and families, change the theme and colors of your classroom, and add co-teachers.
There are also activities that you can send to students, which they can complete and turn in from a station in the classroom or from home. To assign an activity, you can click on the "Activities" tab, and look through the activities library to find one that fits your needs.

But for now, just focus on getting yourself in, getting your students in, and getting them a way to send you their work. Don't make this harder than necessary right now, and just have some fun exploring the new options available to you now that you have mastered Seesaw 101 for Teachers!