For this week, my mentor text is Spaghetti in a Hot Dog Bun by Maria Dismondy.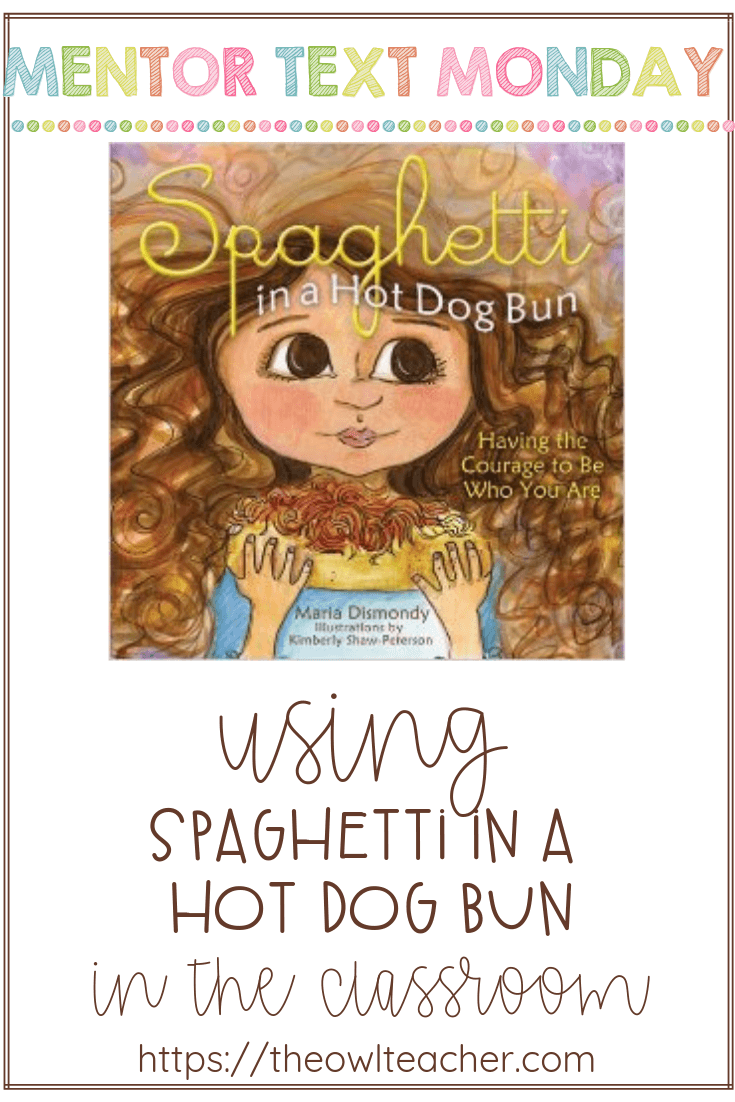 This book is about a girl who is being teased regularly by another student for being "different." As the story progresses, she struggles with how to handle the teasing and to gain the courage to face her bully. In the end, the bully and the girl become friends because of her perseverance to stay true to who she is!
Unfortunately, today it seems so many kids are faced with teasing and bullying. The ideals of treating others the way we want to be treated are not always practiced. Many students can connect with the main character of this text and the challenges faced of what to do when being teased. It brings up a great discussion of how to handle it, what to do when in that situation, and the importance of embracing our differences. Being unique should always be looked at as a positive rather than a negative, and a child should never have to feel bad about themselves for being different.
Students can definitely explore story elements such as character traits between the main character and the bully, conflict, resolution, and theme. Students can also explore the author's purpose and point of view, which is always an excellent segue into reading deeper and critical thinking.
No matter what concepts are approached, it is a great book to share with students about the importance of treating others the way that we desire to be treated. This is certainly an invaluable lesson to have learned, and one that should be taught as early as possible to be reinforced throughout their elementary years.

Get Weekly Freebies!
Sign up for our short & sweet newsletter to get a freebie each week! It's quick and to the point, because you are busy!