Every time I teach main idea I always start with this little demonstration. I get out an index card, a clump of clay, and four toothpicks. I then tell my students, the index card represents the main idea while the toothpicks represent the supporting details. I then using the clay, I attach the supporting details to the main idea. The entire piece represents a paragraph. The paragraph cannot stand alone with just supporting details, nor can it stand alone with just a main idea. I also point out that the more supporting details you have, the better because it really holds up or supports the main idea. This concrete illustration helps students understand the concept a bit more.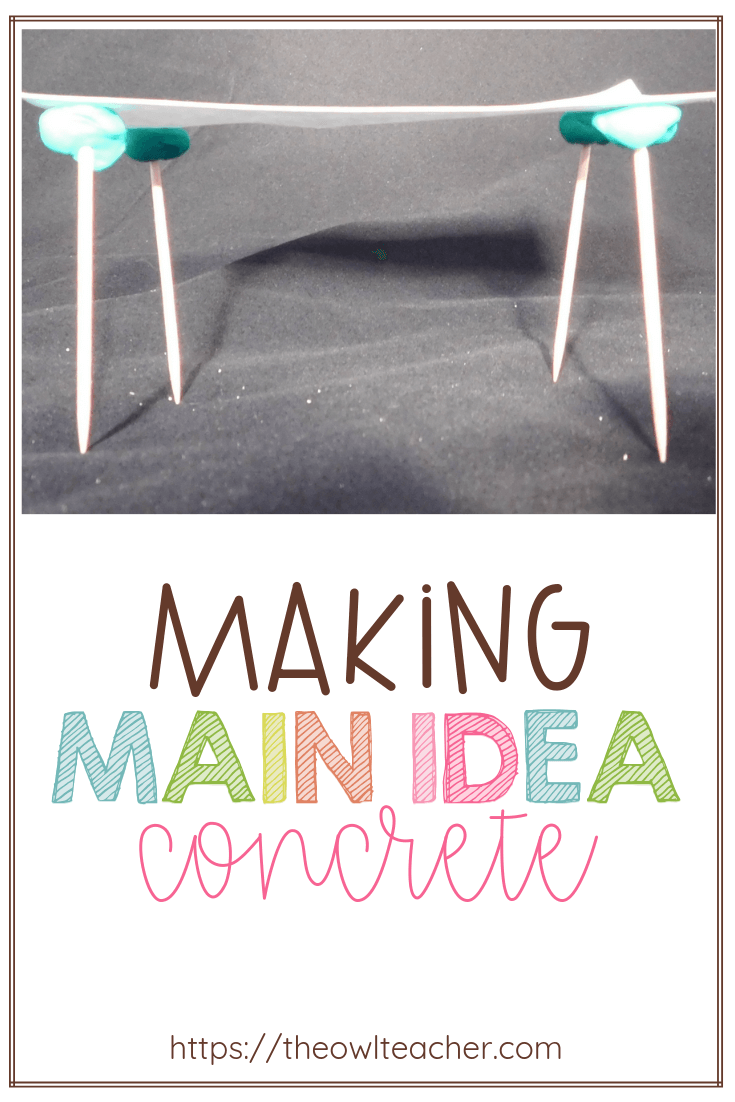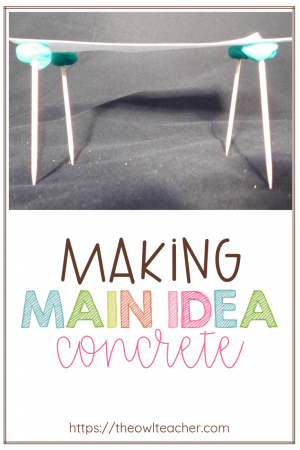 However, you are not limited to only using this idea for main idea- you could choose to use it for writing- demonstrating how important it is to have a topic sentence (the index card) and supporting details (the toothpicks) to hold them together. Use the clumps of clay as transition words between the main idea and the supporting details. I have even placed a sticker on top of the "table" to represent a center piece on a table and told my students this is the final touch of the paragraph – a nicely wrapped up conclusion.
NOTE: In the beginning, when you first create this table, you'll want to practice standing it up on the toothpicks before doing it in front of students. I say this because it takes some practice to "tweak the table legs" a bit to stop from toppling over; however, once you practice a few times, you'll be a certified pro. Also, it is definitely better to use clay rather than playdough, as it's more firm and thus more likely to hold the sticks in place.

Get Weekly Freebies!
Sign up for our short & sweet newsletter to get a freebie each week! It's quick and to the point, because you are busy!