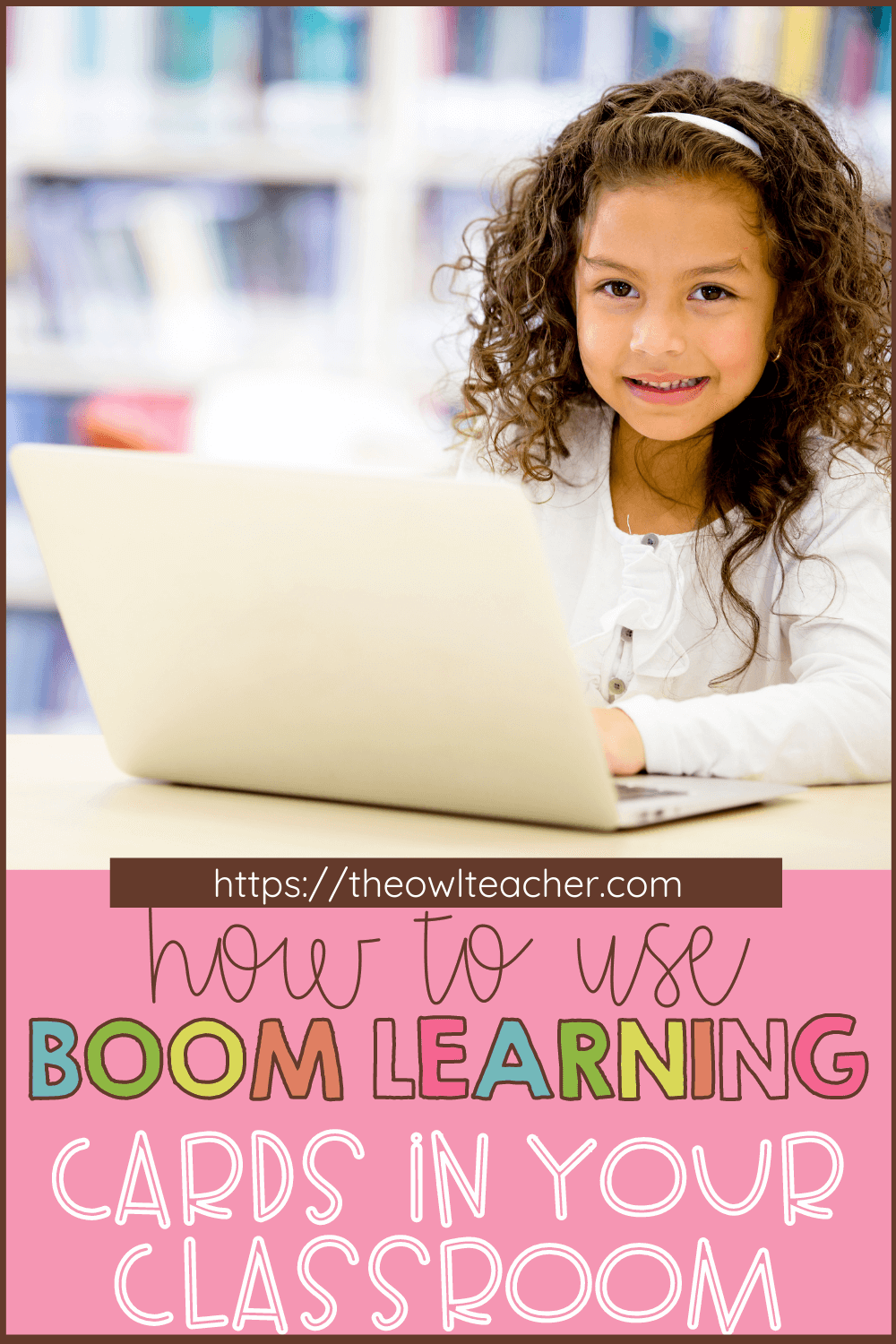 Have you heard of Boom Learning cards? If you haven't experienced Boom Learning in your classroom, you're missing out! Boom Learning is a perfect way to engage your students during in-person or online learning. Learn how to use Boom Learning in Your Classroom with interactive Boom Cards!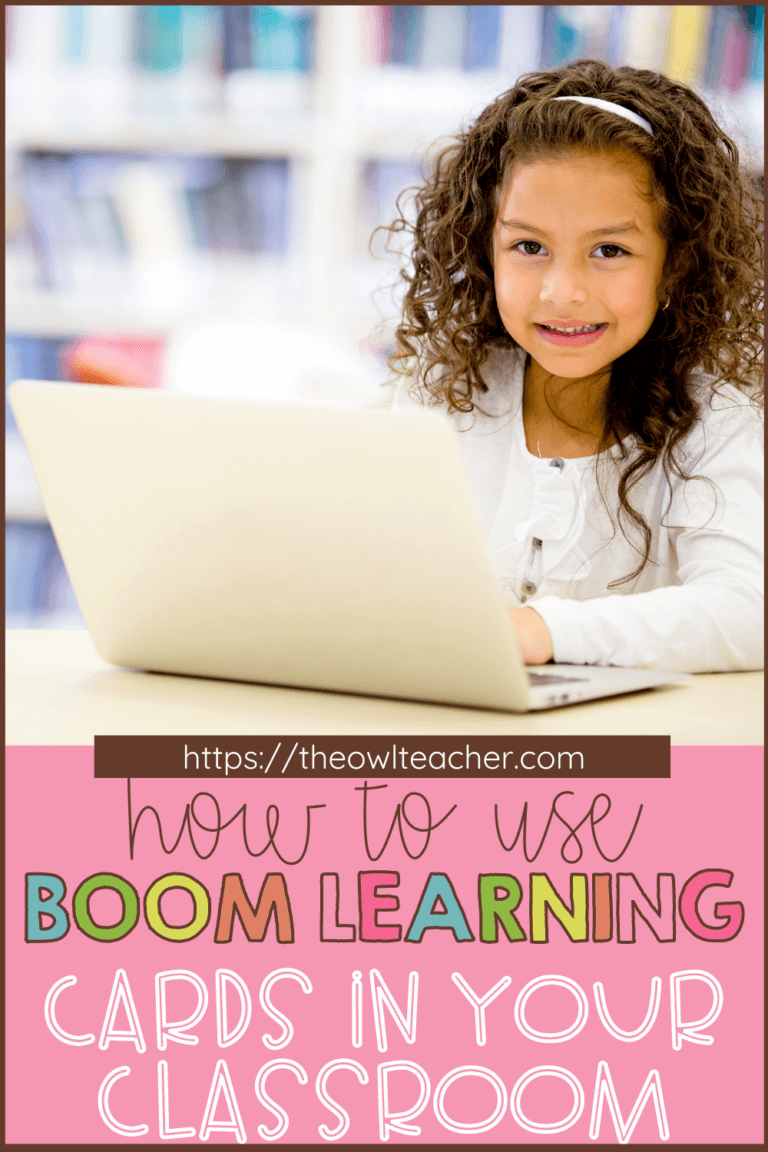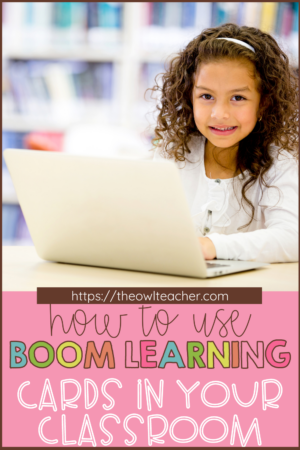 What is Boom Learning?
Boom Learning are interactive activities that self-grade and provide teachers data to inform instruction. Students complete cards entirely online, so you don't have to worry about making copies for all of your students. Teachers can create their own Boom card decks, or you can use ready-to-go Boom Cards created by teachers in your own classroom!
Get Started with Boom Learning Cards
Getting started with Boom Learning is easy. First, create your free teacher account. A free account allows you to have one section of 5 students, unlimited FastPlay, 5 self-made decks, and sound capability. There are affordable memberships available to use with your whole class. For example, the basic membership allows three sections of 50 students, unlimited FastPlay, 5 self-made desks, and sound. It's only $15 a year. Additional upgrades include live monitoring, unlimited self-made decks, and ability to sell your own Boom Learning cards online!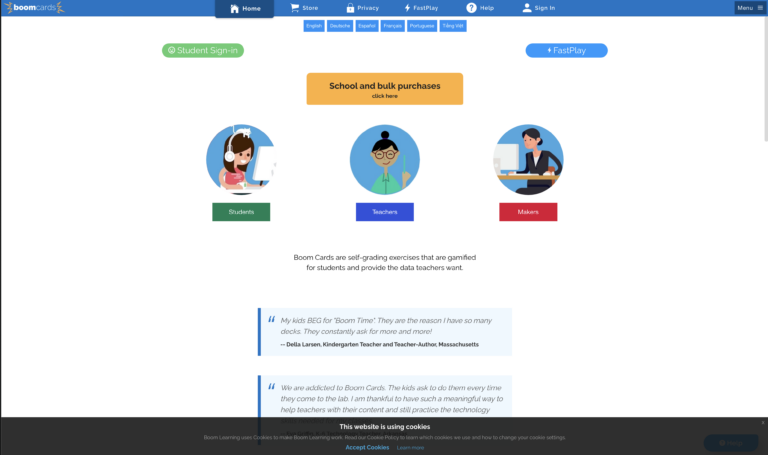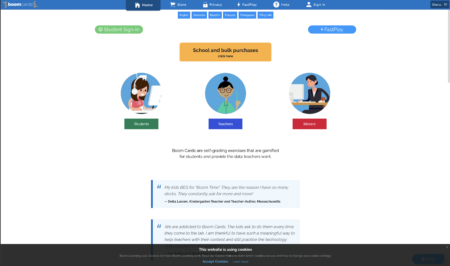 Students can use Boom Learning cards by logging in with a username and password that you set up or entering the pin for FastPlay. Of course, your students can use Boom on almost any device (tablet, phone, or laptop). Unlike a worksheet where your students answer questions and wait for you to grade them, Boom Learning cards give your students instant feedback!
Student Feedback with Boom Learning Cards
Boom Learning is so simple to use! To begin, your students will login and start the Boom Learning deck. For example, you may assign a deck about slow and fast changes of the earth or identifying fractions riddle reveal.
Next, your students will answer questions on the Boom Learning Cards. In the Earth Changes Boom Learning deck, you'll see questions like the following: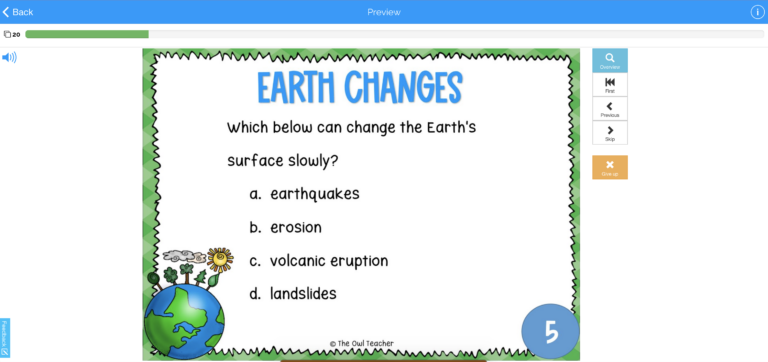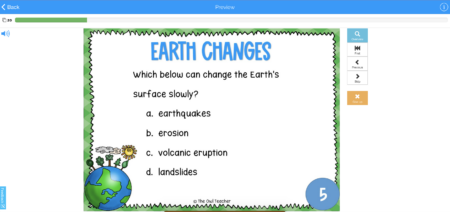 "Which below can change the Earth's surface slowly?"
Students will choose between the following answer choices:
earthquakes
erosion
volcanic eruption
landslide
If the student answers "erosion", they'll move on to the next Boom Learning card. On the other hand, if the answer is incorrect, the answer will be circled in red, and your student will get another chance to answer the question. There is no more waiting for you to grade their assignment! They'll get immediate feedback and be able to process and review the answers.

In the riddle reveal decks, students are asked a question along the top and they select among several answers. If they select the correct one, it is circled in green and they move on to the next Boom Learning card. If the answer is incorrect, the selected answer will be circled in red and the student will be given another chance. As the student progresses, the picture underneath the answers will reveal a riddle and answer.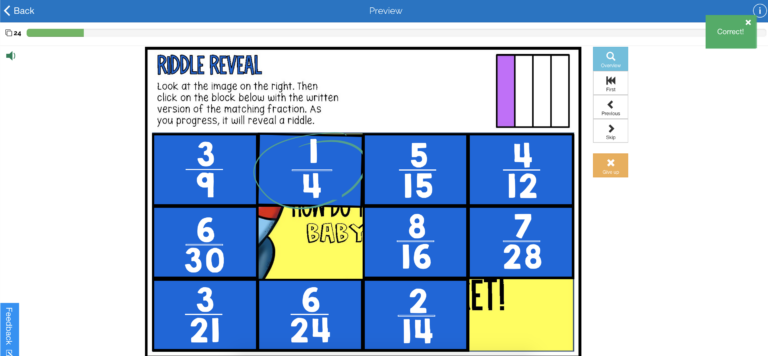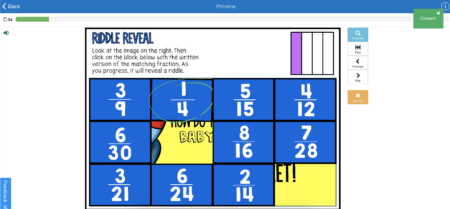 Data and Progress Monitoring with Boom Learning Cards
Yes, your students will receive instant feedback, but you'll be able to see their progress and data from their Boom Learning card decks. Once students start working through their assigned decks, you'll get to see individual student data. Just go to the Reports tab, and you can see how each student is doing on their decks, item analysis for all students, or even compare student progress on separate decks.
Using reports will help you differentiate instruction and form small groups for your classes. You then can assign review decks for students that need additional support. In addition, you may provide extension work for students that have already mastered the concepts. Boom Learning Cards make it easy to differentiate!
How can you use Boom Learning in your classroom?
Boom Learning Cards have so many uses in the elementary classroom! Here are some of the ways you can use Boom Learning Cards with your students!
Pre-Assessment
Use Boom Learning Cards before teaching a new lesson. After your students complete the deck, go through the reports and find out what they already know about the concepts you are getting ready to teach. You'll know which students already understand the content, who has completely mastered the concepts, and which questions or topics you can skip over or cover quickly. We have so much content to cover in our classrooms, so pre-assessing students helps you know what to focus on in your lessons. Boom Learning makes it easy to analyze the data immediately!
Class Review
Work through the Boom Learning deck as a whole class after teaching a lesson. Just share your screen on Zoom or Google Meet or on your projector in-person. You won't have individual student data with this method, but it's a great way to show your students how to use Boom Learning and work together as a class.
Study Guides
Another way to use Boom Learning Cards is as an individual review. Rather than give a study guide or flashcards where students may or may not have the correct answers in front of them, Boom cards give students immediate feedback when reviewing for an assessment. This way to use Boom Learning decks will also give you feedback on individual students. You'll be able to see if they are ready for a final test or if they need additional help and review before showing what they know.
Boom Learning Cards are made for online learning, whether your students are full-time distance learners or using online resources in the classroom. The immediate feedback, ability to differentiate based on reports, and multiple uses make Boom cards one of the most engaging tools you can use in your classroom.
Try these ready-to-use Boom cards for your curriculum.

Check out these Related Resources.