This year my students and I have been doing a lot of talking about just how important it is to be doing thinking (especially higher-order thinking) and observing as they read. So, to play on that theme, we took a class session to brainstorm together just how similar spider webs are to thinking. Who doesn't love a fun comparing activity, especially when it is a fall activity?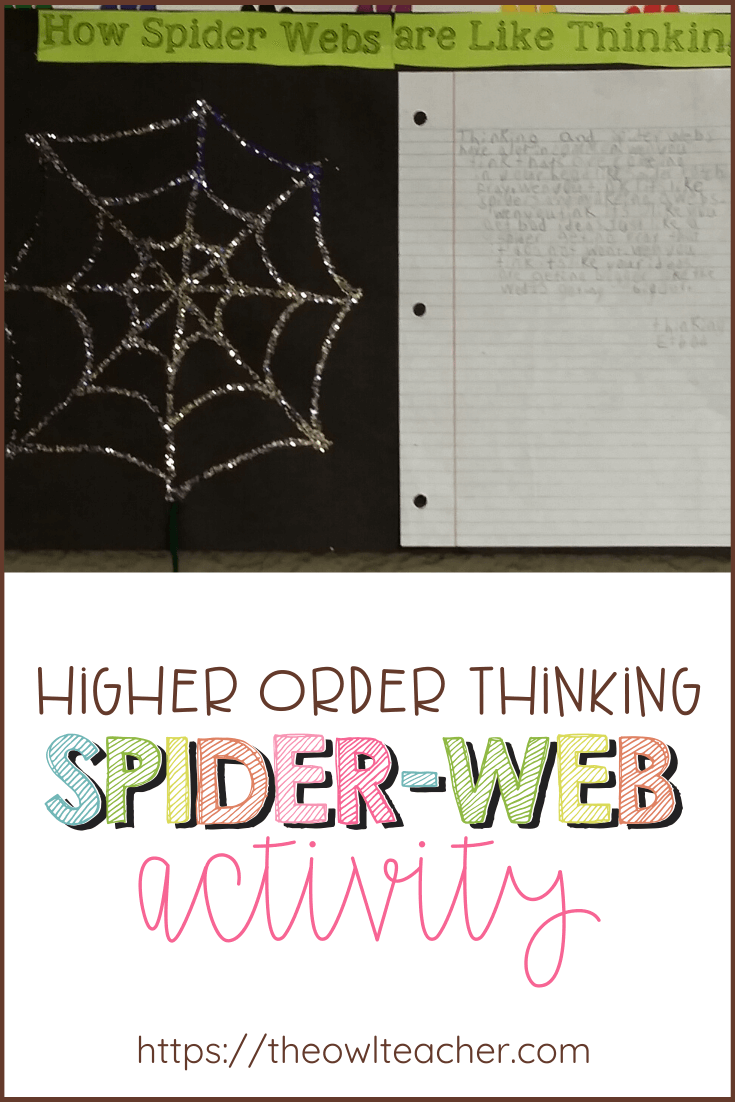 How To Make Higher Order Thinking Spider Webs
In partners, students brainstormed about the idea that spider webs and thinking are similar. Then we created one class chart of ideas. I modeled to the class how to take our brainstormed ideas and turn them into a paragraph comparing the two topics. I was very impressed with the creative ideas and all of the higher-order thinking that occurred!
We then wrote our final drafts, glued them to the right side of a large piece of black construction paper (what size is that? 12 x 18?), and added spider webs. We created our spider webs out of glue and the fun, messy part — glitter (sorry to my school custodians). Some students even decided to add a creepy spider! We then added a title that I created ahead of time on colored paper for appeal. These pictures do not give justice to how wonderful their higher-order thinking activities turned out!
If you are looking for another fun way to help your students build their critical thinking skills, take a look at this idea!

For more great activities, check out my TpT store!