Are you looking for an engaging writing activity for your kiddos? Try making them create their own dictionary entry!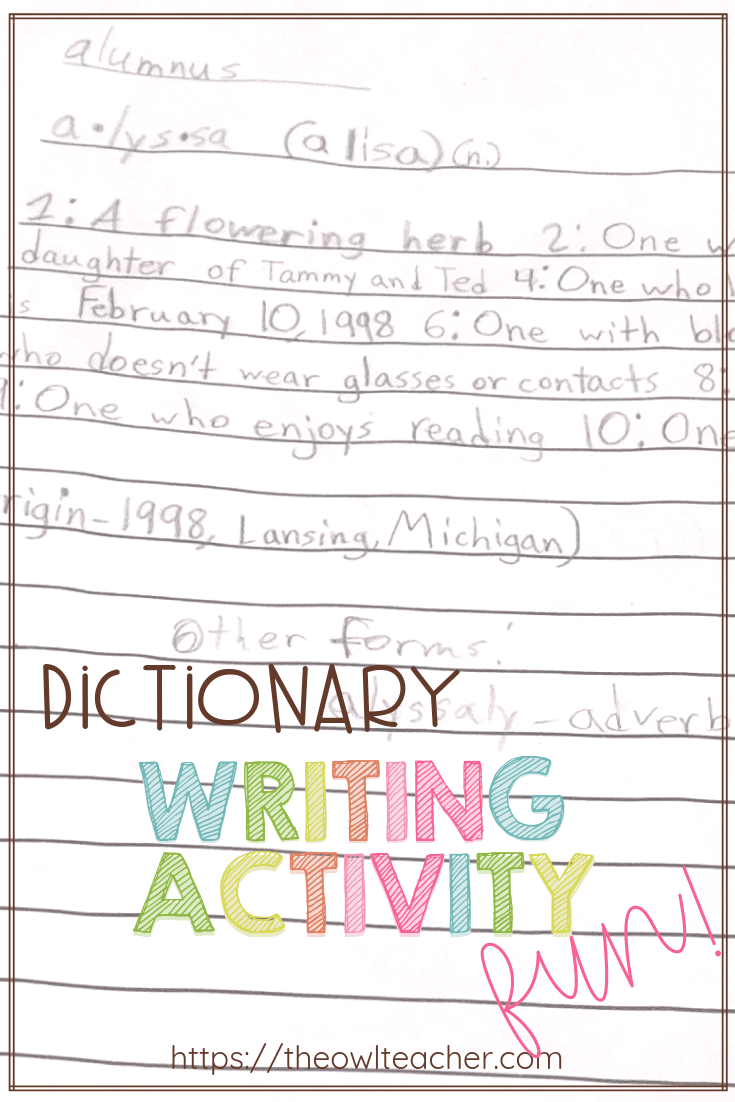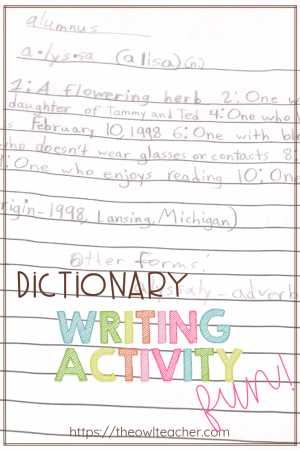 When we were studying the dictionary and its parts as part of our references unit, I decided to incorporate a little writing to make the activity a bit more fun! I provided students with lined paper and we walked through it together.
We started with the guide words along the top. We discussed what two words would you place your name between. We discussed how it was important to make sure they weren't extremely far apart. Then we placed our name on the top line, broken it up into syllables using the dot, and then in parenthesis wrote how our name would be pronounced. We also wrote what part of speech our name was (throwing in grammar – proper noun!).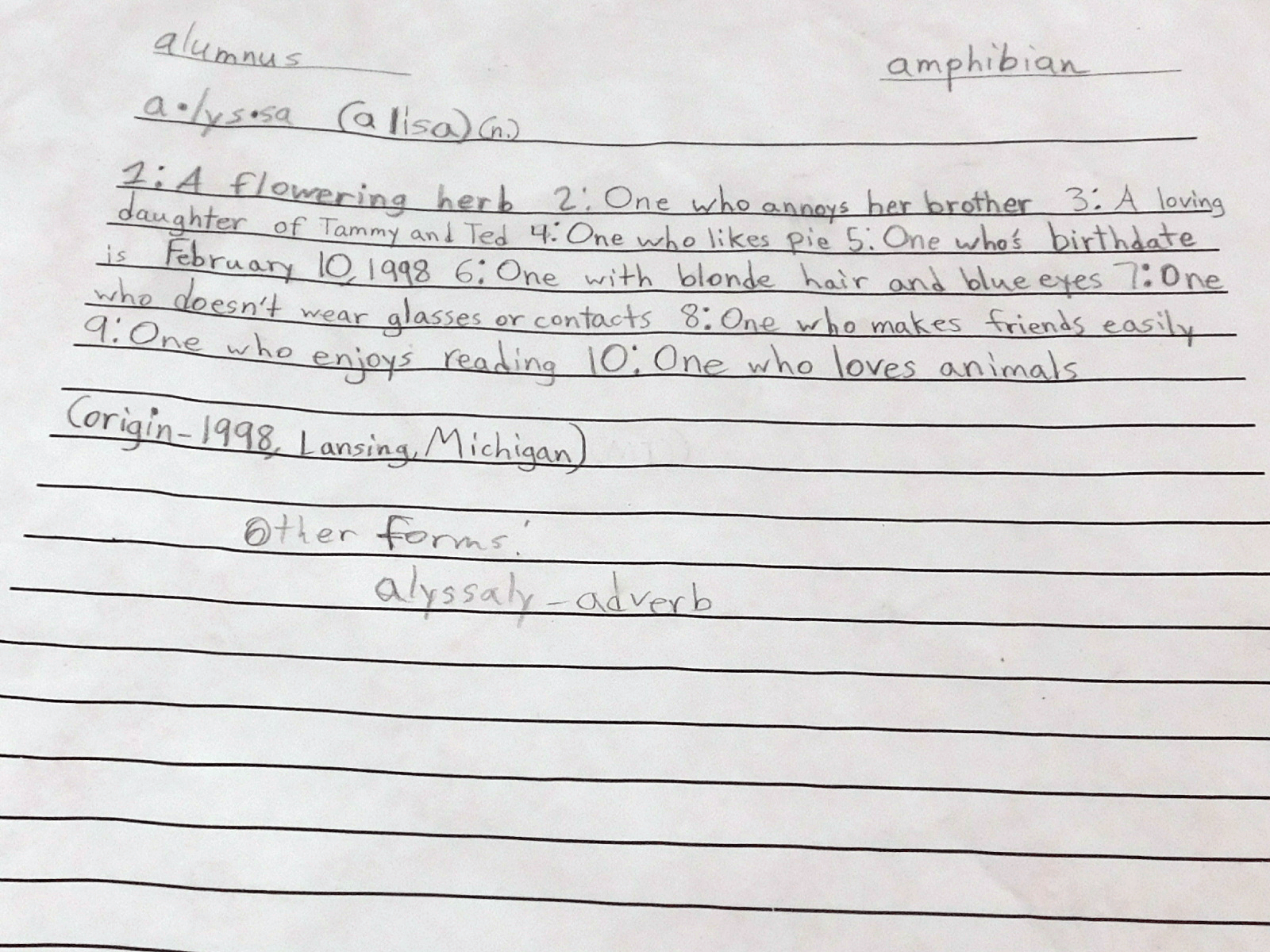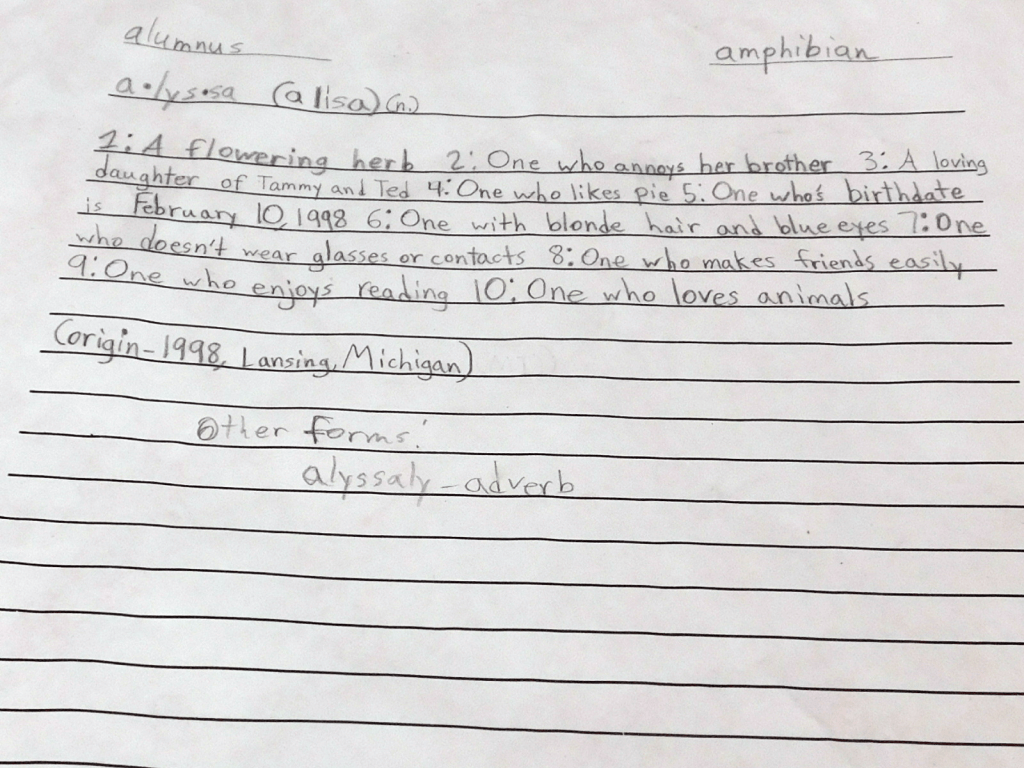 On the first line, we wrote the number 1 and our first definition. I tried to encourage the students to look up ahead of time the meaning of their name. That's what we placed here. Our second definition was something that we felt defined us. Students could then add any additional definitions that helped us understand who they were. I had students include their name used in a sentence as that definition and at the end place the "origin" of their name. Here students wrote their year of birth and birthplace.
Finally, for fun, we added other forms of their name – which they totally made up (unless it was a name like Tom, who goes by Thomas and Tommy).
GRAB YOUR FREEBIE!
You can download the dictionary sheet here for free if you'd like.

It made for a cute bulletin board and a reinforcing activity for learning about the dictionary – all while practicing writing skills!