Halloween is off limits in some classrooms, but that doesn't mean you can't have fun this fall with autumn-related and frightfully fun activities. Check out these engaging activities for your classroom when you can't celebrate Halloween.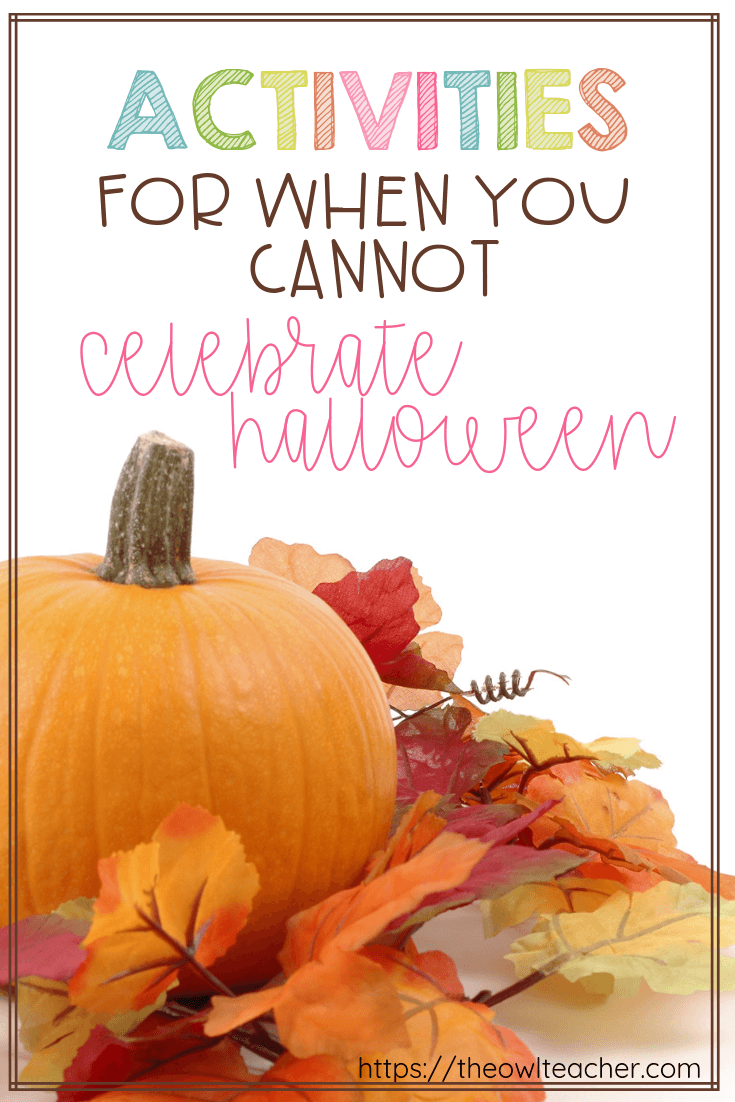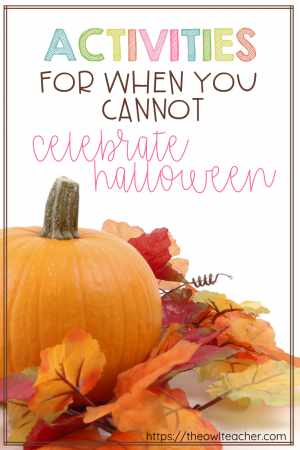 Activities for when you can't celebrate Halloween
Scary Story Fold and Pass
Start with an opening line to a story.
Some examples are:
"It was a dark and stormy night. . ."
"The air was still. . ."
"There was a knock at the door. . ."
Read the first line to the class. The first child will read that line again and add an additional line to the story. Then, the next student will add a line before folding over the first and second line. When each student receives the paper, they should only read the line prior to theirs before adding their own. The final product will be a frightfully fun (and usually funny) story to share with the class.
Flying Pumpkins (Force and Motion Activity)
Pumpkins are synonymous with fall, and this science activity teaches students how to make craft stick catapults with bottle cap baskets that launch candy pumpkins into the air. Perfect for second through fifth grades, this activity also comes with a free printable to record distance, time, and speed to measure force.
Wax Museum Figures
Let your kids dress up without it being a Halloween costume free for all. Have your students dress up as their favorite historical figure and stand completely still while other classes and teachers tour the museum. You can even invite parents. Have students write out their story, bring artifacts, and display them next to their "statue" in the classroom. This would also work for favorite characters in books, scientists, or other unit studies.
Monster Math
Review multiplication and division facts with monster-themed operations sheets. These are perfect for review, pre-testing, or differentiation for remediation. The cute little monsters can be used year round, but they give a nice Halloween vibe even when you can't celebrate Halloween in your classroom.
Leaf Art
Read the book Leaf Man by Lois Ehlert. Then take your students for a walk and hunt for fall foliage. When you return to your classroom, have students create their own leaf man. Another option is to place paper over fallen leaves, rub crayons or pastels on top, and make beautiful images. Have your students explore the make-up on the leaves, talk about what trees the leaves came from, types of trees, and the characteristics of deciduous trees. Press some leaves in a book and decoupage old picture or paper frames with the pressed leaves for a fun art project to take home to parents.
These fun, fall activities bring the spirit of Halloween without talking about the ghostly holiday directly. Try out these activities for when you can't celebrate Halloween in the classroom, and you're sure to have a thrilling time!