Teaching through distance learning right now can be challenging! We want to engage our students while making sure they are still learning and practicing reading strategies. This is so important when it comes to reading! Here are some ways to teach reading just by reading a good book that is perfect for your elementary learners studying from home.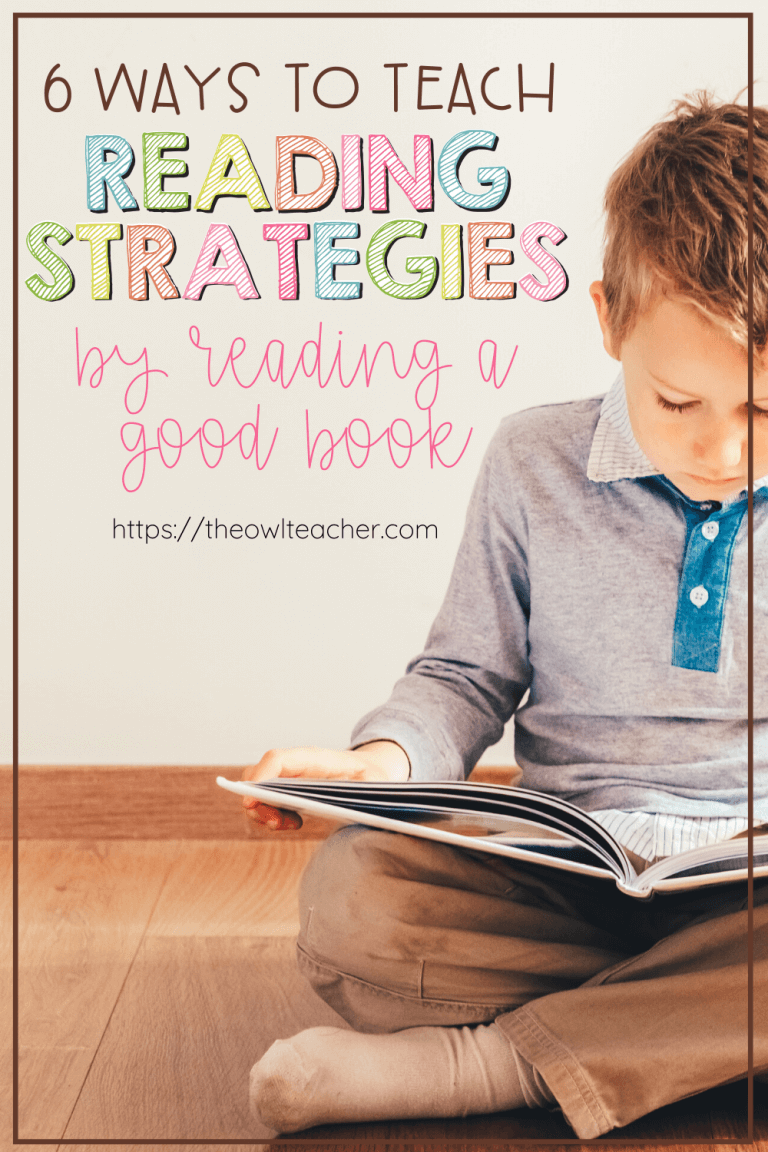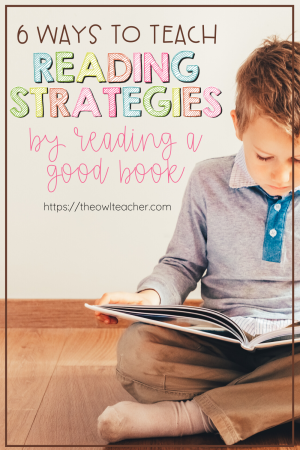 1. Try a read aloud.
It doesn't matter if you have second graders or sixth graders in your classroom. Kids love being read to! Start a Zoom or Google Meet session or simply post a video on Google Classroom. Your students will not only love hearing your voice reading a great book; they'll learn proper fluency skills while you model rate, accuracy, and expression. Read alouds are a wonderful way to share reading strategies like prediction and summarizing as well. Continue the discussion after you finish the book. The Library of Congress has updated information on copyright for sharing read alouds online and publishers and authors who have given permission to do so.
2. Give Book Talks.
Share high-interest, grade-appropriate books with your students through short two-minute book talks. Post these talks on Flipgrid or Google Classroom to give your students some great ideas for books to read. Book talks are also great ways to teach hooks or summaries (without giving away the ending)! Summarizing and making connections are such important reading strategies to reinforce with your students.
3. Share a verse novel.
During the school year, we spend a lot of time focusing on nonfiction and test prep. Now is a perfect time to share a light, fun verse novel. These are fantastic to read aloud to your students or use portions to introduce reading strategies for how to read a poem. One of my favorite books to share with students is (affiliate link) Love That Dog by Sharon Creech. Creech uses poems that may seem difficult for elementary learners on the surface but introduces them in an elementary way through the eyes of a struggling reader, Jack, and his special story with his dog.
4. Give reading choice activities
Some of teaching reading is simply having your students practice daily reading. Rather than just telling them to read a good book for 20 minutes a day, give them some fun choices! Some items may include:
Read to a sibling.
Read to a stuffed animal.
Have a parent read to you.
Read outside.
Read aloud (to yourself).
Read with a flashlight.
Read under the covers.
You may also have your students come up with their own ideas!
5. Create a Book Madness Tournament.
Even though March left without any true March Madness tournament, you can still create a book tournament virtually. This is something I typically do at school, but you can create your own virtual board of 16 pictures (or short, simple books) to read aloud to your kids. Have your students vote on their favorites until a champion is crowned! Consider using a Google Form for easy, anonymous voting.
6. Use reading pennants.
One way I emphasize reading strategies and skills is through reading pennants! These tools can be sent to your students to print out during distance learning. Use this resource to reinforce strategies as your students listen to read alouds or complete their own independent reading. Some of the pennants emphasize nonfiction skills while others are appropriate for fiction books as well. I love using the pennants to help students summarize, make connections to what they read, reflect on description and images, and more!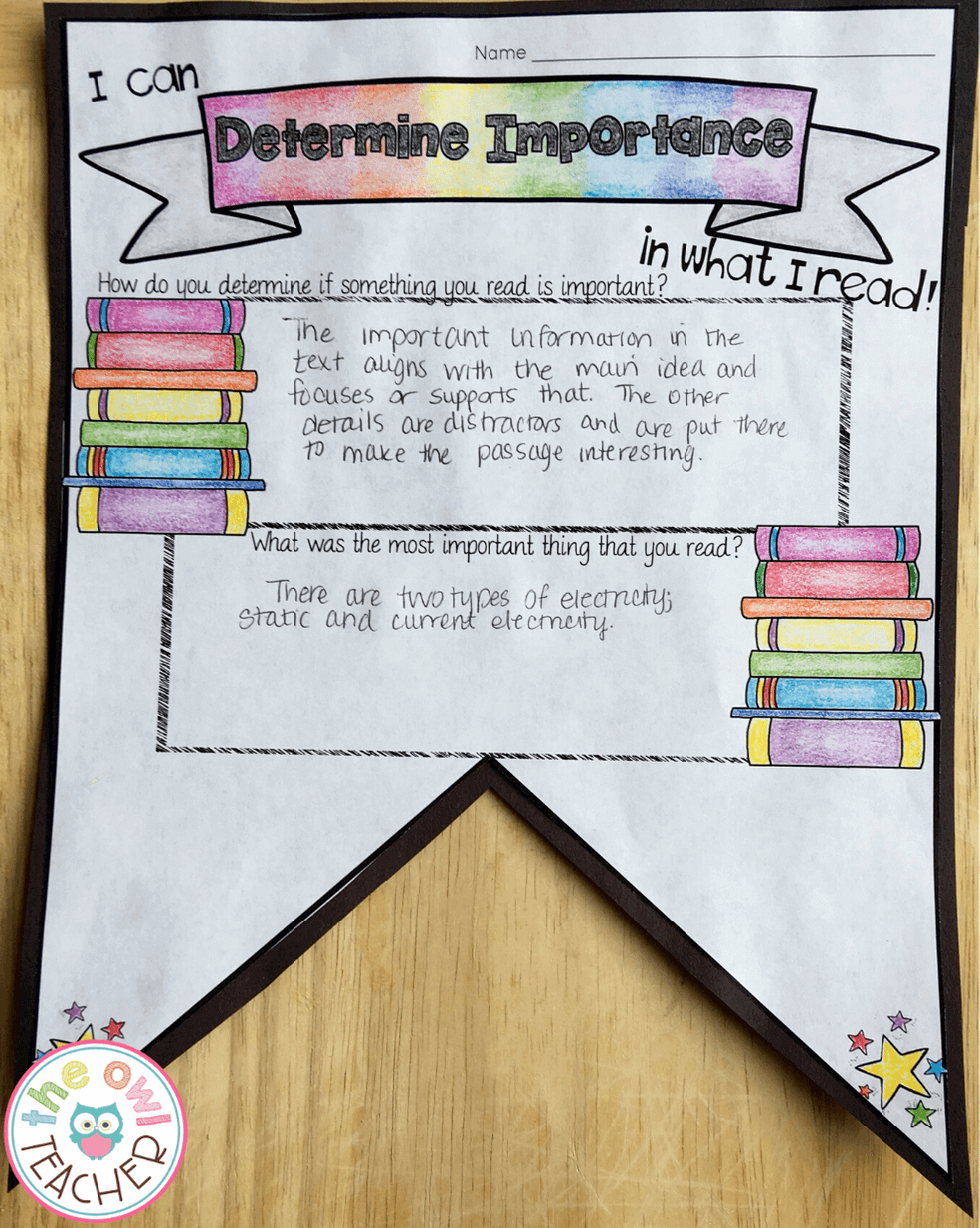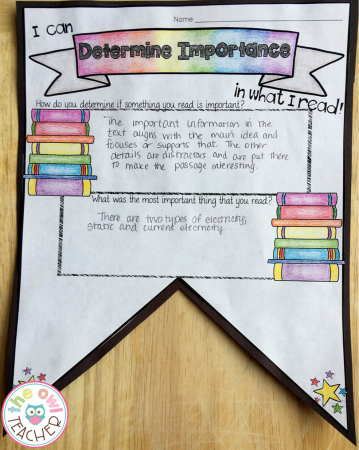 These 6 ways to easily teach reading just by reading a good book will help you connect with your students during distance learning and allow them to experience great books and reinforce reading skills. Pull out one of your favorite reads and share them with your students tomorrow!