So students are sniffling and coughing. I know I've had virtually every cold out there, especially during my first year of teaching, but that doesn't mean I want to take the risk of being exposed to something new and mutated. I thought it was time to teach my students just how well germs spread.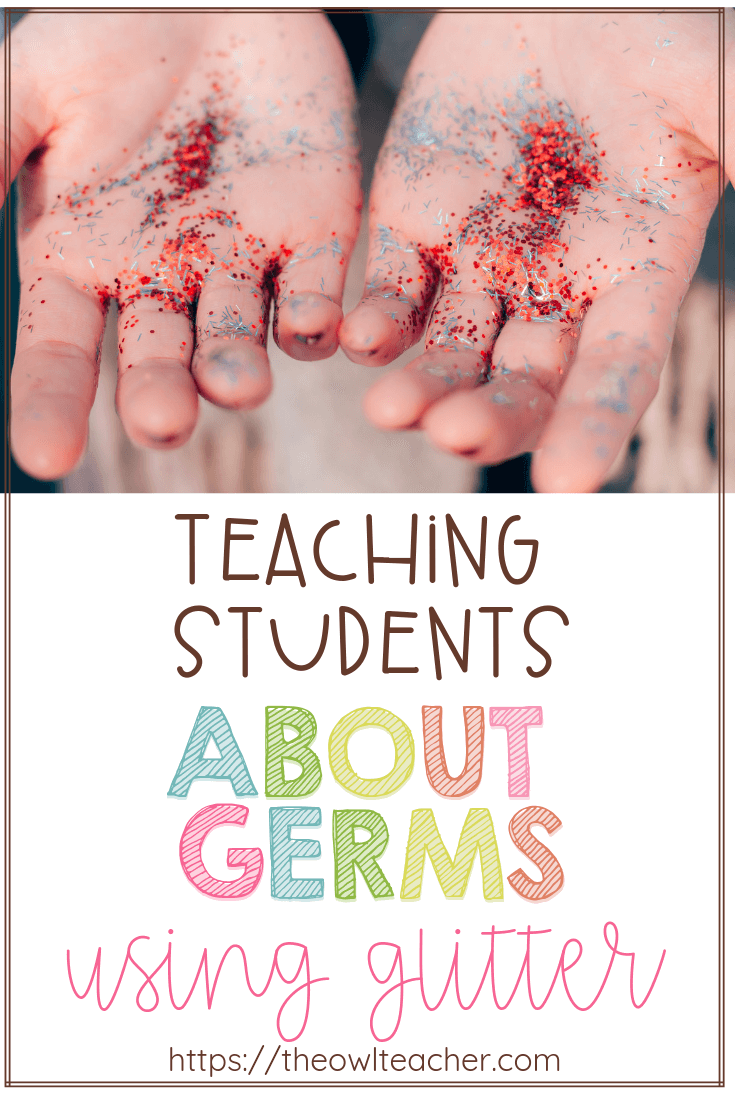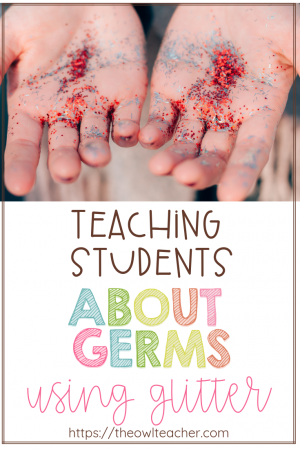 I used glitter.
STOP – I know, you are thinking "Glitter? She's insane."
I've seen it. I've heard it.
I actually love glitter… The school janitor, not so much.
But it illustrates the point well – and you get to control the use.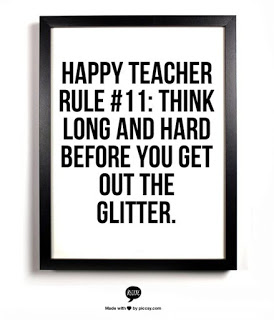 First, I demonstrated to students coughing and sneezing in the classroom. I placed a handful in my hand and told students this will represent our germs when we sneeze or cough. Then I blew it into the air. (Of course, be careful – you don't want it in anyone's eyes.) We discussed just how far the glitter "flew" through the air and just how many people it came into contact with. (I then apologized secretly in my head to the poor janitor who was going to vacuum that out of the carpet later.)
Then I had all the students stand up and hold out their hands. I placed a little bit in their hands. But, to help illustrate my point, each child had a different color. One student may have red glitter on her hands while the boy next to her has blue glitter. Again, I explained to the students that this was the germs they have on their hands from when they coughed or sneezed or just touched something such as their books or face. Then I gave them a minute to walk around and shake hands with a few friends. After they mingled a few minutes, I had them take a look at their hands. They were no longer one color of glitter, but now many… Oh, how gross! They had picked up germs from everyone they came in contact with.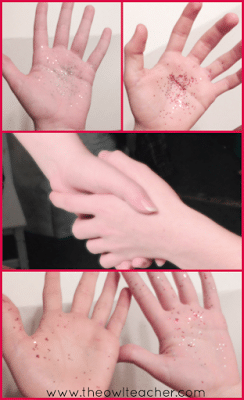 But I'm not done…
Then I told the students it was important to have good hand washing. I sent some students over to the sink to wash their hands. After they were done (if they didn't complain ahead of time) we discussed that no matter what, they still had some glitter (germs) on them. It doesn't all just wash off. As the day progressed we still found glitter on things – our papers, our faces, our desks. It was all a perfect moment to remind students that germs are everywhere, spread easily, and are not always easy to get rid of. It was the perfect way to help students understand just how germs spread and how important it is to take precautions to try not to spread them.
The lesson was successful, but then as soon as someone got the sniffles, the hand-sanitizer started disappearing faster than chocolate with me. It really drove me nuts – especially when I started to see the same kiddos squirting it in their hands more times than I can count. That meant it was time to discuss the overuse of hand-sanitizer…