How many times have we thought to ourselves that we won't give up until we get or find something spectacular? Many times, I'm thinking. My mentor text this week focuses on that concept. So often we are looking for something bigger and better when in reality it is right in front of us the whole time! What a great theme to discuss with students. And there's no better book for that than Sam & Dave Dig a Hole.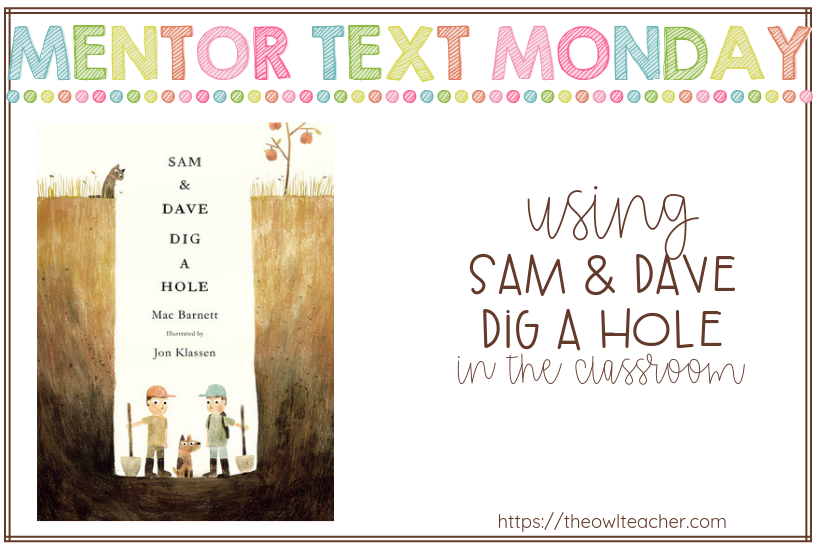 In this week's mentor text, Sam & Dave Dig a Hole by Mac Barnett, the characters Sam and Dave are digging until they find something spectacular. However, as they are digging, they are making decisions that direct them around something they would have really enjoyed. In fact, they are missing out on many gems as they dig simply because they aren't patient enough. In the end, something spectacular does happen, but it's not what they think…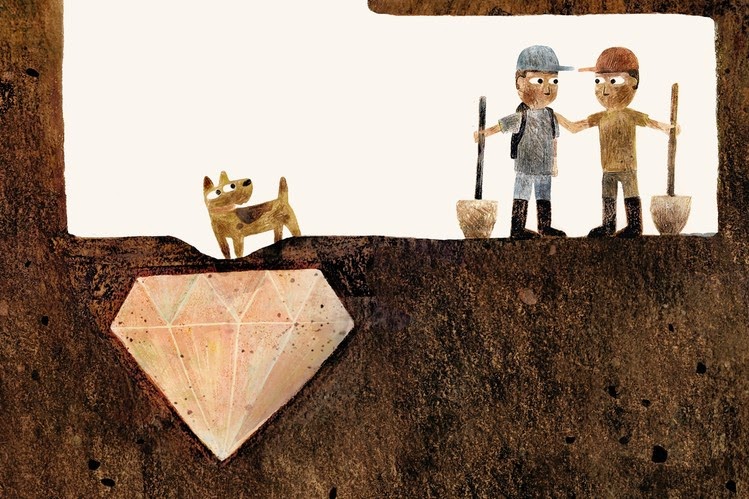 This book is a Caldecott Honor book and would be a great read aloud to discuss the theme. The discussion would circulate around how important our choices are, how important it is to be patient, and the trait of perseverance. Further, students could turn this into a writing piece by changing the story. What would have happened if they had made different choices? They could write from the point of view of the dog.
Also, with common core requiring that students analyze photos and illustrations, students can work on that standard. In addition, this mentor text can be used to reinforce your classroom's rules. Every choice we make comes with a consequence, be it positive or negative.

With this mentor text, your class may be digging up something spectacular in their discussion! (Aff. Link) Be sure to grab Sam and Dave Dig a Hole for your classroom library today!
Want more valuable teaching tips and other ah-mazing perks, such as discounts, giveaways, flash freebies, dollar deals, and so much more? Become a VIP member by joining my email list! Click here to subscribe.

Pin for Later: