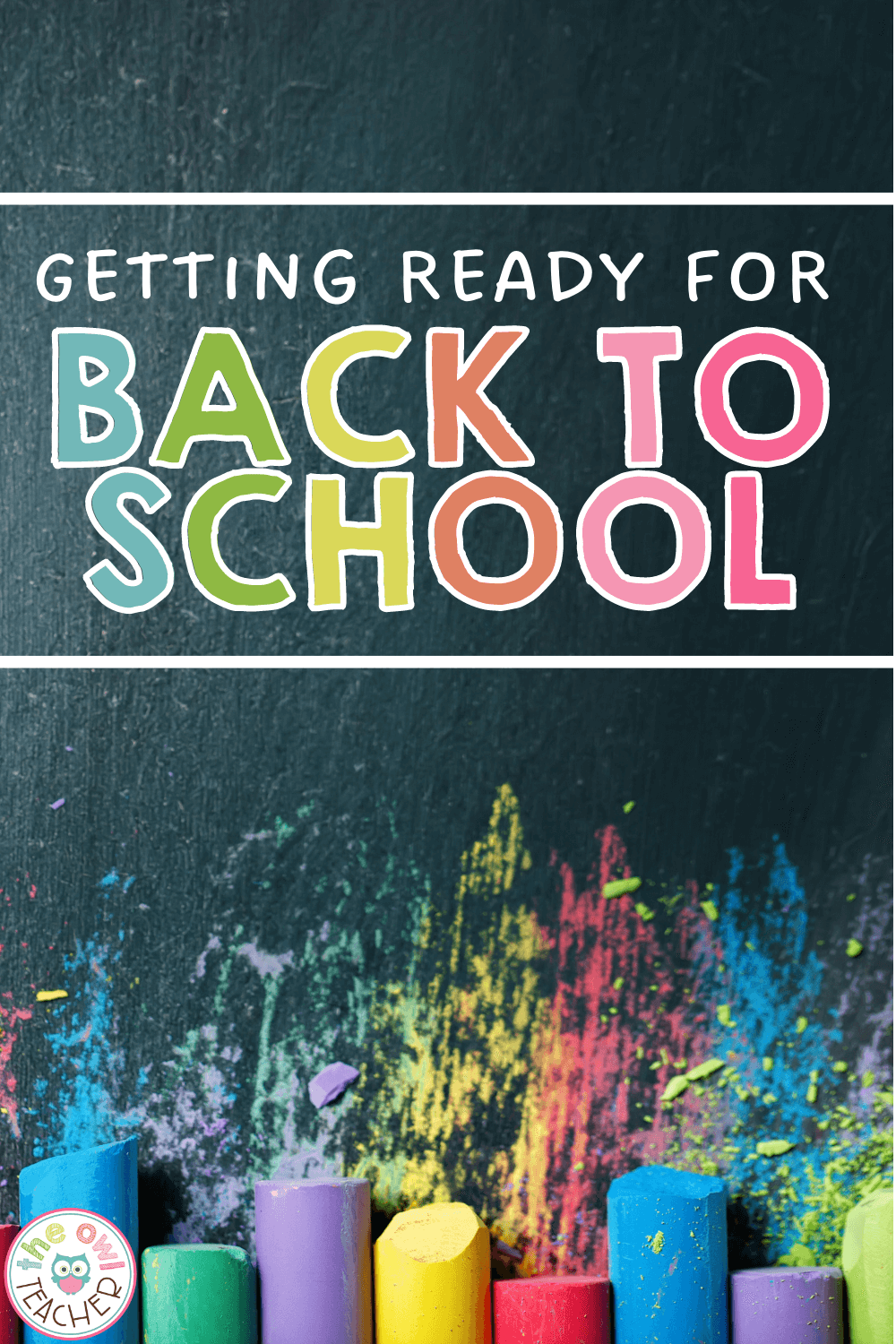 Getting ready for back to school time can be both exciting & overwhelming at the same time. Often, you have so much to do and very little time to do it, unless you want to come in during unpaid hours. I remember I would often come in a few weeks before we were "scheduled" to work so I could get a jump start on everything. I just hated that feeling of being rushed and having no time to prepare for open house.
That first week back as a teacher may not be filled with students, but that doesn't mean your task list is any smaller. You're often unpacking your classroom, preparing it for all the new students, attending many meetings and professional development that has been scheduled for you (including the surprise pop-ups!), prepping for the open house (or meet the teacher night), and trying to plan that first week of school. For me, planning that first week back to school was never easy.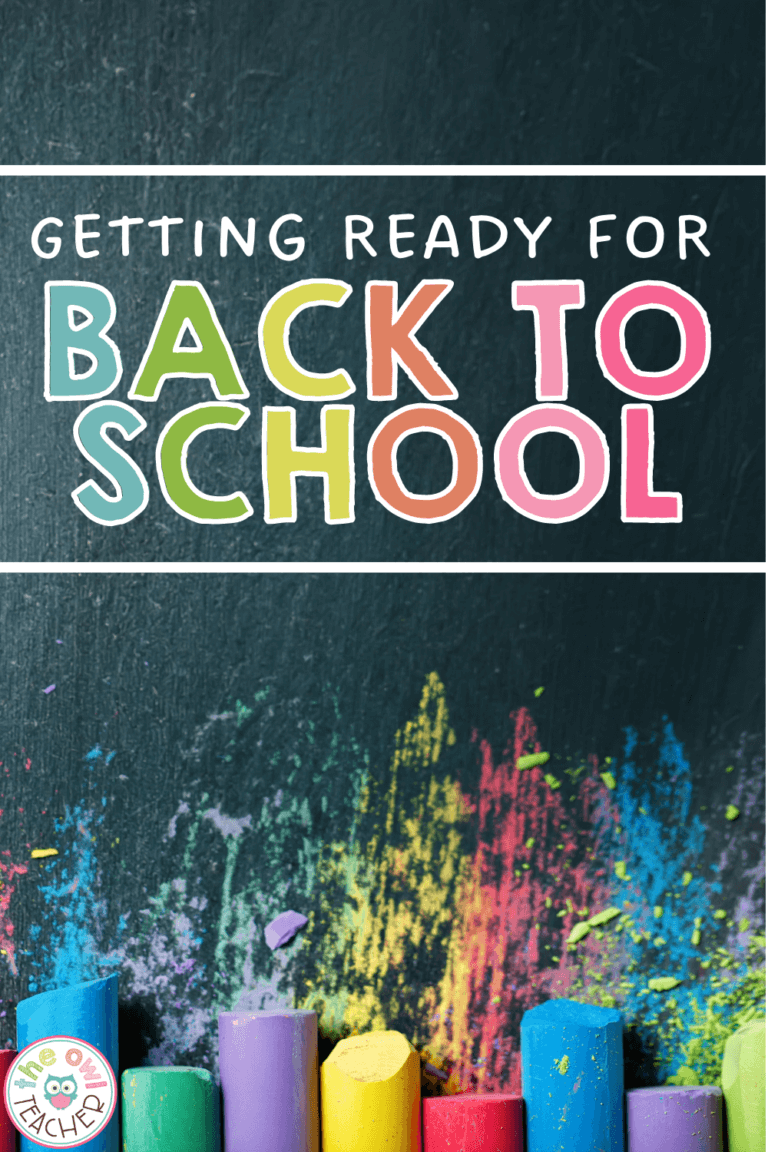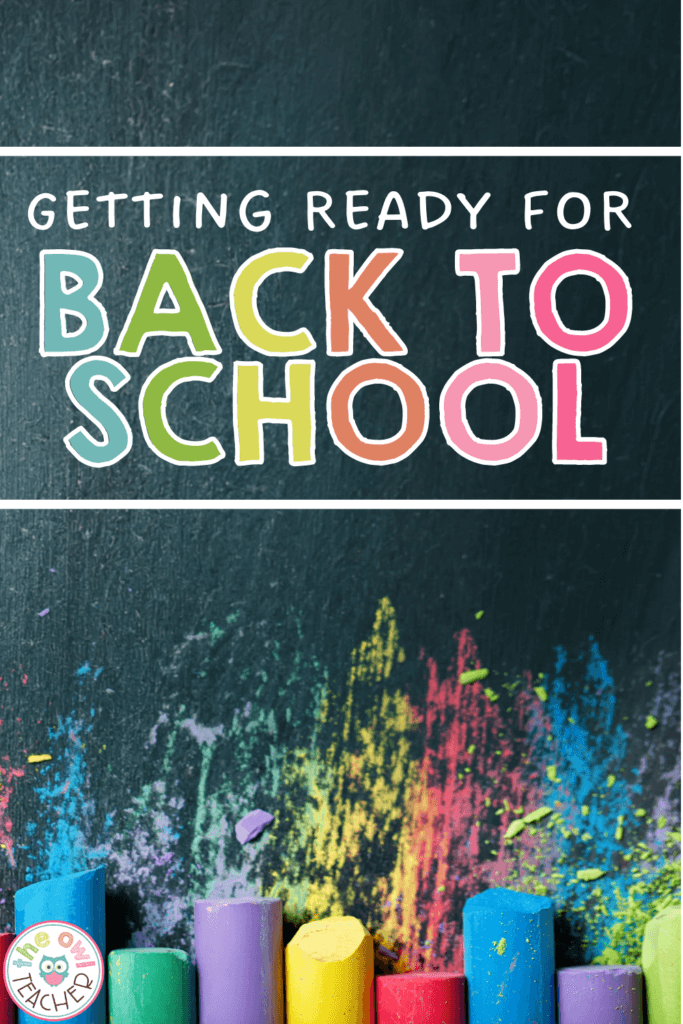 While you have the 10 things you must do on the first day, I still always hated planning the first week because it felt so out of the norm. It felt like there was no real structure to it. For me, it was like trying to start the first few pages of writing a book. I knew where I wanted to go, I just didn't exactly know how I wanted to start it or how I was going to get there.
Sometimes the problem came with choosing which activity I wanted to do. Since it was a new class, I didn't know how long it would take them to complete each activity. Sure, I can gauge how long a lesson will take once I know my students a little better, but not usually on the first day of school.
So what were some things I could do to get ready for back to school? How could I cut down on all the activities I needed to do without taking up too much of my unpaid work time? How could I make sure it all got done in time without feeling rushed, stressed, or overwhelmed?
Back to School Preparation
1.) Organization
If you packed up your classroom in an organized way it will make unpacking very easy. (If it's too late for this year, that's okay. Just do it at the end of this school year). Putting in a little extra work in the beginning pays off. When we are organized, it helps us be more productive and efficient.
2.) Reference Previous Years' Lesson Plans
Look back at the lesson plans you have used in the past to see what you have done during the back to school season. Then replicate the activities that you remember working well. As you are planning this school year, leave yourself sticky notes to reference next year.
3.) Watch for Seasonal Sales
Every summer there are some fantastic deals taking place all across the TpT World. While you may be in summer mode not considering anything school-related, you may want to keep an eye out. Sales are a great way to save money and stock up! There are often dollar deals, $2 deals, and 50% off bundles happening! For instance, check out this summer sale that happens every year in July: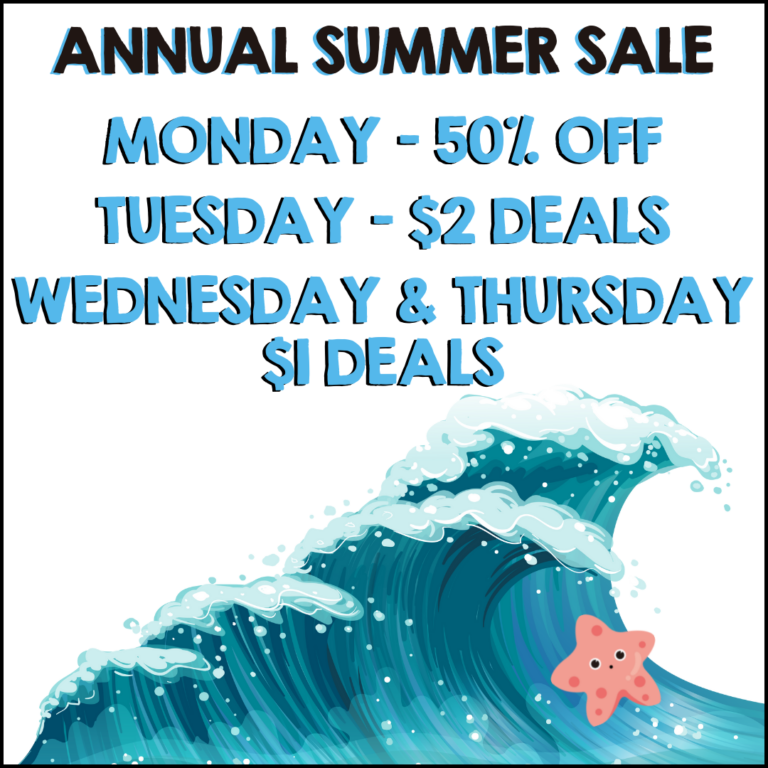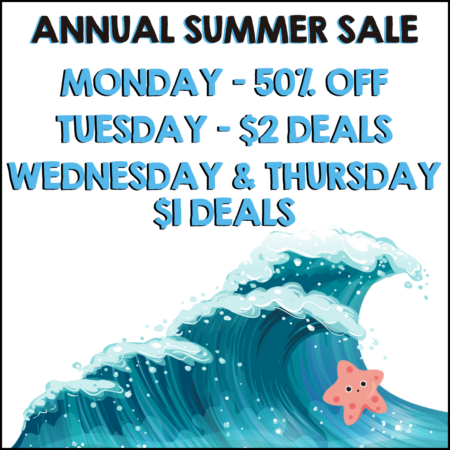 On Mondays (July 18 & July 25), we will be offering 50% off deals. These are a wide variety of resources – some are large bundles, and some are regular resources!
On Tuesdays (July 19 & July 26), we will be offering $2 deals on resources!
On Wednesdays & Thursdays (July 20-21 & July 27-28) we will be offering a ton of resources for only $1!
In addition, we will be giving away gift cards! You can enter to win our TpT Gift Card Giveaways on Thursdays & Fridays (July 21-22) and again the following week! (July 28-29). The giveaway winners will be announced on Saturday, July 23rd for the first set and Saturday, July 30th for the second set!
So how do you find these fin-tastic ocean-sized deals? Each day we will provide you with a new hashtag to use in the TpT Search bar. You can see that hashtag on our social media channels (Instagram here & Facebook here)!
4.) Watch for BUNDLE Deals
While this may sound a lot like the one I just mentioned above, it's not quite the same. The one above is a one day only sale where a variety of teachers place a few resources of their choosing on sale for 50% off. Sometimes they are bundles, sometimes they are regular resources. What I'm talking about is a back to school bundle that includes a variety of resources spread across multiple subject areas, content areas, and grade levels. That's a lot of resources for a VERY low price! For example, these images are a sneak peek of our back to school bundles that is on sale right now (July 17 – July 24):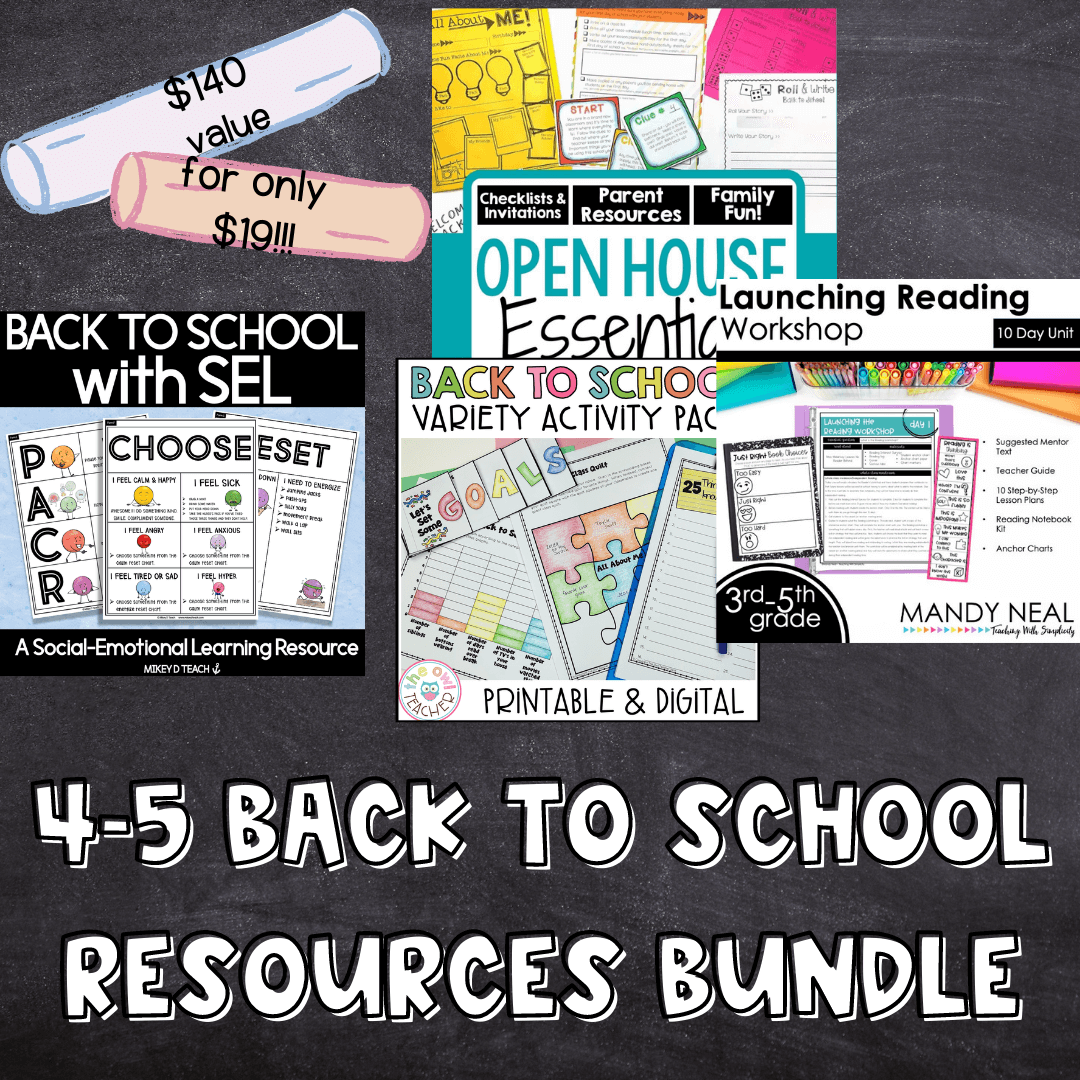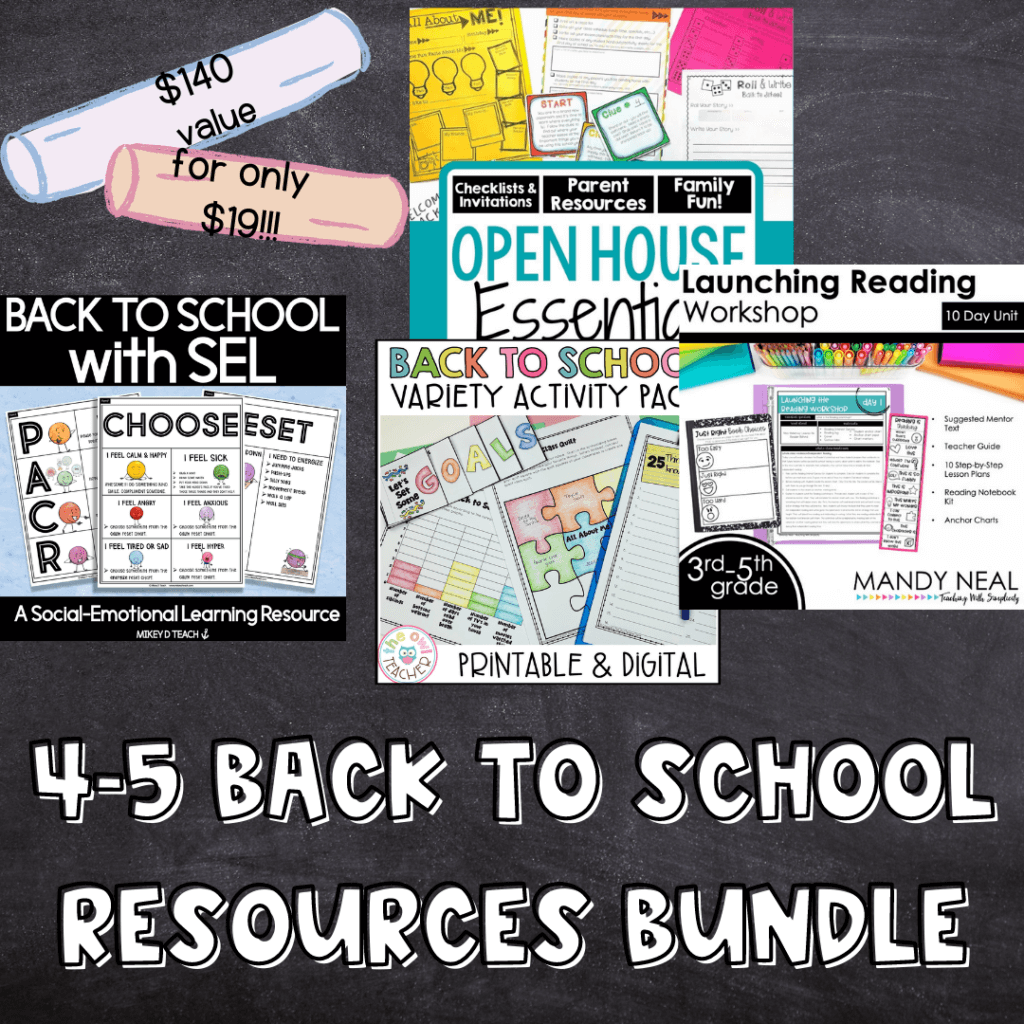 5.) Focus on Priorities
When preparing your classroom for back to school, focus on what's most important. For instance, it's not going to matter if your classroom looks absolutely 100% perfect during the open house or meet the teacher night. Each desk doesn't need a name tag right then and there. Focus on what absolutely has to be done first and then work on the minor things. Being flexible is just part of being a teacher.
6.) Exercise
Exercising will help you have the energy you need and you will feel better too! When we exercise it gives us motivation and helps us be more efficient. While it may seem like it would make you tired, it's actually just the boost you need to help you get the things you need done!
When heading back to school, being prepared ahead of time, having organization, and exercising are just some of the few things that will help you be efficient and productive. When you focus on what's a priority along with having the extra resources to help you overplan, you can fully be prepared for that first week back to school without being overwhelmed, stressed, or feeling rushed. Wouldn't it be nice to have one less thing you have to worry about? But the summer zips by fast, so don't miss your opportunity to be prepared!