Are you teaching STEM right? I'm willing to bet you're not.
Often when I see things labeled as STEM, it's simply not. It may come close. But it's likely not true STEM. And that's what this post is about.
I had created two "STEM" resources myself that I was proud of. But now they need some revisions after what I had learned about true STEM.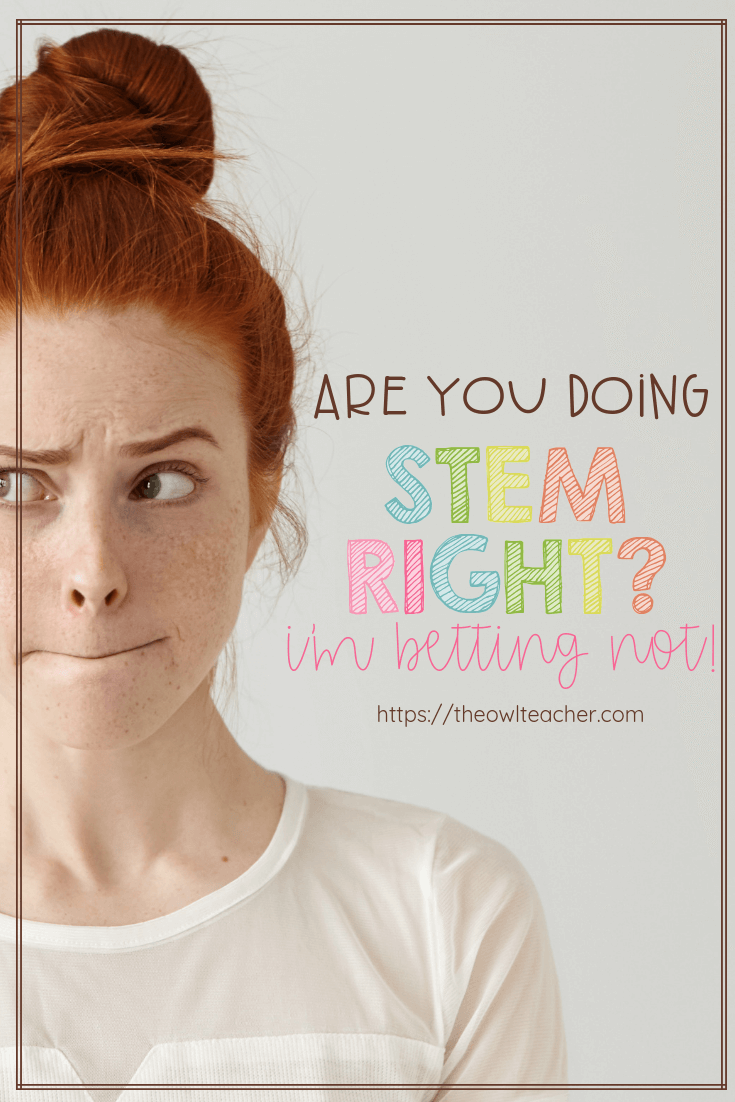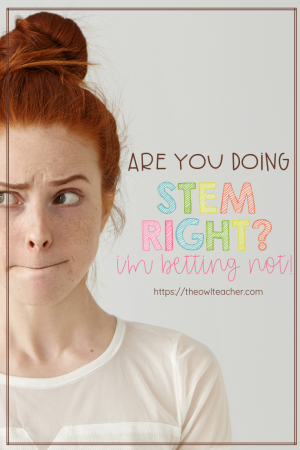 What Makes TRUE STEM?
1.) True STEM Integrates All Four Subjects
First, it integrates all four subjects – Science, Technology, Engineering and Math – not just one or two. I know I've seen many resources that have claimed something was STEM simply because it contained science. Unfortunately, that doesn't make it a STEM resource.
2.) It Has an Intentional Connection between the Standards, Lesson Design, and Assessment
Since it is integrated, everything needs to be cohesive. That means teachers need to really unpack standards, work backward when planning, and make sure that each standard among those content areas are assessed in and through each other.
3.) It's Based Around Really Deep Questioning.
At the heart of true STEM lies inquiry and critical thinking and this is done through deep questioning. Questioning that goes beyond just googling the answer.
4.) The Question is Explored through Problem Solving and Process-Based Learning.
The topic is explored through multiple perspectives – meaning students are asking questions, researching, creating new solutions, and/or collaborating with others in applying and merging current skills in aligned content areas. You can learn a little about the process-based learning in my post, STEM: Basics and Beliefs.
5.) At Least One 21st Century Skill is Used.
The 21st-century skills are absolutely critical and are part of both the Common Core Standards and the Next Generation Science Standards, so it's only natural it would be here too. These would be Collaboration, Creativity, Critical Thinking, or Communication. This is typically easy to do if you're including the arts or the deep questioning above. How easy would it be to include all four?!
6.) Application of Skills and Processes Learned from Previous Direct Instruction of Standards Being Addressed.
Ught-Oh. Here's where some people may have some trouble and I may lose some followers – but I have to say it. You simply can't have a STEM lesson just to have a STEM lesson. I've seen it; I've heard it. The lesson has to follow what you have been teaching in class. The purpose of this is to have students apply their current knowledge to create new solutions to existing problems or challenges.
So before you decide to purchase or create your next resource make sure that you have a resource that is truly a STEM resource! I would hate for you to be misleading your kiddos.
Free "Is it really Stem?" Checklist Download!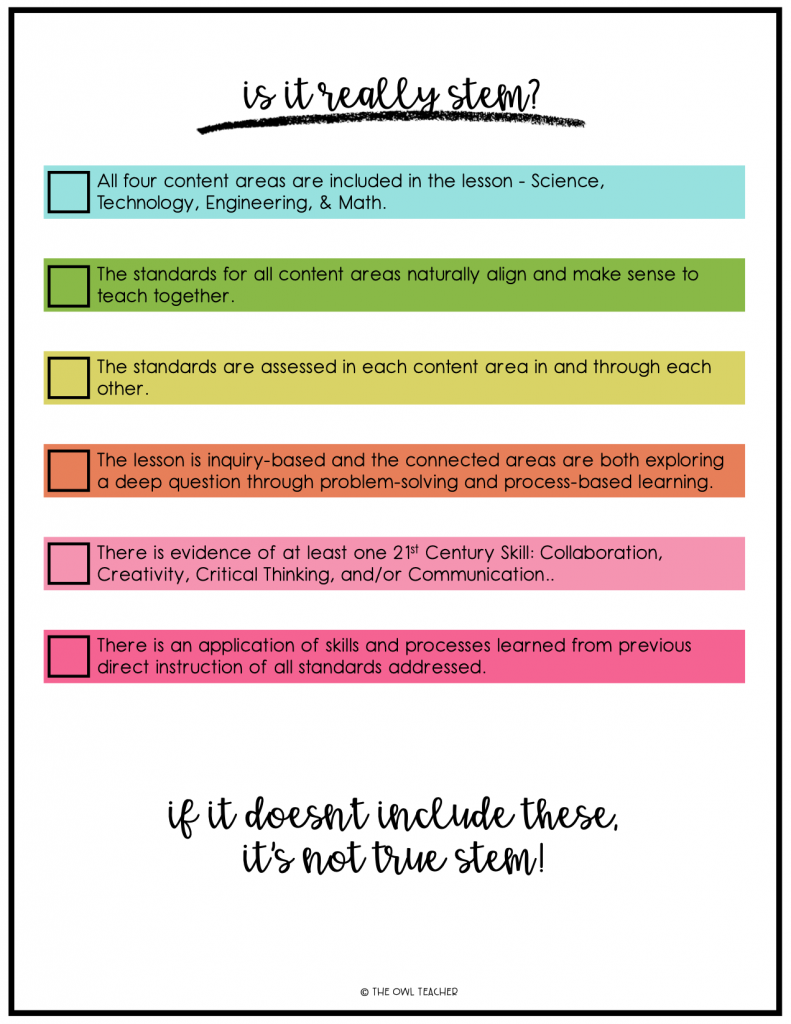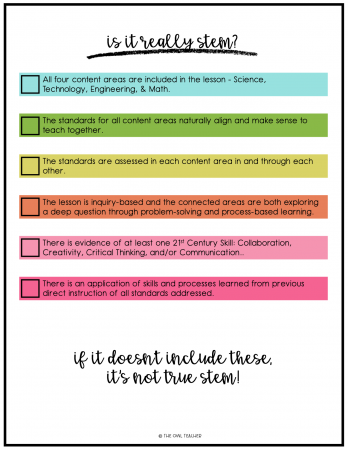 You can download the checklist above FREE by clicking here.
You can learn more about STEM/STEAM by heading to one of my favorite resources, The Education Closet. (I'm not an affiliate.) This website has a ton of resources, including free lesson plans. (Click on the menu for "What is STEAM?" to access some great freebies!) While it is steam, which includes the arts, you can eliminate the arts if you'd rather not have them. (But why not include them?).
Don't forget your free Checklist! Click here to download it!

Get Weekly Freebies!
Sign up for our short & sweet newsletter to get a freebie each week! It's quick and to the point, because you are busy!